Analysts Expecting Bitcoin "Fireworks" as Major Move Looms on Horizon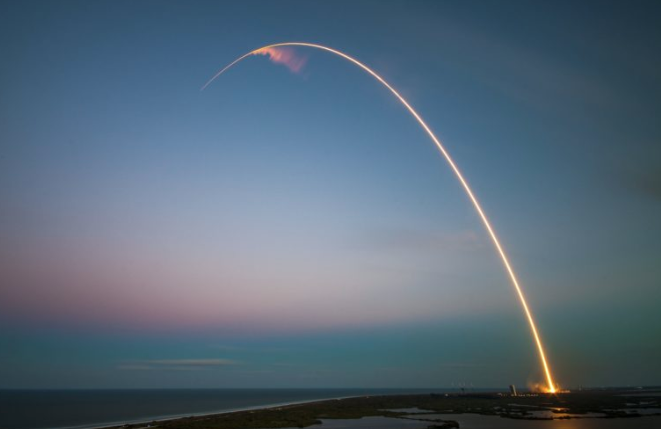 Bitcoin has been experiencing a very boring bout of sideways trading for the past several days and weeks, which has come about shortly after the crypto's meteoric run from lows of $7,300 to highs of $10,600 – which marked one of the largest single-day movements ever experienced by the cryptocurrency.
Now, analysts are anticipating another large movement in the near-future for the crypto, and several indictors may point to the possibility that this movement will favor BTC's bulls.
Bitcoin Continues Flatlining but a Big Move Might be Coming
At the time of writing, Bitcoin is trading up just under 2% at its current price of $9,300, which marks a significant surge from its daily lows of $9,100 that were set yesterday.
It is important to note that Bitcoin is squarely in the middle of the trading range between $9,000 and $9,500 that it has been caught in for the past couple of weeks, but analysts anticipate this period of consolidation to quickly come to a close.
Jonny Moe, a popular cryptocurrency analyst on Twitter, spoke about this in a recent tweet, referencing the key price levels that lie directly above the crypto's current price, and further noting that he is "ready for fireworks"
"20 Week SMA: $9825 -Resistance- Current Price: $9300 -Support- 200 Day SMA: $9100. Ready for fireworks one way or the other. $BTC" He explained.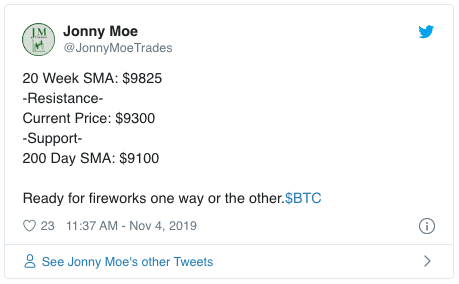 Furthermore, it is important to note that bulls may currently have the upper hand over bears, as FlibFlib – another popular crypto analyst – explained in a tweet that Bitcoin's OBV looks very strong, making the crypto's TA look bullish at the moment.
"Bitcoin looks a lot better than I thought tbh. OBV looks strong," he said while pointing to the indicators seen in the below charts.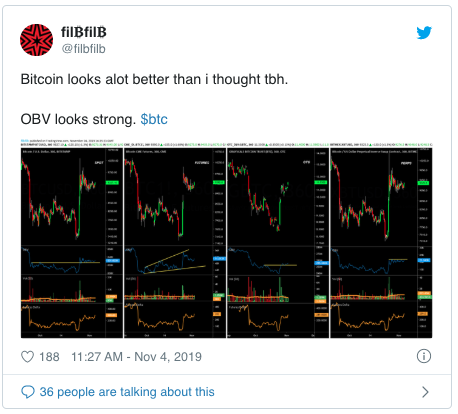 In the near-term, it is imperative that Bitcoin begins inching higher and pushes up against its range high at $9,500 that has proven to be a strong resistance level, and if bulls are able to decisively push it past this level, then significantly further gains could be in store for the crypto.
The next few days will likely provide further insight into just how strong this range is and how influential it will be for BTC's price action in the coming weeks and months.
Original article posted on the EthereumWorldNews.com site, by Cole Petersen.
Article re-posted on Markethive by Jeffrey Sloe
Visit MarketHive to learn more: http://markethive.com/jeffreysloe