BNY Mellon Joins DLT-based Trade Finance Network Marco Polo
By RTTNews Staff Writer | Published: 11/27/2019 9:46 AM ET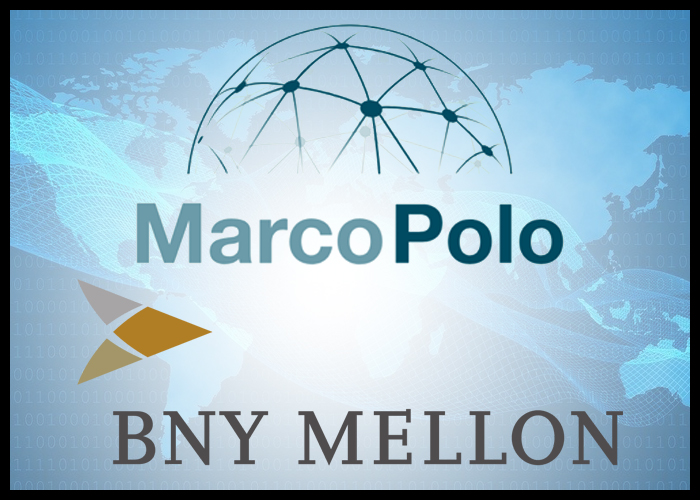 Bank of New York Mellon or BNY Mellon joined the Marco Polo trade finance network to use the platform's distributed ledger technology (DLT) to conduct an evaluation program for developing improved international trade finance solutions for its customers.
The U.S.-based bank intends to transform its essential trade finance processes to make them more efficient and secure. It will look to replace the costly and inefficient paper-based systems to conduct trade with the blockchain-powered trade financing platform Marco Polo.
The addition of BNY Mellon will expand Marco Polo's presence in the U.S., while it continues to have a strong presence in Europe, Asia and the Middle East.
The Marco Polo Network offers its members access to risk mitigations solutions such as receivables discounting, payment commitment and payables finance programs.
The network connects banks, corporates and third party service providers, powered by enterprise software firm R3's Corda blockchain platform and the distributed trade finance platform from Irish technology firm TradeIX.
BNY Mellon joins other global banks and financial institutions on the network including Bank of America, ING, BNP Paribas, NatWest, Standard Chartered Bank, Natixis, National Australia Bank and Commerzbank.
Launched in 2017, Marco Polo is a bank focused network of platforms offering ERP-embedded trade and working capital finance applications to their corporate clients. It is powered by open Application Programming Interfaces (APIs) and Corda blockchain technology.
For comments and feedback contact: editorial@rttnews.com
Article written by an RTT News Staff Writer, and posted on the RTT News.com website.
Article reposted on Markethive by Jeffrey Sloe
Visit MarketHive to learn more: http://markethive.com/jeffreysloe