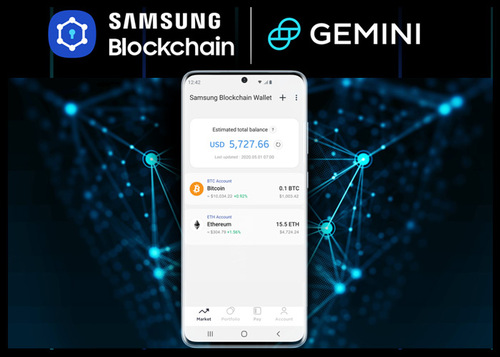 Crypto-exchange Gemini Integrates With Samsung Blockchain Wallet
By RTTNews Staff Writer | Published: 5/29/2020 10:26 AM ET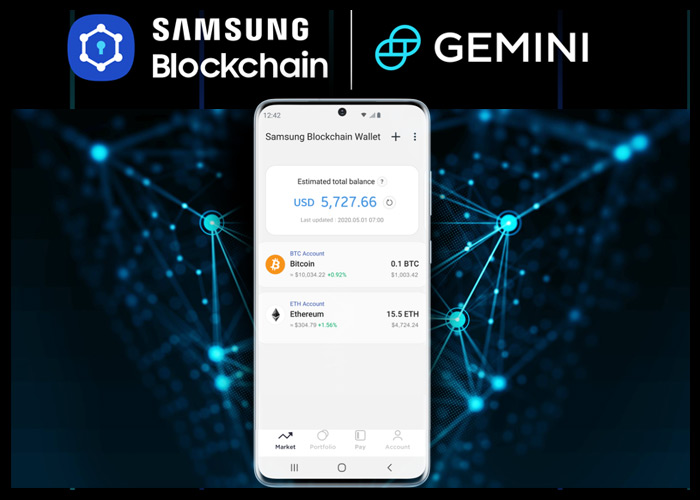 Gemini, a crypto-exchange and custodian owned by Internet entrepreneur twins Cameron and Tyler Winklevoss, has teamed up with Samsung Blockchain to integrate the Samsung Blockchain Wallet. Gemini claims to be the first U.S. crypto exchange and custodian to integrate the wallet.
The integration of the Samsung Blockchain Wallet will enable its users in the United States and Canada to connect to the Gemini mobile app to buy, sell, and trade crypto.
The Samsung Blockchain Wallet is a convenient and secure crypto-wallet that allows users to self custody their crypto directly on their Samsung Galaxy phone supporting the Samsung Blockchain.
By connecting their Samsung Blockchain Wallet to Gemini, users can buy and sell cryptos, view their Gemini account balances, and also transfer their crypto into cold storage with Gemini Custody for the highest level of security.
Samsung Blockchain Wallet users will also be able to take advantage of the recently provided insurance coverage of up to $200 million for digital assets held on behalf of clients in Gemini Custody. This coverage is provided by a "Captive Insurance Company" or self-insurance company, which was launched by Gemini in January.
The captive insurance company called Nakamoto, Ltd. is licensed by the Bermuda Monetary Authority (BMA) to insure Gemini Custody. It is also claimed as the world's first captive to insure crypto custody.
In October last year, Gemini had secured insurance coverage for digital assets held on behalf of its clients in their online hot wallet. The insurance coverage was provided by a global consortium of industry-leading insurers and arranged by professional services firm Aon, which provides risk, retirement and health solutions.
Apart from this Hot Wallet insurance coverage, U.S. dollar deposits held at Gemini are eligible for "pass through" deposit insurance provided by the Federal Deposit Insurance Corporation (FDIC).
Gemini Custody is regulated by the New York State Department of Financial Services (NYDFS) and is SOC 2 Type 1 compliant.
For comments and feedback contact: editorial@rttnews.com


Advertisement
Article written by an RTT News Staff Writer, and posted on the RTT News.com website.
Article reposted on Markethive by Jeffrey Sloe
Visit MarketHive to learn more: http://markethive.com/jeffreysloe