Crypto Mixed; Elon Musk Endorses Bitcoin
Investing.com Feb 19, 2019 11:24PM ET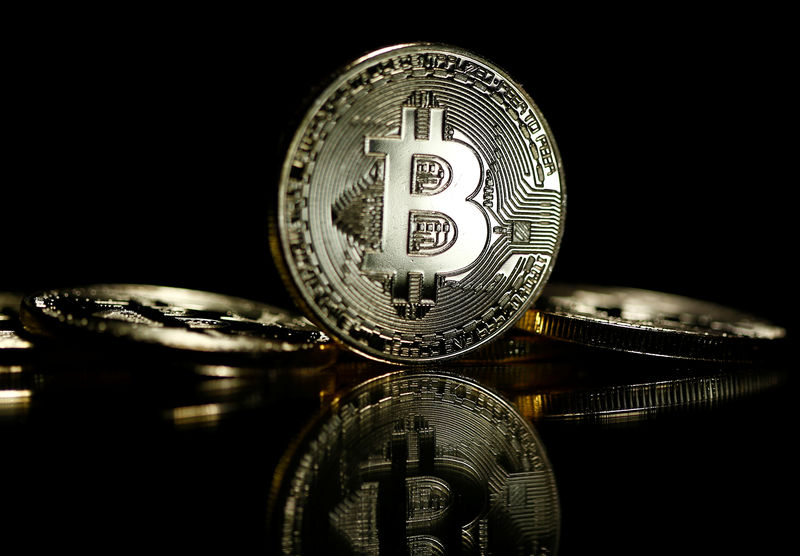 Image © Reuters
Investing.com – Prices of major digital coins were mixed in Asia on Wednesday without a directional mover, but Tesla (NASDAQ:TSLA) CEO Elon Musk saying Bitcoin is "brilliant" and "paper money is going away" created some buzz in the crypto space.
On Tuesday in an interview on advisory services firm ARK Invest's podcast, Musk said "Bitcoin's structure is quite brilliant" and digital currency is "a far better way to transfer value than pieces of paper."
But he also noted that "one of the downsides of crypto is that computationally it is quite energy intensive."
Musk tweeted about Bitcoin last year, prompting many to wonder if his electric car company would have crypto-related plans. But Musk clarified that it would not be a good use of the resources of his company to get into this area.
The crypto space remained fairly quiet on Wednesday morning. Bitcoin was only up 0.79% to $3,916.9 by 11:02 PM ET (04:02?GMT).
Ethereum slid 2.47% to $142.85, while XRP slightly added 0.82% to $0.32542 and Litecoin gained 0.38% to $47.525.
The market capitalization of all cryptocurrencies rose further to $133.4 billion from $120 billion last Friday.
Meanwhile, JPMorgan's launch of its own digital token JPM coin could change the banks' approach to blockchain and crypto, according to CNN. Param Vir Singh, a professor of business technologies at Carnegie Mellon University, told CNN that "more banks will take [crypto] seriously" as JPMorgan's move could force other banks to follow suit.
Last week, the news of JPM coin shook the crypto industry as the investment bank's CEO Jamie Dimon once called Bitcoin a "fraud". The move signified a shift in the U.K. bank's approach to crypto.
Article written by and posted on the Investing.com website.
Article reposted on Markethive by Jeffrey Sloe
Visit MarketHive to learn more: http://markethive.com/jeffreysloe