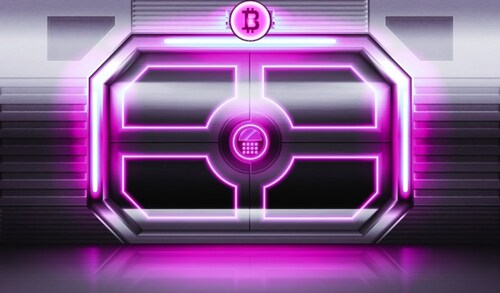 Here's How Long-Term BTC Investors Are Playing the Bitcoin Consolidation, According to Glassnode
By Daily Hodl Staff • May 3, 2021 // BITCOIN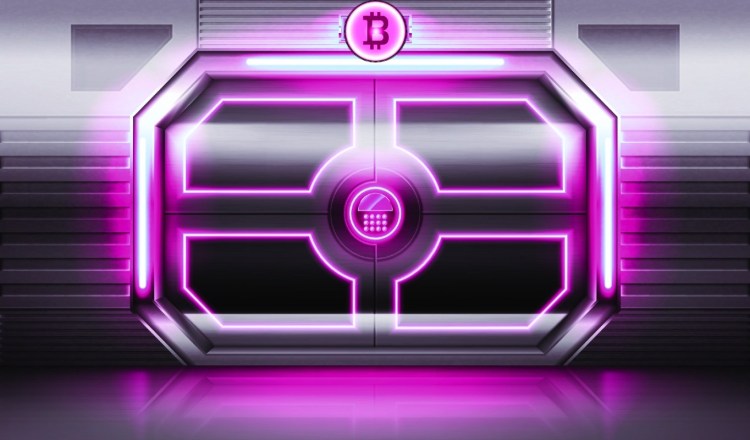 Crypto intelligence company Glassnode is analyzing the behavior of long-term Bitcoin investors as the leading crypto asset continues to consolidate below $60,000.
In a new tweet, Glassnode highlights to its 193,100 followers the importance of tracking the movement of long-term holders (LTH).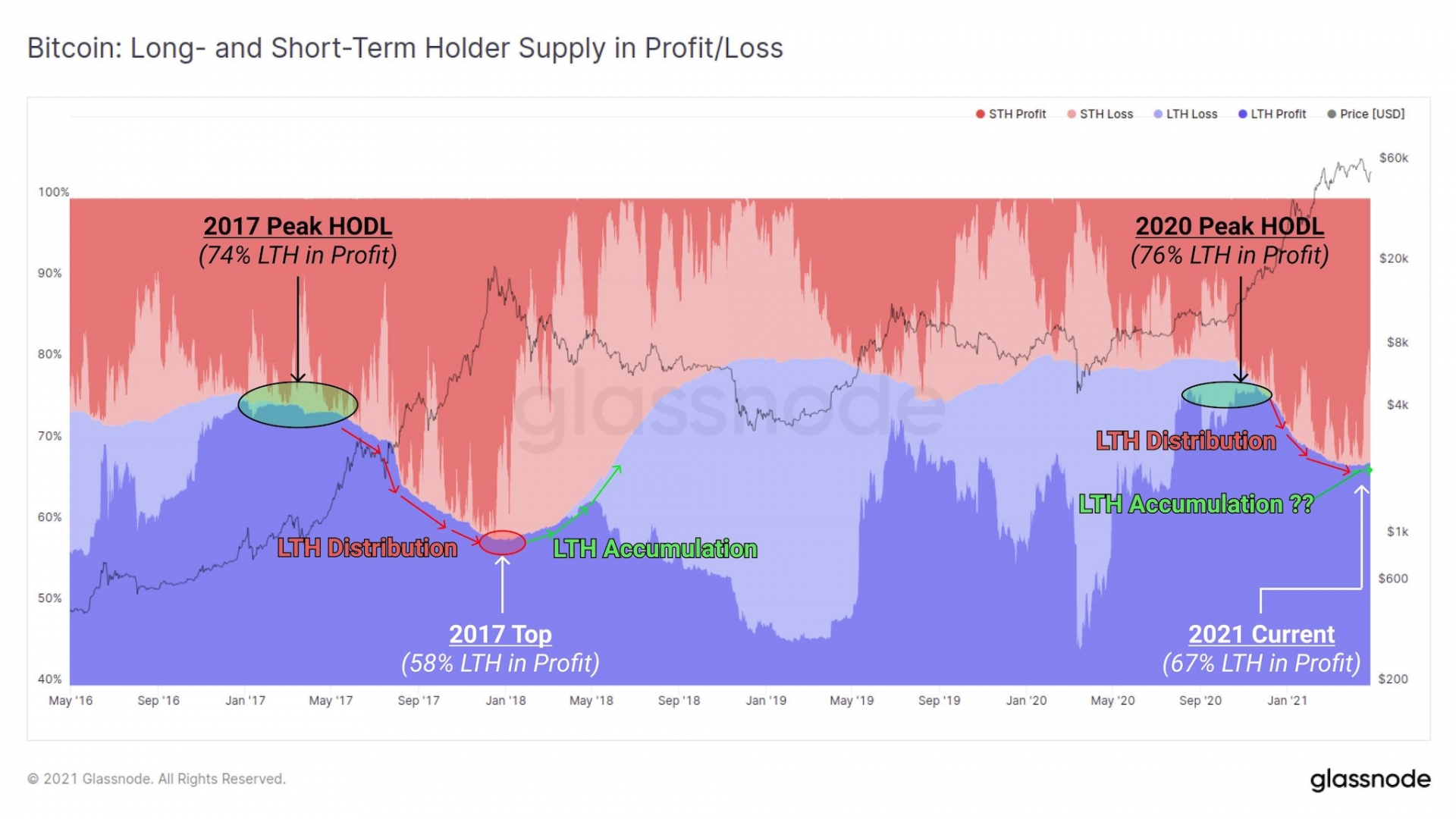 Source: Glassnode/Twitter (Click image for larger view)
Another indicator that Glassnode keeps a close eye on to track the behavior of long-term holders is the coin days destroyed metric, which looks at the value of each Bitcoin transaction while giving weight to the number of days since the coins were last moved.
The crypto insights platform says that the 90D coin days destroyed metric, which quantifies the amount of coin days destroyed in the last three months, has returned to a level suggesting that long-term investors are holding on to their Bitcoin troves.
"After an initial increase towards the beginning of the year, [90D coin days destroyed] has reset back close to baseline levels – indicating increased hodling from long-term investors."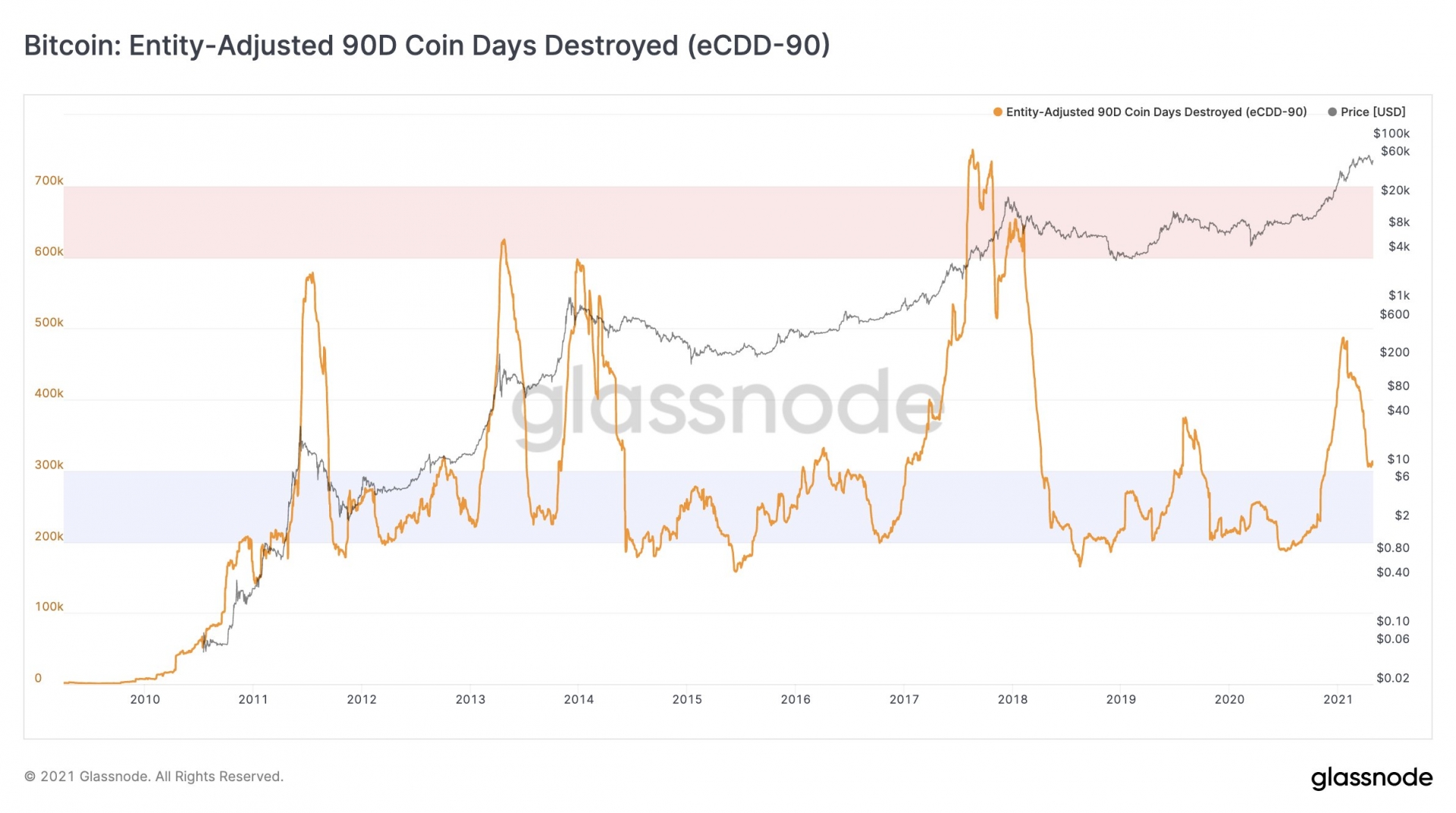 Source: Glassnode/Twitter (Click image for larger view)
Looking at a multi-year timeframe, Glassnode shows increased hodling behavior from long-term investors as the percentage of circulating supply that has not moved in at least 5 years continues to surge.
"Bitcoin BTC Percent Supply Last Active 5+ Years just reached a 5-month high of 21.94%"

Source: GlassnodeAlerts/Twitter (Click image for larger view)
Over an even longer timeframe, Glassnode notes that the amount of coins that have not moved in over 10 years has hit a new all-time high (ATH).
"Bitcoin BTC Amount of Supply Last Active > 10 years just reached an ATH of 2,102,437.584 BTC."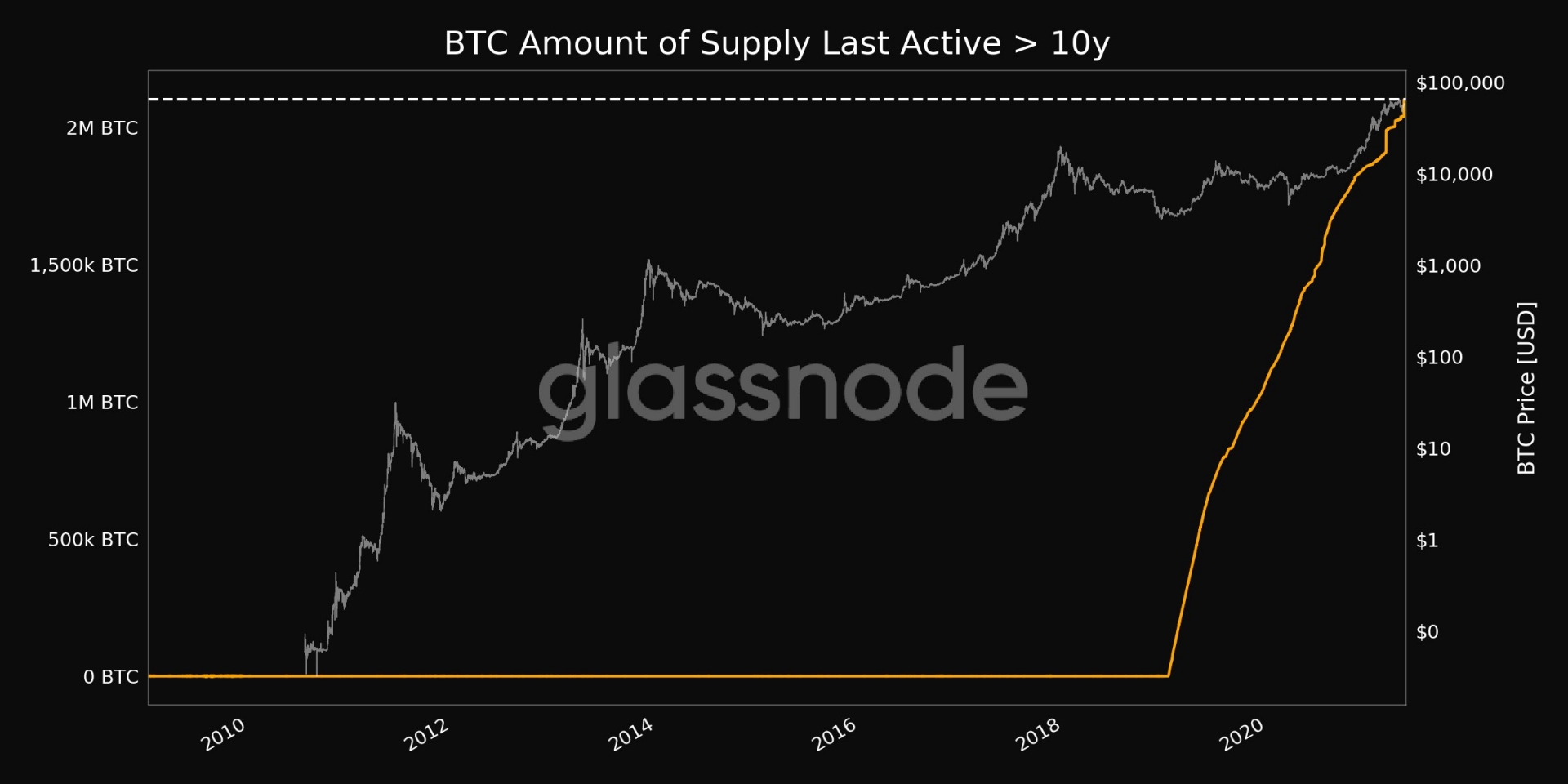 Source: GlassnodeAlerts/Twitter (Click image for larger view)
The surge in hodling behavior comes as on-chain analyst Willy Woo predicts that a BTC supply crunch is looming. Woo says that the supply crisis will be more drastic than the one that pushed Bitcoin to rise 2,000% in 2017.
"We can see this from tracking the flows of coins out of the exchanges, where typically people speculate or buy and sell their coins, and they have a set inventory, some of which is allocated for speculation. We've just seen an unprecedented amount of depletion of that inventory.
If you look back in the 2017 bull market, we saw like a five-month depletion of inventory, and that was enough to propel the bull market of 2017 right up to the $20,000 [mark] from what initially was about $1,000 to $1,500 when the inventory depletion ended, and now we're in this zone of the Lehman's 12 months of inventory depletion."

Advertisement
The original article written by Daily Hodl Staff and posted on DailyHodl.com.
Article reposted on Markethive by Jeffrey Sloe
Visit MarketHive to learn more: http://markethive.com/jeffreysloe