Two Massachusetts Men Arrested For Stealing Cryptos
By RTTNews Staff Writer | Published: 11/15/2019 9:43 AM ET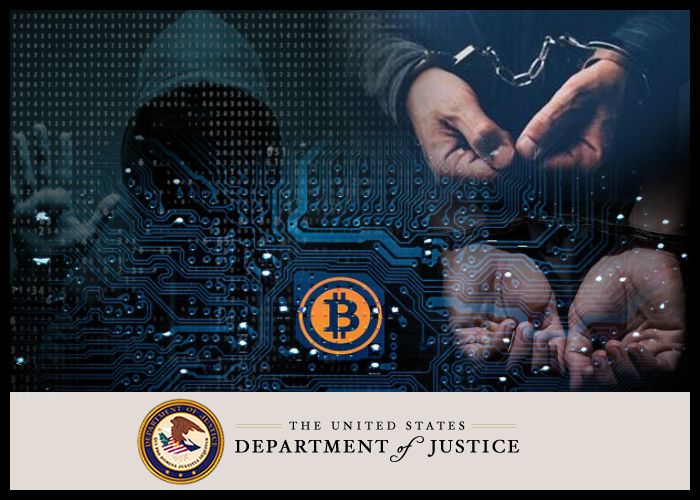 Two Massachusetts men have been arrested and charged in U.S. District Court in Boston for running a nationwide scheme to steal social media accounts and cryptocurrency, according to a statement by the U.S. Department of Justice (DoJ). They used techniques such as "SIM swapping," computer hacking and other methods.
21-year-old Eric Meiggs and 20-year-old Declan Harrington were indicted of 11 counts, charging them with one count of conspiracy, eight counts of wire fraud, one count of computer fraud and abuse and one count of aggravated identity theft.
The two men are charged of targeting crypto-related company executives and others who possibly held significant amounts of cryptocurrency and those who had high value social media account names.
They conspired to hack into, and take control over, these victims' online accounts so that they could obtain things of value, such as cryptocurrency.
Meiggs and Harrington targeted at least 10 identified victims around the country and allegedly stole, or attempted to steal, over $550,000 in cryptocurrency from these victims alone.
"SIM swapping" or "SIM hijacking" is a growing crime in the telecommunications world that, in a few moments' time, can allow a thief to steal millions of dollars of an unsuspecting victim's assets. This can be done with little more than a persuasive plea for assistance, a willing telecommunications carrier representative, and an electronic impersonation of the victim.
According to a report on krebsonsecurity.com, the U.S. State of California is said to be the hub of unauthorized "SIM swaps." The report says kids aged particularly between 19 and 22 are found to be stealing millions of dollars in cryptocurrencies.
SIM swapping attacks primarily target individuals who are visibly active in the cryptocurrency space, such as people working at cryptocurrency-focused companies, speakers at public conferences on blockchain and cryptocurrency technologies, and those openly talk on their crypto investments on social media.
For comments and feedback contact: editorial@rttnews.com
Article written by an RTT News Staff Writer, and posted on the RTT News.com website.
Article reposted on Markethive by Jeffrey Sloe
Visit MarketHive to learn more: http://markethive.com/jeffreysloe