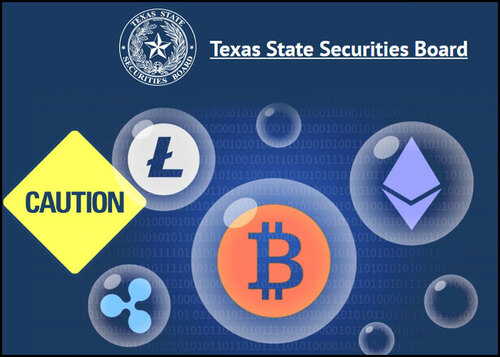 Texas Regulator Lists Cryptocurrencies Among Top Threats To Investors
By RTTNews Staff Writer | Published: 1/23/2020 10:32 AM ET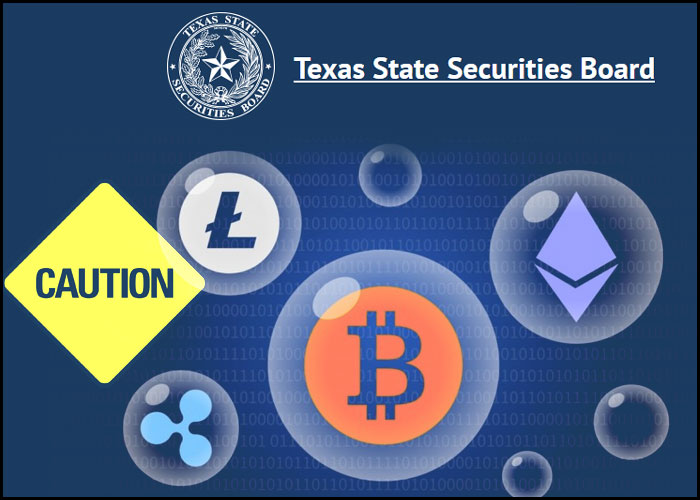 The Texas State Securities Board or TSSB listed cryptocurrencies to be among the top threats to investors. This was revealed in the 10th anniversary edition of the Texas Investor Guide published by the TSSB under the title "Strategies for Investing Wisely and Avoiding Financial Fraud."
The regulator lists cryptocurrency offerings as a threat to investors as they are extraordinarily volatile or risky and almost impossible for a layperson to understand. Cryptocurrency prices continue to be in a constant cycle of boom and bust.
Cryptocurrencies became popular at a time when bitcoin reached a record high of $19,891 in December 2017, an increase of 1,800 percent for the year. However, the price had dropped to $6,846 in less than two months later.
Investors began looking at virtual currencies as a quick path to wealth. Even seniors and retirees got easily persuaded to invest in initial coin offerings and cryptocurrency mining pools.
This has resulted in a huge number of cryptocurrency-related cases that have and are being investigated by the TSSB. In fiscal year 2019, 30 percent of the investigations opened by the Enforcement Division involved cryptocurrency offerings.
The TSSB has been one of the most active state regulators with regard to cryptocurrencies for the well-being of investors in Texas. It was the first to enter an order against a cryptocurrency firm and has reportedly entered the most orders of any state regulator.
Since April 2018, the Texas state regulator found widespread violations of the Texas Securities Act in cryptocurrency offerings during an investigation of investment offerings that were tied to virtual currencies.
In the current publication, the regulator warned investors not to invest in cryptocurrency offerings unless they can determine some basic facts about the company, primarily the identity of principals and its physical location. Otherwise, the investor will end up transferring funds to anonymous third parties at undisclosed locations.
Additionally, the TSSB urges the potential investors to see audited records or other financial information to back up any claims of high profits. Most important, it urges investors to deal with registered parties.
The regulator states that the state of Texas' rigorous registration requirements applies equally to traditional securities and emerging securities, including products tied to cryptocurrencies. It warns that the investor will have little or no recourse if their money is stolen.
For comments and feedback contact: editorial@rttnews.com
Article written by an RTT News Staff Writer, and posted on the RTT News.com website.
Article reposted on Markethive by Jeffrey Sloe
Visit MarketHive to learn more: http://markethive.com/jeffreysloe