$500 Billion Wiped Off Crypto Market
$500 Billion Wiped Off Crypto Market In A Week As Industry Digests China's Latest Move
By David Kariuki – November 18, 2021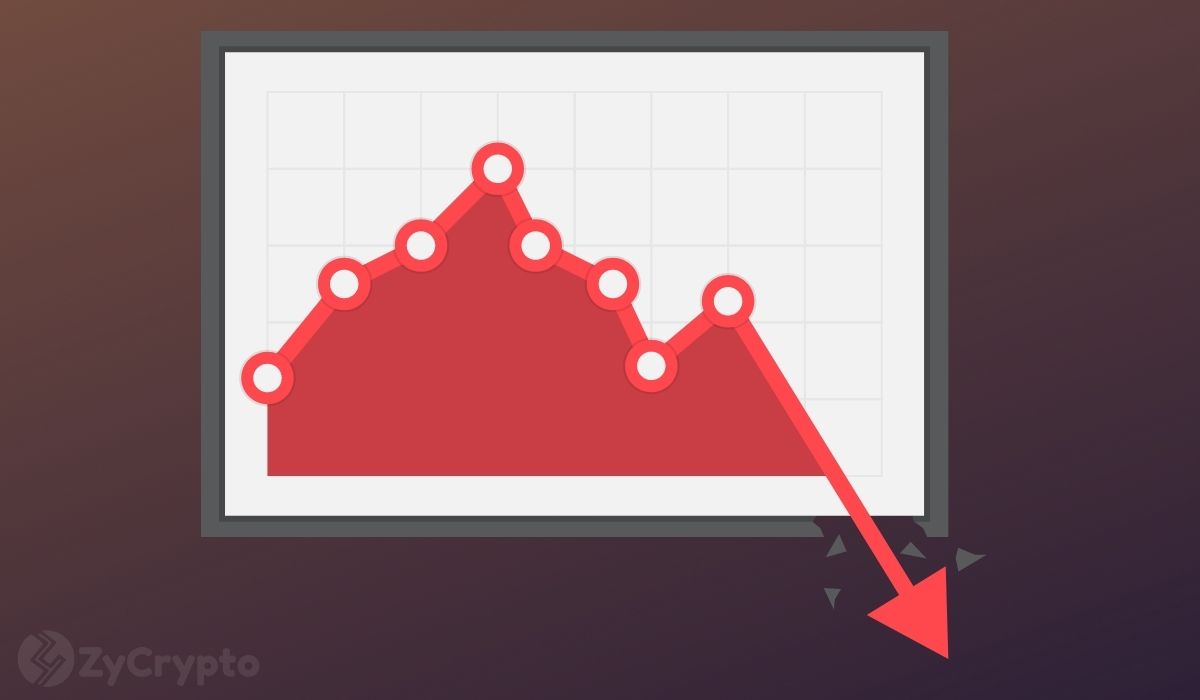 The entire crypto market went bleeding on Thursday after $60 billion was swept off in a flash crash that saw Bitcoin tumbling below $60,000 and Ethereum's short-lived bull run nipped. The entire crypto market capitalization, which has been so far impressive having rallied to a record $3 trillion last week, has now shed over $500 billion since Sunday.
This comes as the markets faced a huge sell-side pressure emanating from China's continued crackdown on the crypto market in what they now call a "full-scale" ban, rejection of Bitcoin spot ETF in the U.S., and news of impending dump of 150,000 Bitcoins by defunct Mt. Gox victims.
Bitcoin's huge gains during the last few weeks have now been tamed to an 11% weekly loss. That's about a 13% downslide since its glorious rise to $68k at the start of the week. Ethereum, which showed some signs of recovery earlier today, is down 15% on average in the last seven days.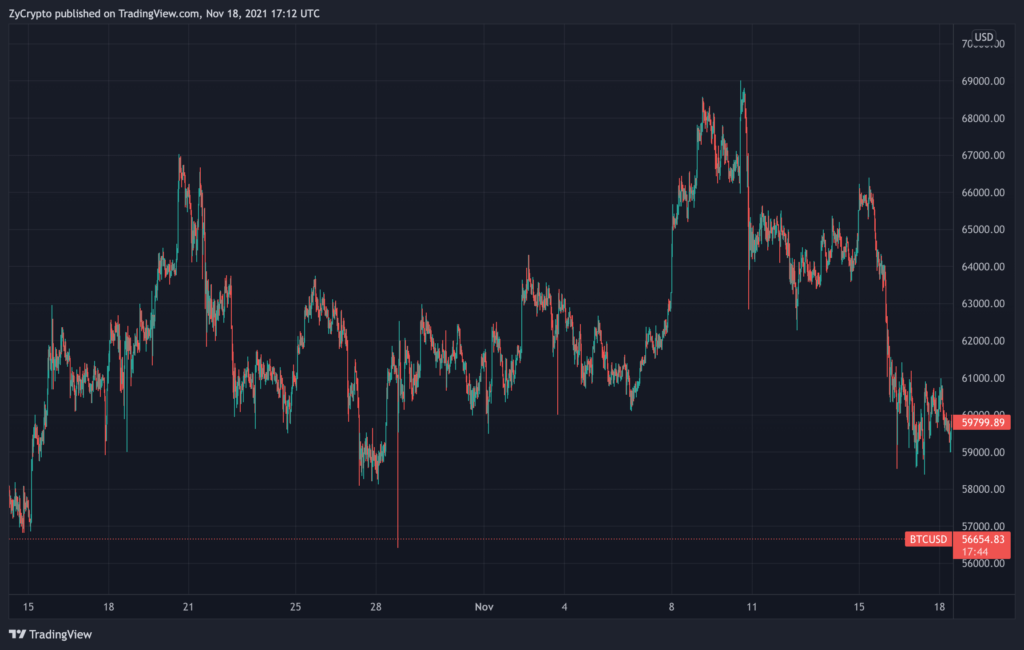 BTCUSD Chart By TradingView (Click image for larger view)
The greatest losers during this week's crash are the leverage traders who took out loans to multiply their trading positions.
Effects of China's recent actions on the market are being felt after the National Development and Reform Commission (NDRC) announced a new wave of crackdown on the crypto industry in the country this week. Yesterday, the government shut down ChainNews, Odaily, Block123, and has threatened to raise electricity tariffs of any organization or company found mining crypto. After a massive crackdown on crypto mining companies back in June, China now plans to continue the hypocrisy by tampering with industrial-scale mines and any state-owned businesses that are still in the industry.
And although analysts say the Chinese-induced price tumbles may be short-lived as was in June when the country shut down crypto mining corporations, there might be more coming yet as the defunct Mt. Gox victims are expected to dump a whopping 150,000 Bitcoin to be awarded to them via a rehabilitation plan.
Already, the news of the impending dump is beginning to affect the price since it came out on Tuesday, although the date of repayment is yet to be announced. The dump is almost sure because all of that Bitcoin would be sold at a massive profit having been acquired in or before 2014 at a cost of below $500 when the crypto exchange crashed.
Meanwhile, VanEck's Bitcoin Strategy exchange-traded fund which launched on Tuesday this week has not helped the market recover even as it continued to rally for the second day yesterday. It now has $54 million worth of assets under management and is the cheapest of the three Bitcoin ETFs launched in the US. However, with each ETF coming to the market, the positive effect on the entire crypto market will likely be dwarfed, Edward Moya, Senior Market Analyst with Oanda, told Yahoo Finance.
DISCLAIMER: None Of The Information You Read On ZyCrypto Should Be Regarded As Investment Advice. Cryptocurrencies Are Highly Volatile, Conduct Your Own Research Before Making Any Investment Decisions.

Advertisement
The original article written by David Kariuki and posted on ZyCrypto.com.
Article reposted on Markethive by Jeffrey Sloe
** Get secure funding for business projects in the USA and around the world. Learn more about USA & International Financing at Commercial Funding International. **