A Bitcoin ETF Will Eventually Be Approved SEC Commissioner Says
A Bitcoin ETF Will Eventually Be Approved. SEC Commissioner Says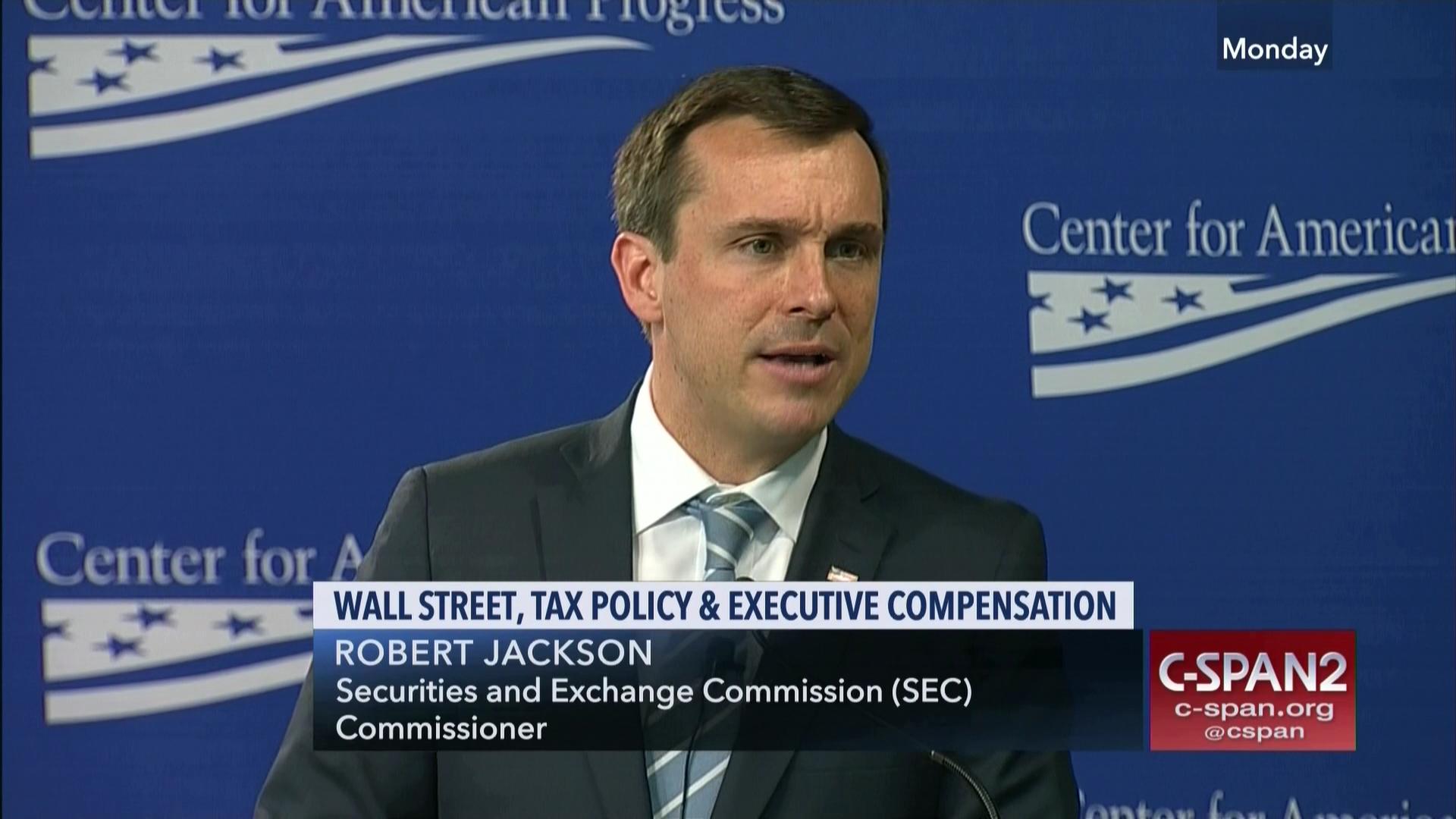 Despite previous failed attempts by important players at registering a Bitcoin ETF, eventually, one will meet the security standards required by the SEC for approval. So said Robert Jackson, the only Democrat commissioner in the SEC.
In an interview shared on Twitter by Adjunct Professor at NYU Stern Drew Hinkes, Mr. Jackson was sure that in the near future there will be a Bitcoin ETF, but he stressed that until now all applications have failed to prove to the SEC that a Bitcoin ETF cannot be manipulated.
"Eventually, do I think someone will satisfy the standards that we've laid out there? I hope so, yes, and I think so …
Getting the stamp of approval from the deepest and most liquid capital markets in the world is hard, and it should be. Once we make it available to everyday mom and pop investors, we are taking risks that Americans can get hurt."
The interview, which could be officially published on February 11 according to Hinkes, features an optimistic but cautious Jackson. According to the commissioner, the previous applications showed important flaws in relation to liquidity protection, protection against manipulations, and various issues related to custody service among other legal aspects.
A Bitcoin ETF Can Be Difficult… But Not Impossible.
Mr Jackson cited as an example the proposal presented by the brothers Cameron and Tyler Winklevoss. This proposal raised several concerns regarding the possibility of market manipulation. He also pointed out that it was easy to find certain liquidity issues that made the approval of such proposal not very responsible:
"The case that we had last year involving the Winklevoss trust, in my view, was not a difficult case. So there you had a situation where the risk for manipulation and for people getting hurt was enormous. The liquidity issues in the market were very serious"
Although the extract shared by Hinkes does not reveal comments on other proposals, it could reveal Jackson's optimism at the interest of various actors to promote this emerging market:
"I'm happy to say market participants have begun to come in with ideas. Whether or not we're going to find one that really protects investors I don't know, but I do know that case wasn't especially close".
For now, both NYSE and CBOE have begun the process of applying for approval of a Bitcoin ETF.
Original article written by Jose Antonio Lanz and posted on the EthereumWorldNews.com site.
Article posted on Markethive by Jeffrey Sloe
Visit MarketHive to learn more: http://markethive.com/jeffreysloe