Amazon Interested In Building With Crypto?
Trillion-Dollar Big Tech Giant Amazon Latest To Show Interest In Building With Crypto
By Olivia Brooke – June 8, 2021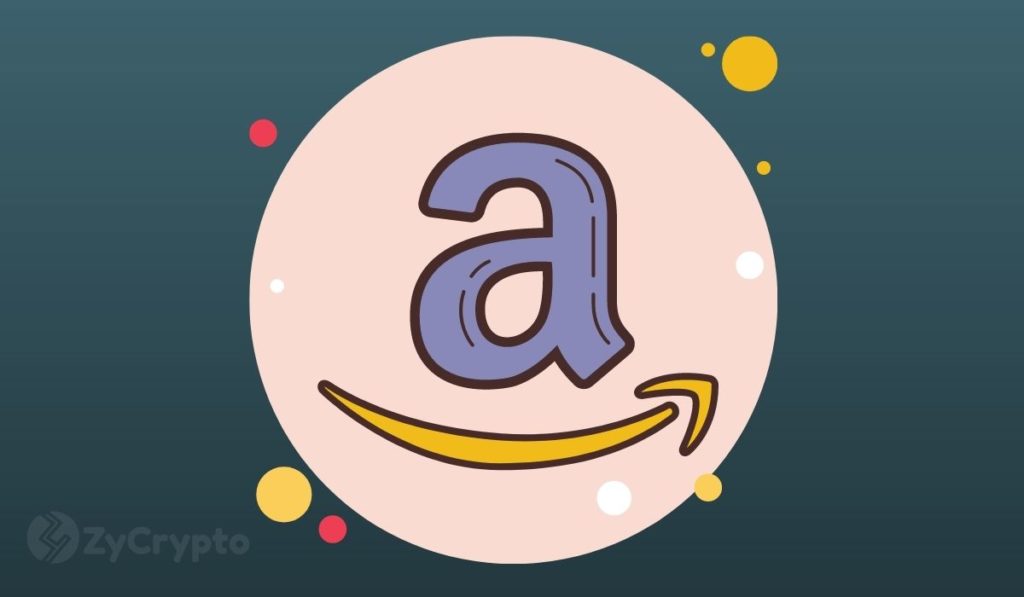 Amazon is the latest big tech giant to show interest in the budding DeFi market. The Seattle-based tech company turned heads in the cryptocurrency market after its recently published job listing highlighted the company's interest in recruiting a candidate well informed on the blockchain and DeFi market.
New job listing suggests that Amazon may have stepped into the DeFi market
The position which was tagged "Head of Product, Blockchain'' seeks to recruit a candidate with a deep understanding of Blockchain, and an awareness of how the technology can be integrated to serve companies and individuals. It also noted Amazon's intention to advance its services using the technology, along with DeFi.
Excerpts of the job description reads;
"The candidate will have a track record delivering outstanding products at scale in emerging spaces, and is passionate about blockchain, distributed systems, and cloud scale software. Ideally you will have experience delivering products or innovations in the blockchain space, and in particular DeFi or Traditional Financial Services."
Like Amazon, GameStop also hinted at taking a step into the DeFi market. Back in April, the American video game retailer included NFTs and Blockchain understanding as a requirement for the role of a security analyst. Clearly, the adoption of cryptocurrencies and Blockchain in different sectors is creating job opportunities for Blockchain and Crypto literates.
DeFi set to hit $100 billion in TVL
The DeFi industry has remained attractive to investors, as market interest from last year continued to build up into 2021. At the time of this report, the total value locked, which is made up of the entire amount of supply that has been secured by a single DeFi by application, or by the entire DeFi network in general, has hit $56.88 billion.
Data shows that the network had recorded a $30 billion dollar increase each month, for the last two months. In May, locked-in value hit an all-time high of $86.195 billion before the market suffered a major loss, courtesy of the bear trend.
A bounce back in the overall cryptocurrency market will send bullish waves into the DeFi space and push the total value upwards once again. If the market continues to imitate historic patterns from earlier this year, DeFi could very easily surpass its all-time high and hit $100 billion in value this year.


Markethive Advertisement
DISCLAIMER
The views expressed in the article are wholly those of the author and do not represent those of, nor should they be attributed to, ZyCrypto. This article is not meant to give financial advice. Please carry out your own research before investing in any of the various cryptocurrencies available.
The original article written by Olivia Brooke and posted on ZyCrypto.com.
Article reposted on Markethive by Jeffrey Sloe