Bitcoin Sees High Market Entry
Bitcoin Sees High Market Entry As Price Reclaims $58k
By Erie Maxwell – March 17, 2021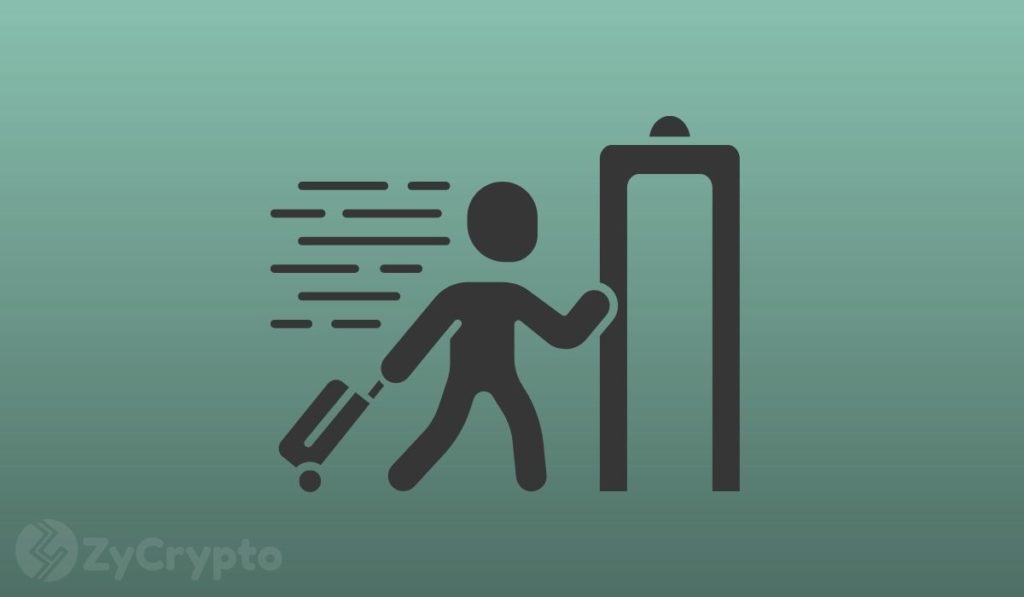 Bitcoin is currently in the middle of a massive bull run. Since late 2020, the digital asset has seen its price surge following a slump at the start of the pandemic tailgated by massive institutional support and huge market expansion.
In 2021, bitcoin has caught the coveted $50,000 price mark and many speculated about whether it would increase even more or drop in value as has happened in the past.
Now, it seems that bitcoin isn't at the upshot of its prevailing bull run as it has hit a new all-time price high of over $60,000 as of March 13, 2021.
Bitcoin Goes High
This latest price high has been propelled by a number of factors. First, there is the increased reliance on digital assets and finance following the pandemic. Then, there is the institutional support that bitcoin has seen from PayPal, Mastercard, Tesla, CashApp, and so on. More and more companies are stocking up on bitcoin and this increased demand has driven the price up significantly.
This increase in price has also seen a sharp spike in the number of coins entering investors' wallets. According to a chart from Glassnode, the number of coins being bought between bitcoin at $58,000 and $60,000 has increased exponentially.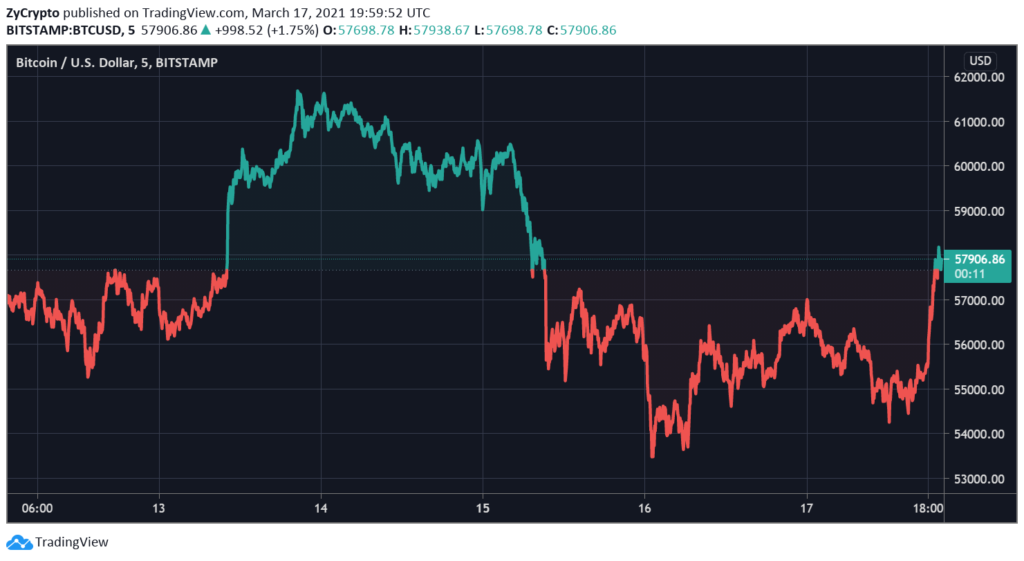 (Click image for larger view)
The number of BTC entering investors' wallets also shows that there is currently a great deal of FOMO within the market and that many bitcoin users still intend to HODL beyond this price point.
Some have theorized the arrival of the COVID-19 stimulus checks of $1,400 by the US government. According to speculation, the arrival of the cheques this week has put more capital into the economy and some have chosen to spend this capital on cryptocurrency as an investment.
Regardless of what triggered this new price point, crypto watchers now have higher goals in mind and many are now more confident about the prospect of $100,000 for BTC price by the end of the year.

Advertisement
DISCLAIMER
The views expressed in the article are wholly those of the author and do not represent those of, nor should they be attributed to, ZyCrypto. This article is not meant to give financial advice. Please carry out your own research before investing in any of the various cryptocurrencies available.
The original article written by Erie Maxwell and posted on ZyCrypto.com.
Article reposted on Markethive by Jeffrey Sloe