Bitcoin BTC Fell 52 The Last Time Its Volatility Was This Low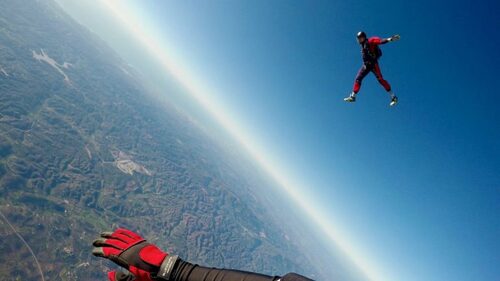 Bitcoin (BTC) Fell 52% The Last Time Its Volatility Was This Low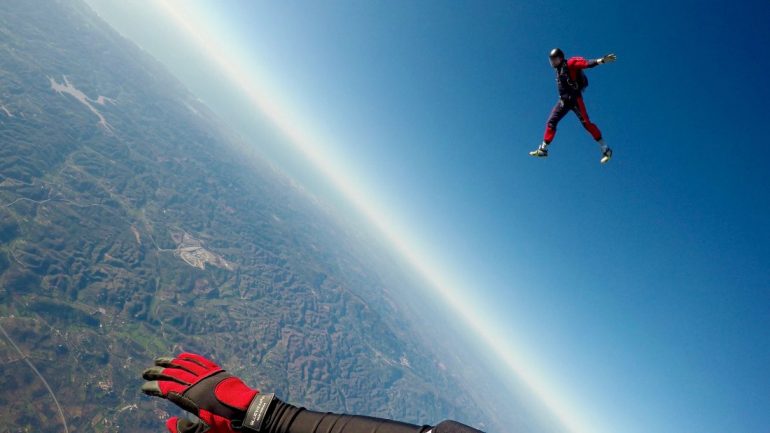 John P. Njui • BITCOIN (BTC) NEWS • July 06, 2020
Quick take:
Bitcoin has once again regained a sense of bullishness with a quick move above $9,300.
Only time will tell if this move will lead to a retest of $10,000.
Bitcoin's volatility is still low and the last time it was at this level, was November 2018.
Back then BTC fell from $6,600 to $3,150: a dip of 52%.
Earlier this morning, and around the weekly close, Bitcoin dipped to $8,890 before bouncing hard to a 24-hour high of $9,350. Today's Bitcoin action has left many traders excited as the King of Crypto recovered from what looked like a sure dump after a resolution of the Bollinger Band squeeze on the daily chart. This 5% move by Bitcoin, has reignited confidence in the King of Crypto. Bitcoin could be headed back to bullish levels and perhaps a retest of the psychological price of $10,000 in 49 days as earlier predicted.
Bitcoin's Volatility is Still Low
However, the excitement for Bitcoin bulls might be temporary as the current low volatility of BTC could point to more losses in the crypto markets. According to a recent analysis by Skew, the ten-day realized volatility of Bitcoin currently stands at 20%. The last time it was at this value, was November 2018. Back then, Bitcoin fell from $6,600 to the famous December 2018 bottom of $3,150. The team at Skew highlighted this fact via the following tweet.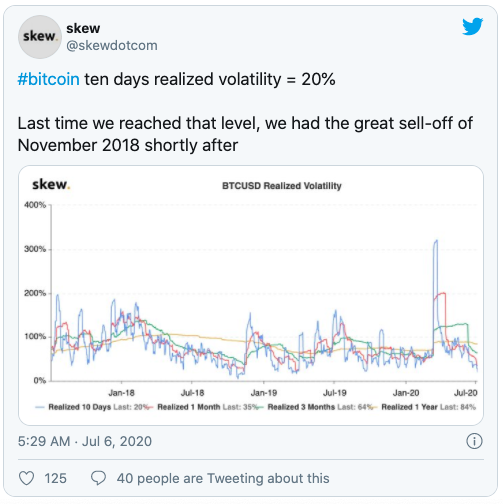 A clearer version of the chart by Skew can be found below.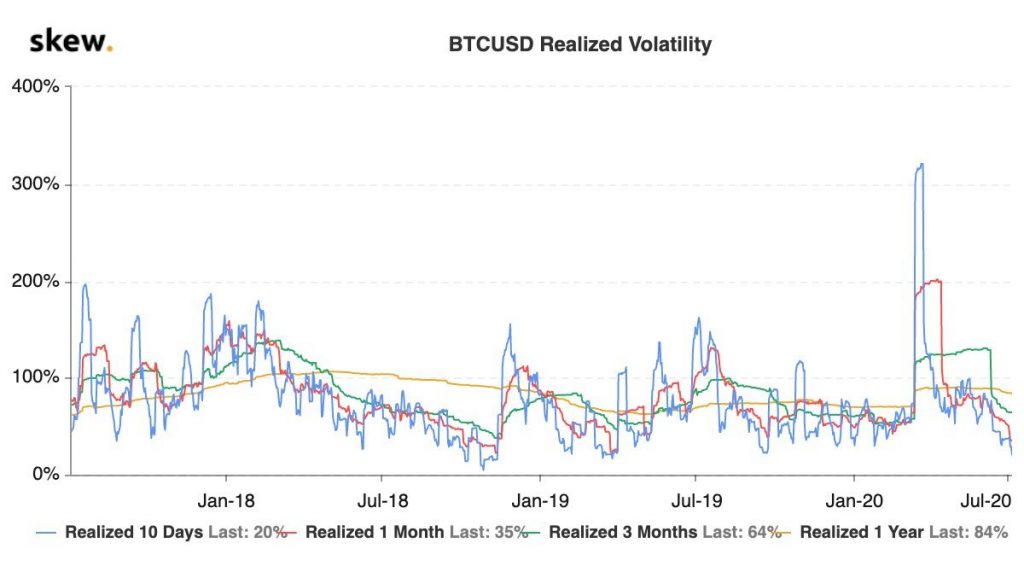 (Click on image for larger view)
Bitcoin's fall in November 2018 was a 52% Drop
Doing the math, the fall by Bitcoin in November of 2018 was a loss of 52% in a span of a month. Doing a similar projection of Bitcoin using BTC's current value of $9,313, Bitcoin could fall as low as $4,470 if history repeats itself.
This estimate might not be too far fetched given the fact that Bitcoin has just recovered from the Coronavirus crash of mid-March. During the crypto market panic earlier this year due to COVID19, Bitcoin fell from stable levels of $9,000 to what many believe is the 2020 bottom for Bitcoin at $3,700. This dip is a 54% drop and higher than what might be in store for Bitcoin if there is indeed another crash.
As with all analyses of Bitcoin, traders and investors are advised to do their own analysis as well as use risk management techniques such as stop losses. Additionally, the use of low leverage on Bitcoin futures platforms is advisable during uncertain times such as now.
Disclaimer: This article is not meant to give financial advice. Any additional opinion herein is purely the author's and does not represent the opinion of EWN or any of its other writers. Please carry out your own research before investing in any of the numerous cryptocurrencies available. Thank you.

Markethive Advertisement
Original article posted on the EthereumWorldNews.com site, by John P. Njui.
Article re-posted on Markethive by Jeffrey Sloe
Visit MarketHive to learn more: http://markethive.com/jeffreysloe