Bitcoin Miners are Making over $50M per Day
Bitcoin Miners are Making over $50M per Day and Hodling their BTC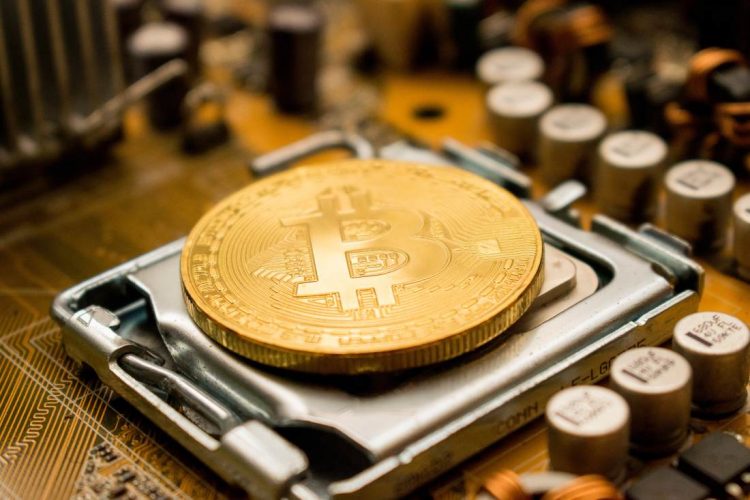 JOHN P. NJUI • BITCOIN (BTC) NEWS • APRIL 8, 2021
Quick take:
Bitcoin miners have been earning over $50 million per day
This is a 4x increment in one year despite BTC rewards being halved
Bitcoin miners are choosing to hodl their BTC
Bitcoin's $55k is the level to watch moving forward
Bitcoin (BTC) miners are making over $50 million per day. This is according to data shared by the Co-founder and CTO of Glassnode, Rafael Schultze-Kraft, who also explained the current miner revenue is 4 times higher than it was one year ago despite mining rewards being cut in half. He shared his analysis through the following statement and accompanying chart.
#Bitcoin miners have been making more than $50 Million per day for the past month. Put into perspective: A year ago this number was around $12 Million – that's a 4x increase, despite the block subsidy being cut in half. Important datapoint!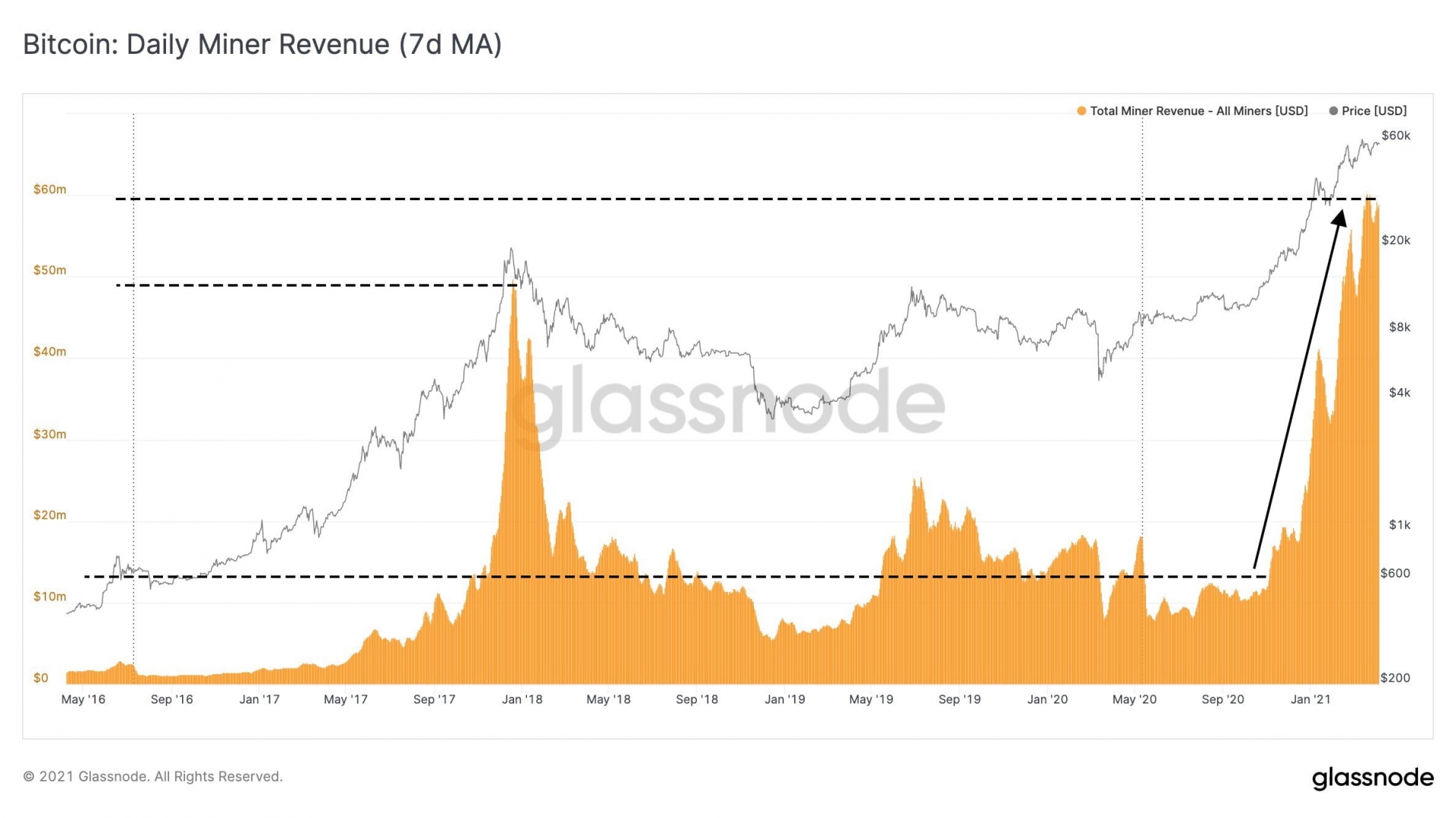 Bitcoin Miners are Choosing to Hodl Their BTC
Mr. Schultze-Kraft went on to point out that Bitcoin miners are no longer selling much of their newly minted BTC and are instead opting to hodl. He pointed out that a lot of miners sold their BTC during the rise towards $40k but it seems this pattern has changed as illustrated through the following chart which he shared.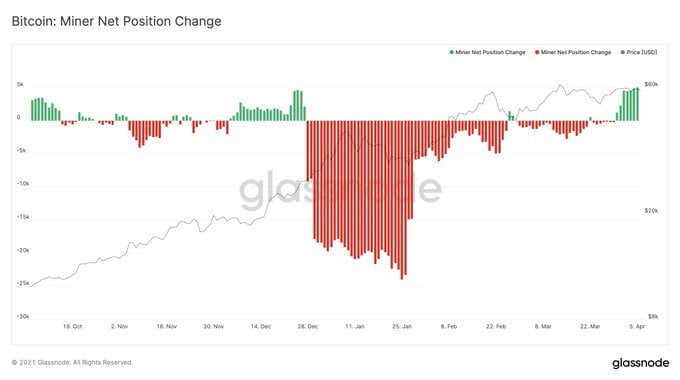 Bitcoin Miner Metrics Point towards More BTC Price Growth
To conclude his analysis, Mr. Schultze-Kraft stated that the miner metrics are particularly bullish for Bitcoin's long-term price growth since there was not much data indicating miner capitulation.
I see strong Bitcoin miner metrics. Great fundamentals, bullish long-term – selling or capitulation not in sight. Imo miners have little to no incentives to be cashing out now and have other means to cover capex and opex (e.g. borrowing).
Review of Bitcoin's Short Term Price Movement
At the time of writing, Bitcoin is trading at $56,500 after yesterday's dip to a local low of $55,473 – Binance rate. The latter price level is now acting as short-term support that could assist Bitcoin in printing a double bottom pattern in the hours to follow. However, if $55,473 fails to hold, Bitcoin could be headed towards another strong support zone at $55k.

Advertisement
Original article posted on the EthereumWorldNews.com site, by John P. Njui.
Article re-posted on Markethive by Jeffrey Sloe