Is 80% Drop in Bitcoin's Future?
Analyst PlanB On Why The Bitcoin Price Is Unlikely To Ever See An 80% Drop
By Olivia Brooke – December 11, 2021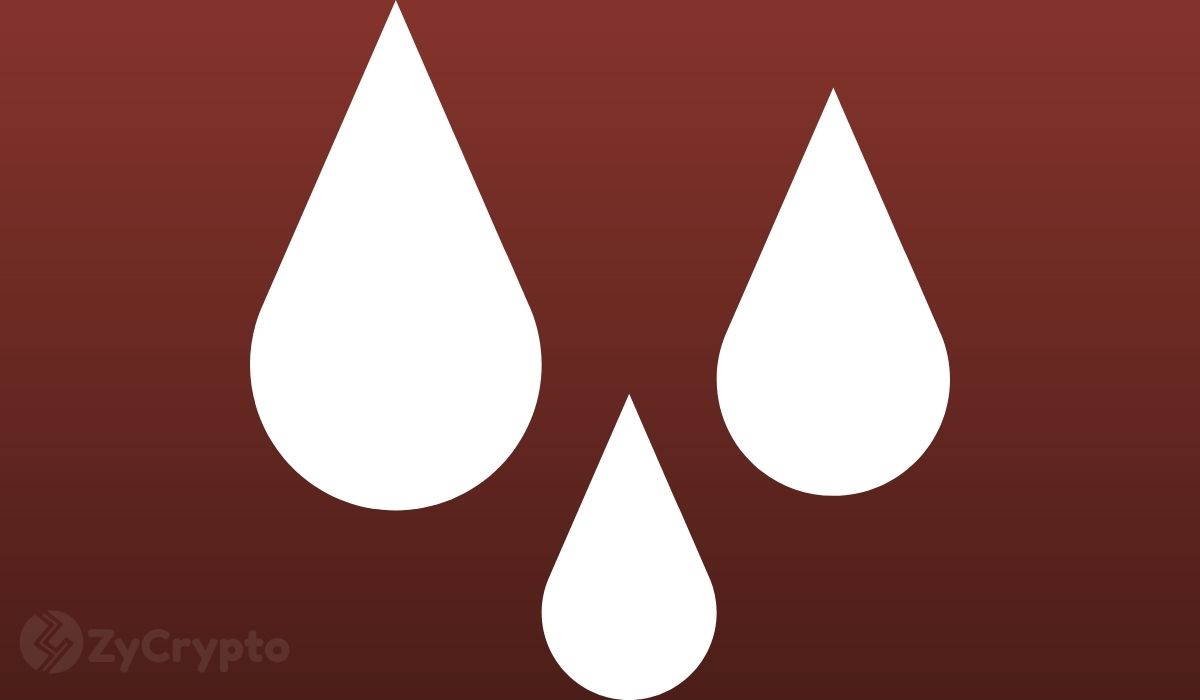 Popular analyst PlanB says Bitcoin will never experience an 80% price drop.
Other market analysts do not rule out the possibility however.
The benchmark cryptocurrency, Bitcoin, is currently down around 30% from its all-time high of just under $69,000 set in November. While many analysts who projected that Bitcoin would reach a $100,000 price tag by the end of the year have seemingly given up hope, pseudonymous analyst and investor PlanB remains highly optimistic.
In his latest take on where the price of Bitcoin is headed, PlanB has stated that it isn't likely that $69,000 is the top of the market for this Bitcoin halving cycle. To the professional trader, $69k cannot be the top because it would mean that a cyclical bear market – a situation where Bitcoin prices and investors' moods remain low for an average of slightly more than 400 days – would be able to drag prices 80% downwards. Should this occur, the price of Bitcoin would be around $14,000 which is below both the ATH high price of 2017 and the 200 weeks moving average price of $18,000.

(Click image for larger view)
While PlanB's stance can be supported by the recent observations that the price volatility of Bitcoin has been reducing as the market seems to be maturing and going mainstream of late, it has still been disputed by many market participants. One observer, BlockBytes, took issue with his saying that a drop below the 200WMA price could "never" happen, pointing out that the fact that it has never happened does not mean it could never happen.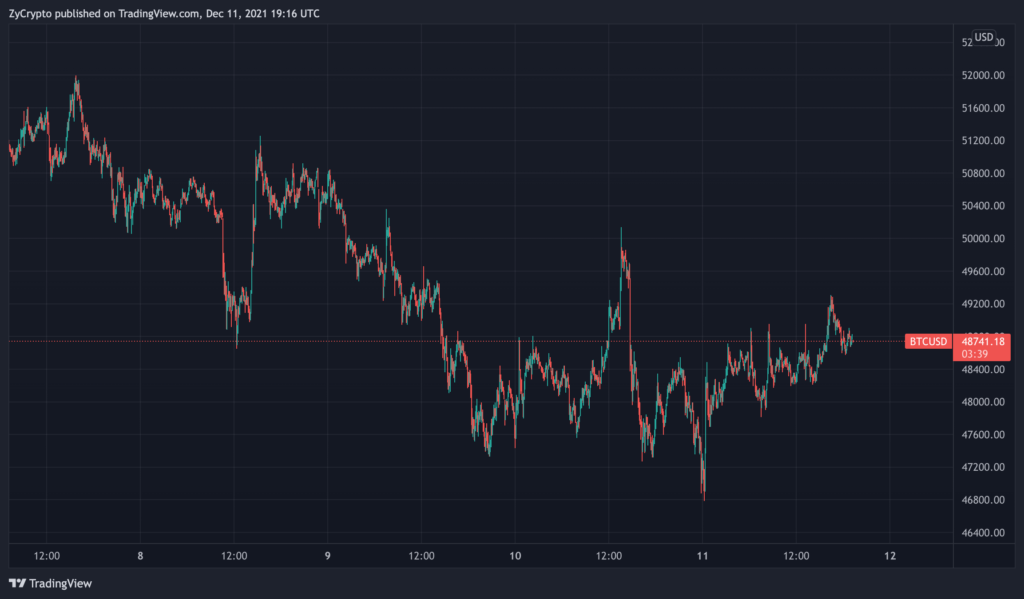 BTCUSD Chart By TradingView (Click image for larger view)
Other analysts think otherwise
Meanwhile, some market analysts also watching the 200 WMA have warned that the price could potentially crash by as much as 80% from current levels to trade at around a multi-year low of around $10,000. According to Louis Navellier, the founder, and chairman of a $2.5 billion asset management firm, Navellier & Associates, Bitcoin could see an 80% downward trend if the flagship crypto-asset forms a double-top pattern.
The veteran investor fears that a double top could signal the end of any bull aspirations and send the price of Bitcoin spiraling downwards without an obvious base of support. His fear is necessitated by two main factors: his fear that Bitcoin is in a bubble, and the fact that the FED's tapering of bonds could make investors risk-averse thereby making the price of stocks including Bitcoin crashing.
"The Fed is tapering, and this should create a correction in risk assets, of which bitcoin is a part. The more the Fed tapers, the more volatility we should see in both stocks and bonds — and yes, bitcoin, too," he said in a recent note to Business Insider.
The price of Bitcoin seems to be stabilizing in the market. Bitcoin is currently trading at around $48,000, up around 0.47% on the day and 2.06% in the last 7 days.
DISCLAIMER: None Of The Information You Read On ZyCrypto Should Be Regarded As Investment Advice. Cryptocurrencies Are Highly Volatile, Conduct Your Own Research Before Making Any Investment Decisions.
The original article written by Olivia Brooke and posted on ZyCrypto.com.
Article reposted on Markethive by Jeffrey Sloe
** Get secure funding for business projects in the USA and around the world. Learn more about USA & International Financing at Commercial Funding International. **