Bitcoin Price Strong at 8300 May Be Ready to Bound Higher
Bitcoin Price Strong at $8,300, May Be Ready to Bound Higher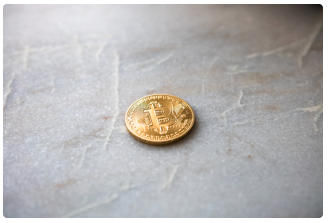 Bitcoin Retakes $8,300
After a precipitous drop to $7,700 this weekend, Bitcoin (BTC) bulls have managed to reclaim some ground on Monday and Tuesday.
While the cryptocurrency market hasn't flipped decidedly bullish yet — BTC remains below some key moving averages and support levels — analysts say that Bitcoin is momentum. In fact, it is up a few percentage points in the past day, having found some support at $8,300.
Despite not showing the qualities of a fully-fledged bullish reversal, analysts say that this recent bounce is a sign of good things to come. Whether or not this materializes in an imminent move to fresh all-time or year-to-date highs remains to be seen, however.
Upward Trend Forming, Analysts Suggest
Macro investor and gold proponent Dan Tapiero recently pointed out that the Bitcoin price chart has printed a massive bull signal. In a tweet, the institutional investor noted that the TD Sequential indicator, which is a time-based technical indicator, has drawn a buy 9 signal. Tapiero noted that the last time that this buy signal was seen was in January 2019, when the cryptocurrency traded at $3,600. What followed, of course, was a massive move to $14,000 over the course of the following months.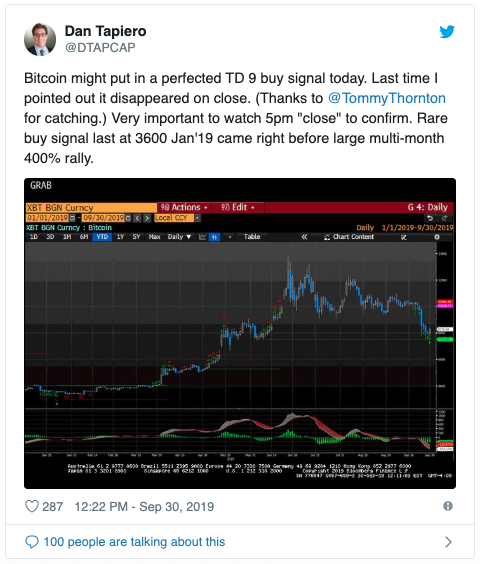 That's not all. The Fisher Transform, a trend indicator, recently saw a bullish crossover on Bitcoin's daily chart, implying that the cryptocurrency may soon be subject to some upward momentum.
And to put a cherry on top of the cryptocurrency cake, Bitcoin is currently trending to retake its 200-day moving average after a week-long hiatus. The 200-day MA is a level which many analysts claim is a sign of if an asset is in a macro bull or bear trend.
Fundamentals Back a Price Recovery
The fundamentals seem to support a price recovery as well. Speaking to The Independent in the week of last week's price decline, eToro analyst Simon Peters remarked that with Bitcoin's hash rate still strong, "and adoption of crypto still moving forward at pace, we could see the price rise back up to $10,000 within the space of the next month."
BitBull Capital CEO Joe DiPasquale has echoed this, arguing that since the fundamentals of the Bitcoin network "remain strong", a move higher — one that could potentially bring Bitcoin back to five digits — could take place in the "coming days".
Original article posted on the EthereumWorldNews.com site, by Nick Chong.
Article re-posted on Markethive by Jeffrey Sloe
Visit MarketHive to learn more: http://markethive.com/jeffreysloe