Bitcoin Transfer Volumes See Massive Uptrend In Institutional Dominance, Signaling Market Breakout
By Dmytro Kharkov – January 30, 2022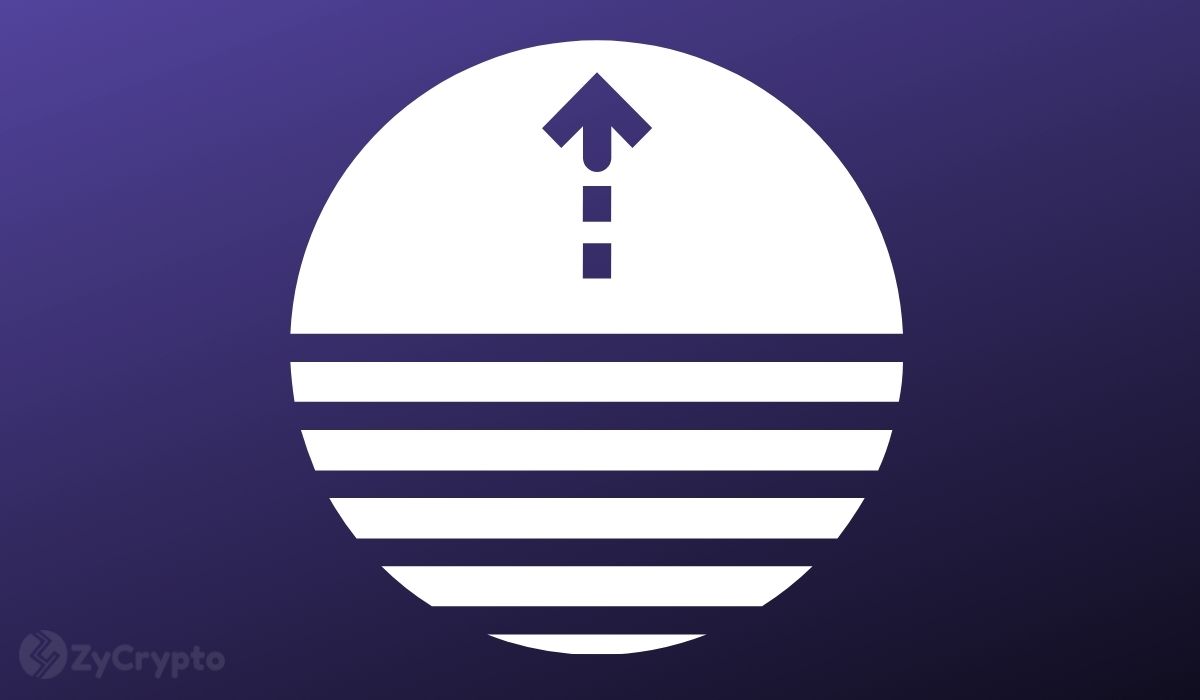 Institutional investors continue demonstrating their dominance in the Bitcoin market.
According to on-chain data provider, Glassnode, 65% of recent transactions' transfer volume in the market exceeds the level of $1 million, implying that institutional investors are mostly responsible for the current changes in the structure of Bitcoin holders and potential price changes in the following weeks.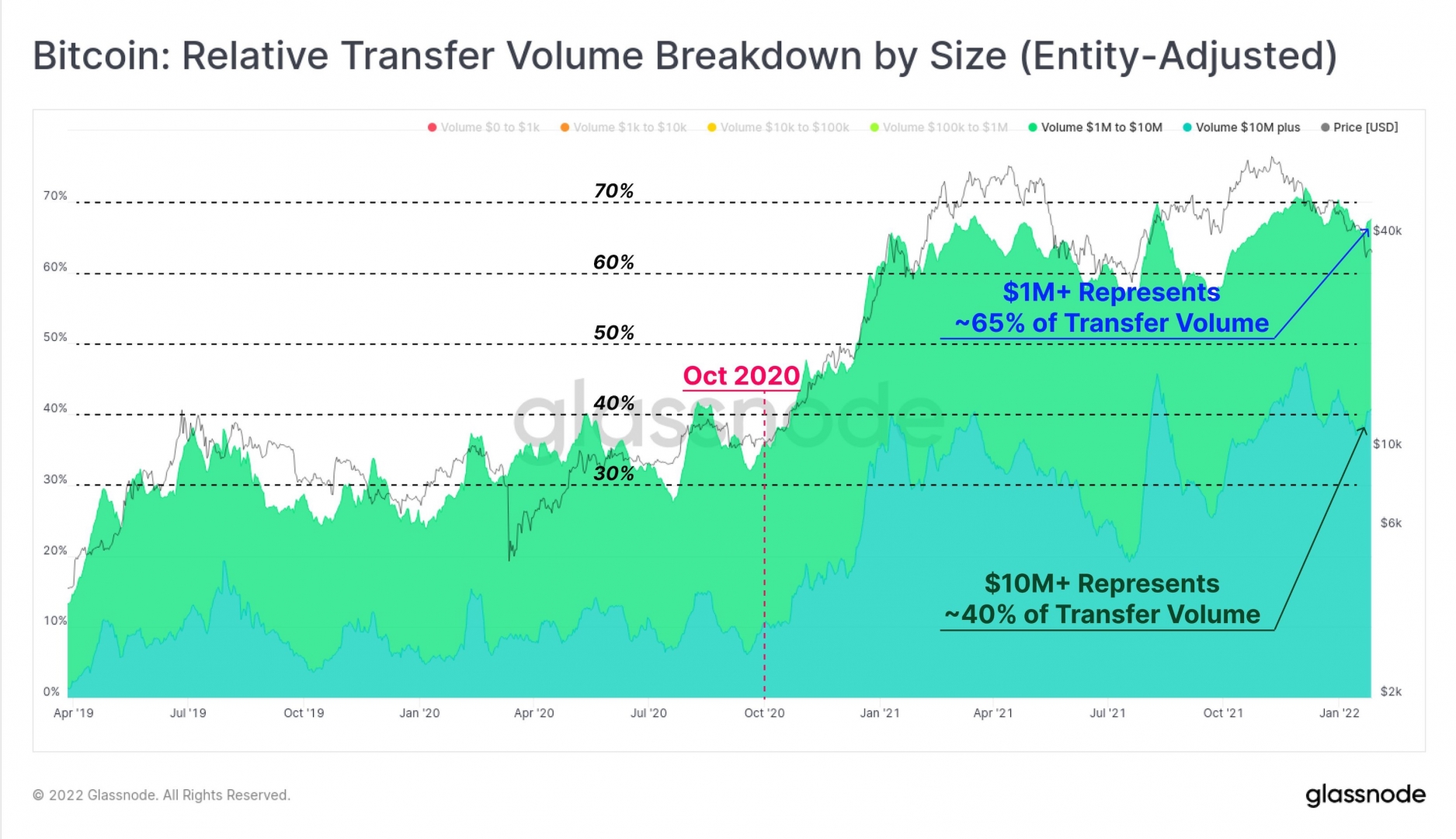 Via Glassnode (Click image for larger view)
The growing institutional dominance in the market was first established in October 2020, when the prices of Bitcoin were still at the level of $10,000 – $11,000. The subsequent rapid Bitcoin price growth during the end of 2020 – 2021 can also be largely attributed to the significant increase in investors' interest and involvement in Bitcoin trading. The new wave of investors' interest may also allude to the potential for cryptocurrency accumulation with the possibility of further Bitcoin growth.
At the same time, numerous other factors, including regulatory restrictions introduced by various governments, may also influence the demand for Bitcoin and other investors' willingness to invest in the main cryptocurrency amid the present correction. Other things being equal, the higher presence of the major institutional investors in the market should contribute to declining Bitcoin volatility with its price changes becoming more consistent with the cryptocurrency's long-term rates of appreciation in terms of fiat currencies.
The most extensive transactions of above $10 million constitute about 40% of the transfer volume in the market, and trends indicating the involvement of large investors are also positive. Thus, the structure of Bitcoin holders and transactions is subject to change with the growing recognition of Bitcoin as one of the major strategic assets by the growing number of investors from different sectors.
If the involvement of strategic investors persists within the following months, the current crypto market correction can be successfully completed. The accumulated reserves by institutional investors, prioritizing long-term investments and planning, may create a basis for even higher rates of crypto industry growth in the future.
However, specific time frames and price changes in the market still remain unclear due to the involvement of various fundamental and regulatory factors. Institutional investors may be sensitive to the monetary policy implemented by the Federal Reserve as it will directly affect their access to liquid funds and the degree of risks acceptance. The rising interest rate may create additional concerns for crypto investors, although their long-term strategy regarding Bitcoin accumulation during market corrections may continue to exist.

Markethive Advertisement
DISCLAIMER: None Of The Information You Read On ZyCrypto Should Be Regarded As Investment Advice. Cryptocurrencies Are Highly Volatile, Conduct Your Own Research Before Making Any Investment Decisions.
The original article written by Dmytro Kharkov and posted on ZyCrypto.com.
Article reposted on Markethive by Jeffrey Sloe
** Loans, secure funding for business projects in the USA and around the world. Learn more about USA & International Financing at Commercial Funding International. **