Bitcoin's Downward Correction
Bitcoin's Downward Correction Below $50,000 Shines Light On This Wild Market Scenario
By Olivia Brooke – August 28, 2021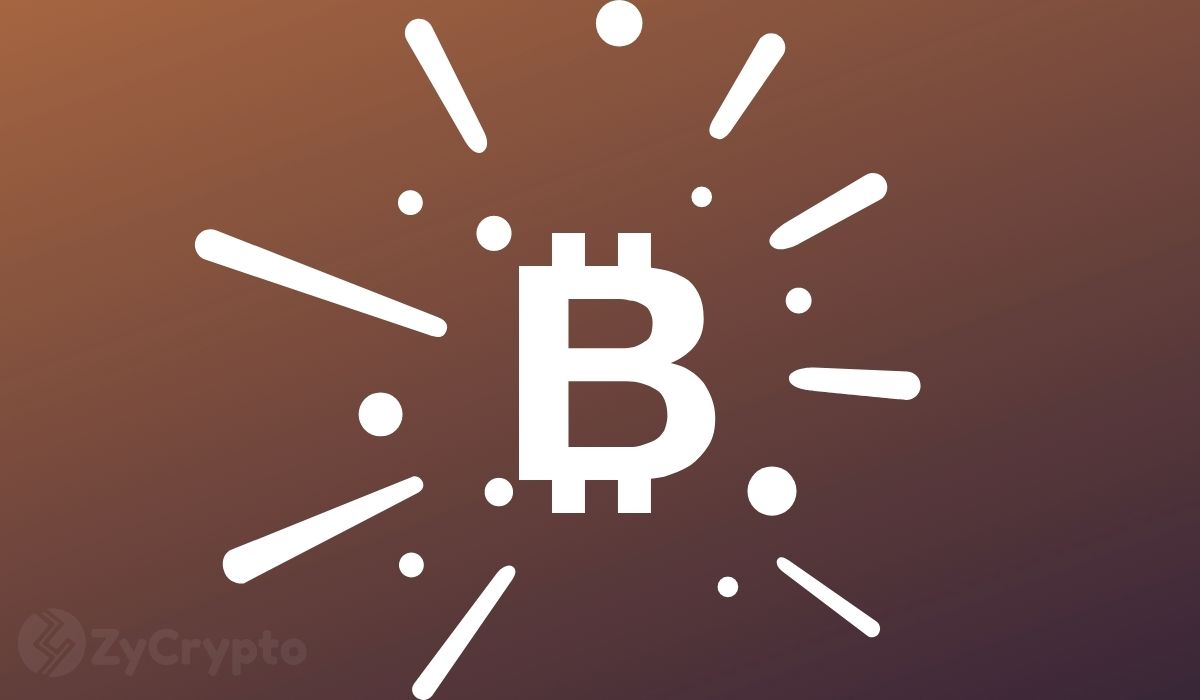 Is Bitcoin's downward correction below $50,000 nothing to worry about?
Bitcoin's Downward Correction Below $50,000 Shines Light On One Intense Metric
The primary digital currency Bitcoin has stalled since hitting $50,000 five days ago. Market players were anticipating the breakout to $50,000 and although it was attained, Bitcoin lost momentum shortly after.
Bitcoin fails to sustain gains at $50,000
As of publication, Bitcoin has sustained a loss estimated at 2.7%, as prices are down to $48,499. The cryptocurrency Twitter community has since been expressing their objective thoughts on where they think the market is headed.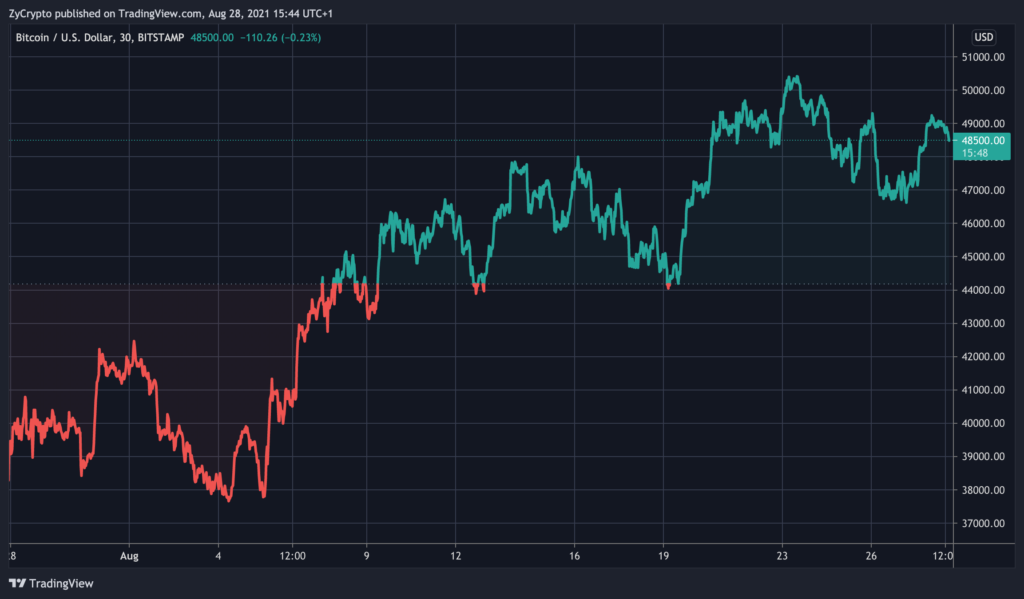 BTCUSD Chart By TradingView(Click image for larger view)
So far, the sentiments have been mixed, as some analysts are convinced the market could be entering a bearish state, as others are equally unfazed, and still reckon that an upward correction is in sight.
Recall that Bitcoin investor and critic "CrypoWhale," had put out a series of tweets asserting that Bitcoin's rally to $50,000 was only temporary as the rise would turn out to be a "dead cat bounce."
Similarly, financial analyst John Bollinger has urged Bitcoin holders to be on alert, and take profits ahead of time, and additionally advised aggressive traders to put out some shorts.
Does the dip below $50,000 hint at an incoming bear market?
Despite the above analysts expressing their worries, some of their counterparts are confident the green light will outshine the red.
Popular Economist and Technical analyst Michaël Van De Poppe reminds investors that the dip does not signify a bear market.
"It's obviously not a bear market, but the overall consensus is that emotions can take over.
Especially, if Bitcoin corrects some more towards $44K or potentially $42K, the topic of 'long bear cycle' will start to take over.
Once that's the central topic -> bottom is near."
Another widely shared sentiment as voiced by Analyst Adrian Zduńczyk is that the correction is absolutely normal, but FUD is increasing due to Bitcoin's strong recovery patterns in the past months.
"This correction from shooting straight up to $50k is logical and healthy. Only problem is we been spoiled by such a strong recovery that now people expect only up. Some of y'all forgot this is how we shake the weak hands."
Lastly, BitcoinMagazine author Dylan LeClair insists that the rally is not a dead cat bounce but is instead the start of another explosive bull run, and has outlined a list of fundamental factors to back up his claims.
"The market looks to be in the disbelief phase.
Funding is moderately positive, but in no way is there as many over-leveraged traders/positions as there were the first time BTC hit 50k.
Spot BTC accumulation is driving this rally."
He adds that supply held by long-term holders hitting an all-time high, amongst many other factors, are solid reasons why the market is strong enough to recover and sustain gains in the long term.

Advertisement
DISCLAIMER: None Of The Information You Read On ZyCrypto Should Be Regarded As Investment Advice. Cryptocurrencies Are Highly Volatile, Conduct Your Own Research Before Making Any Investment Decisions.
The original article written by Olivia Brooke and posted on ZyCrypto.com.
Article reposted on Markethive by Jeffrey Sloe