Blockstream Bitcoin mining facility
Jack Dorsey's Square Inc. to invest $5M in Blockstream Bitcoin mining facility
Blockstream is a leading blockchain development company founded by Adam Back in 2014.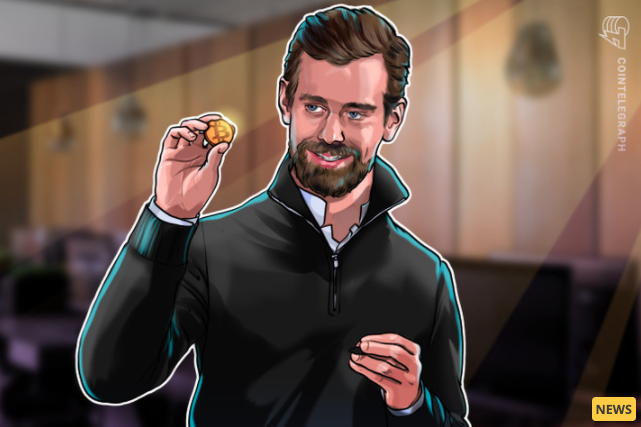 Image courtesy of CoinTelegraph

JUNE 05, 2021
Square Inc., a crypto-friendly mobile payments company, is planning to invest $5 million in a solar-powered Bitcoin (BTC) mining facility for Blockstream Mining, offering further insight into Jack Dorsey's continued support for blockchain infrastructure.
Chris Cook, Blockstream's chief information officer, announced the collaborative partnership on Saturday, where he outlined plans to build the open-sourced mining facility at one of Blockstream's United States operations.
"Together, we plan to provide public transparency by sharing the project economics and knowledge we've gained from building a Bitcoin mine powered by renewable energy," he said, adding:
"Ultimately, we hope to demonstrate how bitcoin mining in conjunction with renewable energy can help drive the clean energy transition."
In addition to providing regular reports on the status of the project, the new initiative will also feature a so-called public performance dashboard, where anyone can pull real-time metrics of the mining facility.
Bitcoin mining has been the subject of extreme media scrutiny after Tesla CEO Elon Musk decided to stop accepting BTC payments for Tesla cars, citing grave environmental concerns.
MicroStrategy's Michael Saylor brokered a truce between Musk and the Bitcoin mining community last month by bringing both sides to the table for high-level talks. The industry-led Bitcoin Mining Council emerged out of the meeting, with miners vowing to accelerate sustainability initiatives.
As for Square Inc. the Jack Dorsey-led company has been ramping up efforts to boost adoption of Bitcoin and cryptocurrencies. Cointelegraph reported Friday that Dorsey is strongly considering developing a Bitcoin hardware wallet in an effort to bring self-custody and financial inclusion to the masses.
"If we do it, we would build it entirely in the open, from software to hardware design, and in collaboration with the community," he said in a Twitter post.


Markethive Advertisement
Original article posted on the CoinTelegraph.com site, by Sam Bourgi.
Article re-posted on Markethive by Jeffrey Sloe