These Metrics Show Next Pathway For Bitcoin
These Metrics Show Next Pathway For Bitcoin Following Whale Movements
By Olivia Brooke – March 15, 2021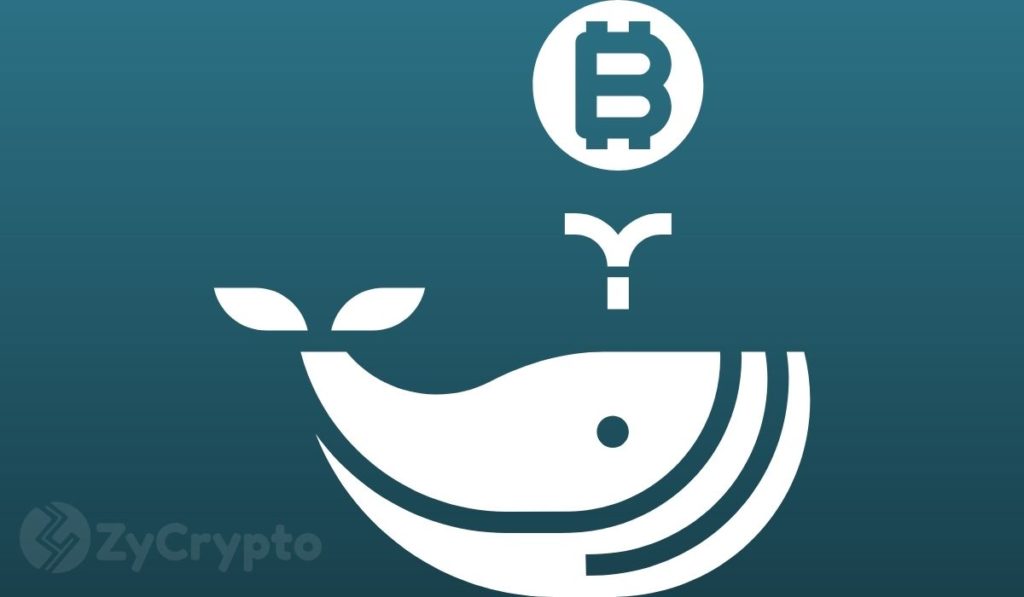 The journey to $100,000 is certainly going to be noteworthy for the Bitcoin ecosystem. With every resistance breakout, market activities reinforce top players are largely bullish on Bitcoin.
While the market awaits either of the two: a downward correction to restart a rally or a continuous upward acceleration, some key metrics are mirroring the potential pathway that Bitcoin could take from here on out.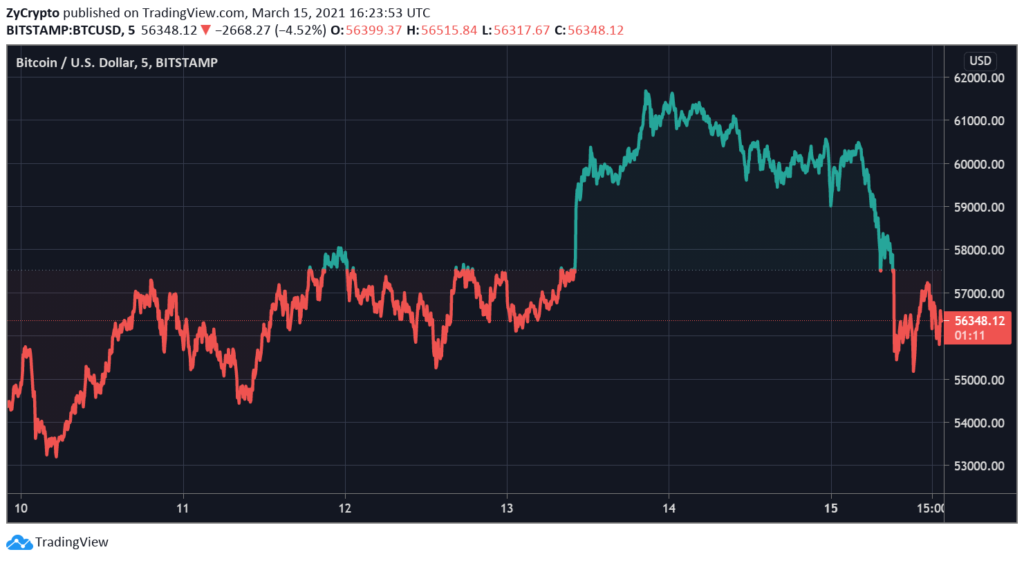 BTCUSD Chart By TradingView (Click image for larger view)
To reiterate why this is crucial, Bitcoin recently rallied above $60,000. A new record high of $61,683 was witnessed in the market. The metrics below reemphasize that the bull run has only just begun.
Whale Movements act as "Buy the Dip" Indicator
In the chart below, on-chain metrics analyst Ki Young Ju points out the pattern in which whales take charge of the market and rake in profit.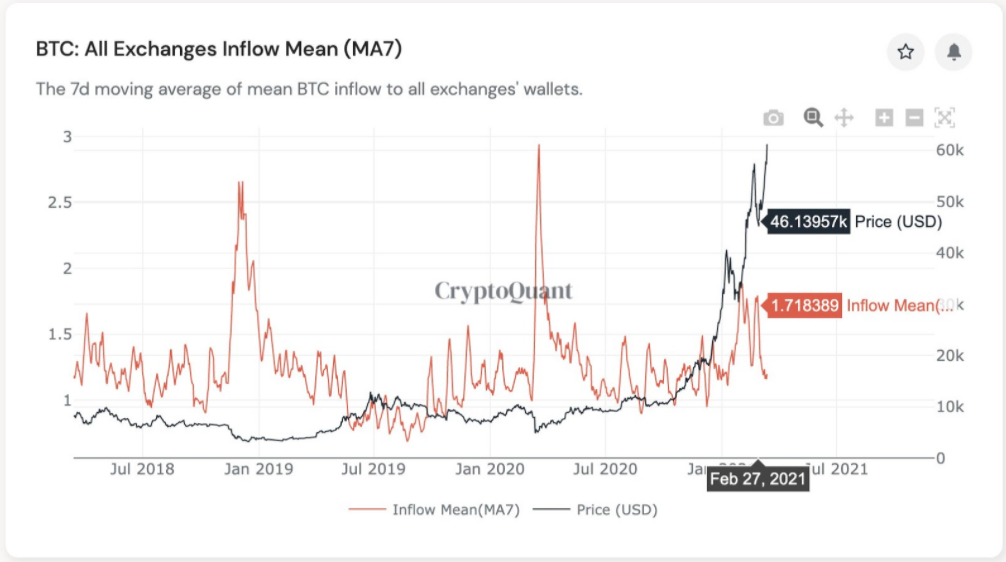 (Click image for larger view)
"This time, again, this indicator helped me to catch the local bottoms(see 34k, 46k). In the macro view, whale deposits are a bullish signal as whales tend to realize profits when retail investors are active in the market." He asserts.
While this might seem like a downward correction is close, it is the exact opposite. There's been a pause in the inflow of funds from whales to exchanges, which in turn means that the rapid price pump may extend for a decent period of time. That is of course until a reverse movement is made by Bitcoin whales in the near term.
Net-Unrealized Profit and Loss
The (NUPL) indicator, which is used to spot the difference between unrealized profit and loss, to determine whether the network is currently at a state of profit or loss, is according to Glassnode suggesting that despite the market cap rising at a slow pace, funds are still flowing in at a high rate.
"A Bitcoin price increase while NUPL remains stable is healthy.

Indicates that the market cap is not rising at an excessively faster rate than profit taking and new capital inflows. Not the top, we haven't even crossed .75 into the greed/euphoria zone." Asserts Rafael Schultze-Kraft.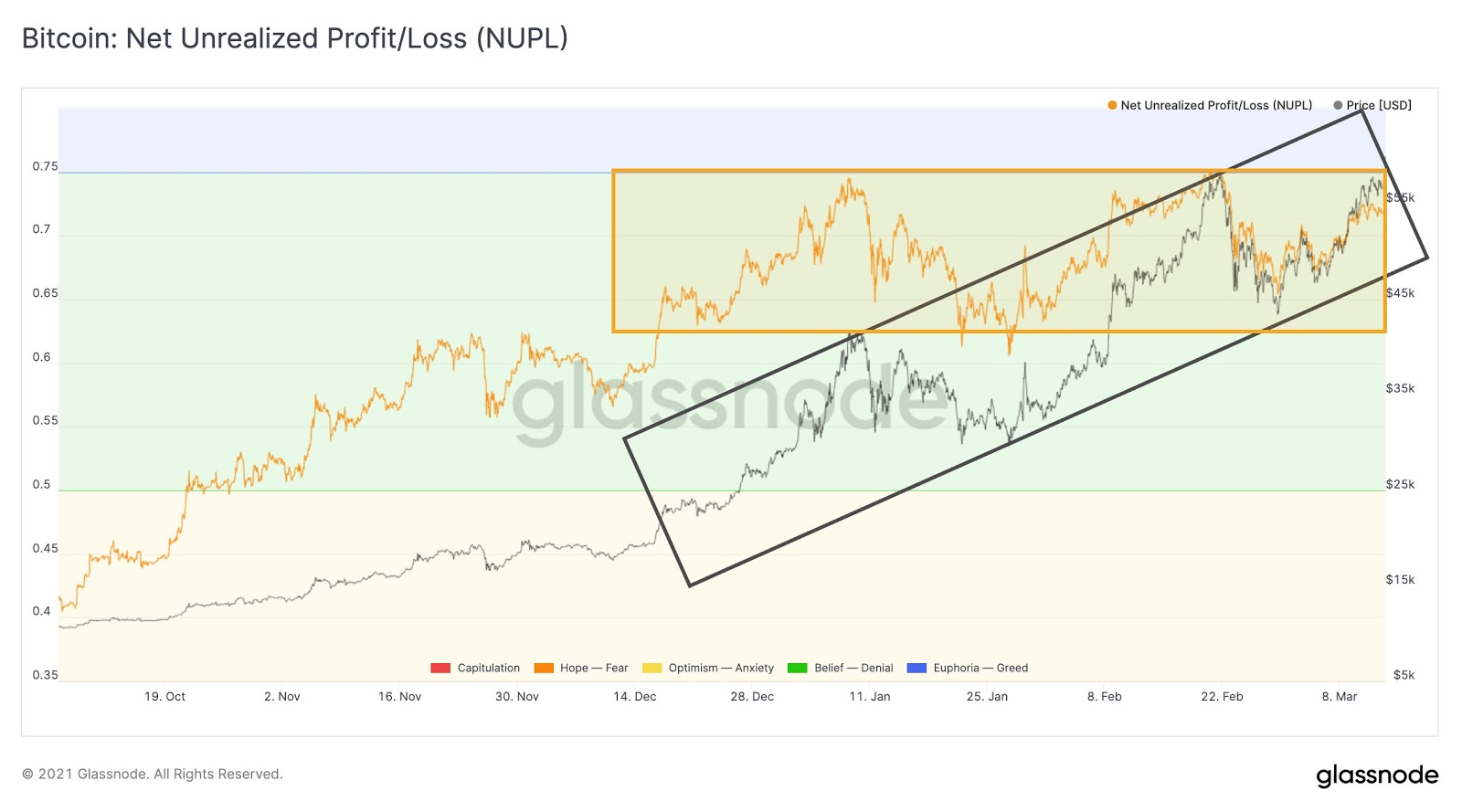 (Click image for larger view)
Locked in Supply indicates newbies are here for the long term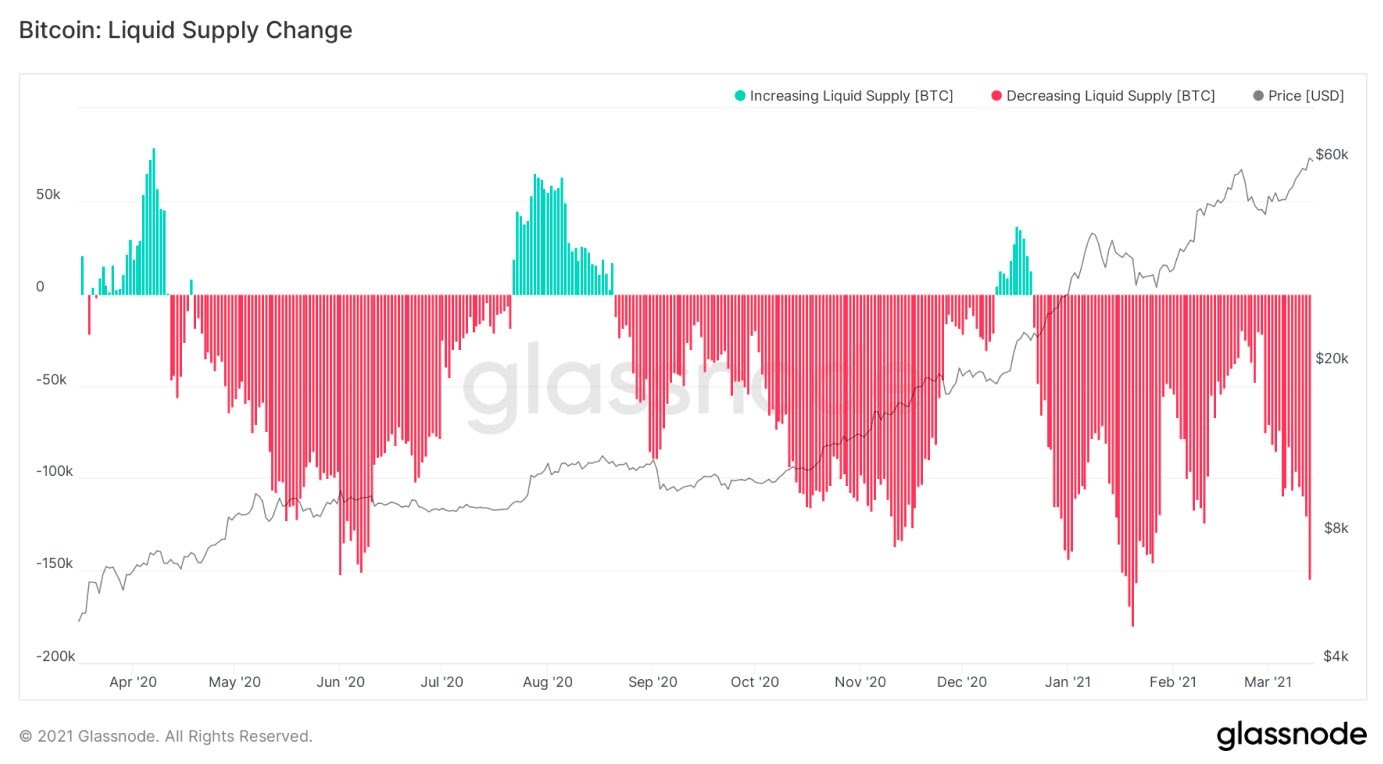 (Click image for larger view)
Another important metric to pay attention to is the locked-in supply as reflected in the chart above. On-chain observes recently noted the second largest daily bitcoin supply lockup in over 3 years.
This is yet another bullish indicator for the market. Clearly, most newcomers are accumulating with a mindset to hold for as long as is possible. As this number increases, the odds are stacked up against retail traders who fall into the minority group.

Advertisement
DISCLAIMER
The views expressed in the article are wholly those of the author and do not represent those of, nor should they be attributed to, ZyCrypto. This article is not meant to give financial advice. Please carry out your own research before investing in any of the various cryptocurrencies available.
The original article written by Olivia Brooke and posted on ZyCrypto.com.
Article reposted on Markethive by Jeffrey Sloe