Bitcoin Gears Up For An Explosive Q4 As BTC Tops 5-Month High To Smash $55,000
By Olivia Brooke – October 6, 2021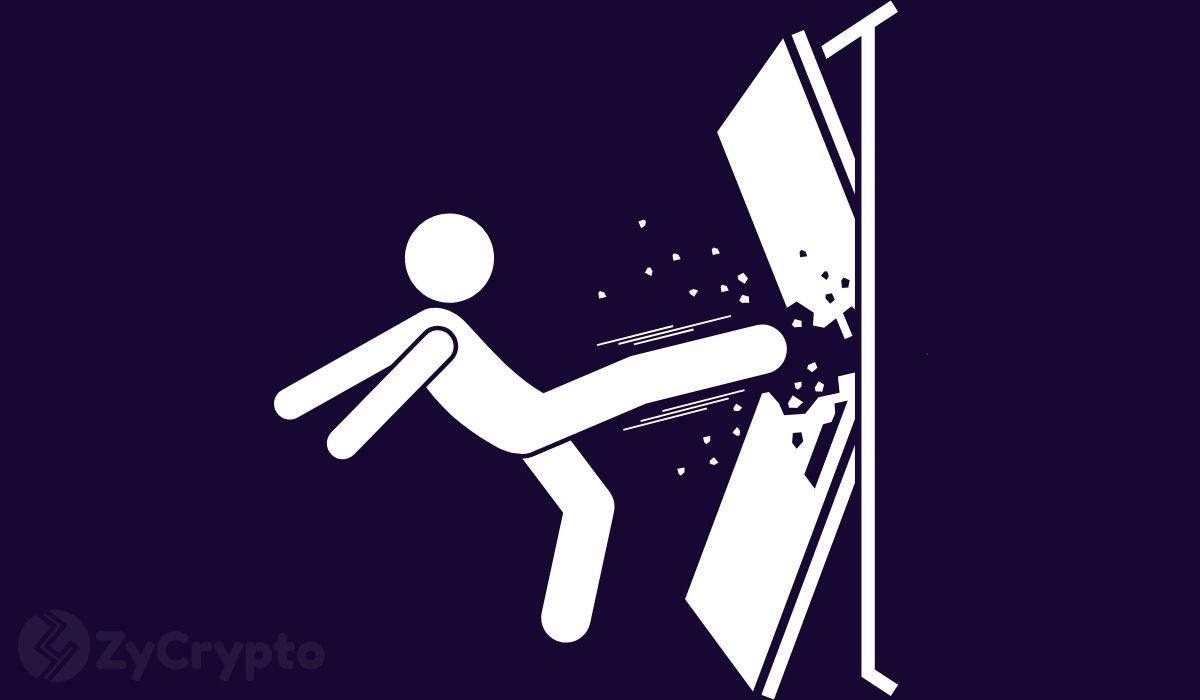 Bitcoin has finally done it. After struggling to remain stable for the most part of September, Bitcoin has finally smashed through the $55,000 price level and the market is as excited as it is bullish for what is to come. Although Bitcoin is now trading at $54,576, the asset hit a high of $55,172 earlier today.
The price breakout was imminent when Bitcoin's meteoric upward correction kicked off at the start of October. The bulls had already begun recovery in late September, and with the new month came strongly built momentum that ushered prices to their new monthly high.
Recall that Bitcoin hit a daily high of $49,130 on October 3rd, in order to secure a breakout above $50,000. After successfully holding the red demand area, and having rebounding to the top of the pattern in the chart below, Bitcoin needed to break out from its Macro Flagging Structure as seen in the image below.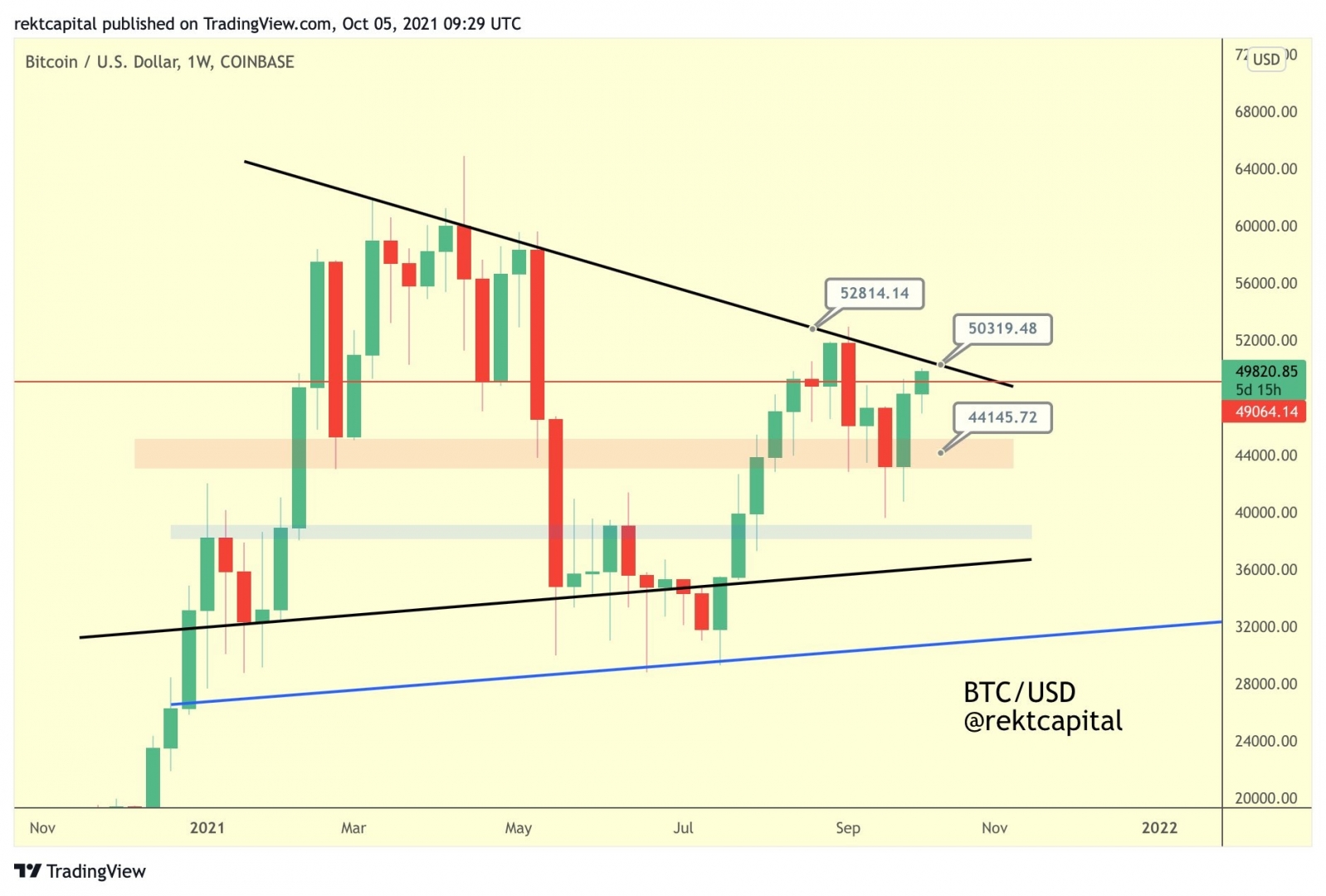 (Click image for larger view)
The breakout happened a while later, creating an upside for Bitcoin's $50,000 breakout, as observed by analyst Rekt Capital. The Bitcoin market has recorded a strong price jump this week after breaking out of the $40,931 consolidation range. With the swift recovery in motion, the market is seeing more renewed optimism for the last quarter.
Meanwhile, new on-chain data shows that large traction sizes of over $10 million have continued to dominate the market. Entity-adjusted tradition volume has now gone on hot hit a $23.6 billion and $16.8 billion daily peaks. As Glassnode observed, this trend pattern of large transactions dominating the market suggests that Bitcoin is maturing as a macro scale asset with rising interest from leading institutions, trading platforms, and multiple high net worth individuals as we've seen recently.
Another important point to keep in mind is that with old coin dominance sitting at a multi-year low, two factors are most likely in play. Per Glassnode's assertion;
"Old Hands have strong conviction and are not spending at current prices. Young coin dominance is at multi-year highs which indicates the same liquid supply is transacting and likely being absorbed by new buyers."
Yet another bullish event to note, is the fact that Bitcoin's long-term holders have also reportedly added 2.35 million Bitcoins to their holdings since supply bottomed in March. During that time only about 180,000 Bitcoins were mined, which in turn means that long-term holders have held 13 times more Bitcoin than the number of Bitcoins that were minted over the last 7 months.
DISCLAIMER: None Of The Information You Read On ZyCrypto Should Be Regarded As Investment Advice. Cryptocurrencies Are Highly Volatile, Conduct Your Own Research Before Making Any Investment Decisions.
The original article written by Olivia Brooke and posted on ZyCrypto.com.
Article reposted on Markethive by Jeffrey Sloe