A Review of BTCGOSU — Reviewer of Crypto Casinos
A Review of BTCGOSU — Reviewer of Crypto Casinos
By a Guest Author – February 21, 2021 in Company News Reading Time: 4min read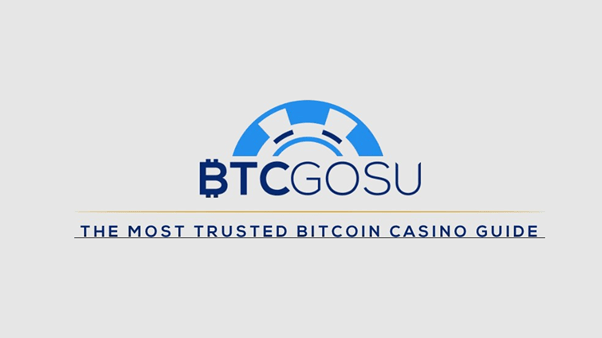 Gambling is one of the oldest pastimes that has evolved along with mankind. As humans continue to crave for the risk-reward rush, the simple guessing game that gambling was, is now technology-heavy. Offline gambling is now mostly confined to casinos at popular tourist destinations as more people flock to online casinos and gambling platforms that are dime-a-dozen.
The evergreen demand for gambling opportunities means companies offering products and services in this multi-billion-dollar industry continue to innovate by adopting the latest technologies. The introduction of Bitcoin over a decade ago and the adoption of cryptocurrency's underlying blockchain technology in the gambling industry are milestone achievements that brought about a drastic change in how majority of enthusiasts gamble online. However, like all industries, there are bad apples in the online gambling sector too, making it particularly important to find the right platform where one can place bets and maybe even win a fortune.
BTCGOSU is a comprehensive Bitcoin Casino Guide that offers users independent assessment and reviews of crypto casino platforms, gambling games, ongoing promotional campaigns, along with the latest news updates and provably fair verifier tools. Created by a well-known BitcoinTalk.org user, BTCGOSU takes pride in being an unbiased and objective platform that puts the interests of the cryptocurrency gambling community on top of everything else.
The people behind BTCGOSU bring in over a decade of experience in the sector to act as the ideal watchdogs against fraudulent crypto gambling practices in the industry. In their words, "Rest assured we will never promote shady gambling website, and should any casino listed on BTCGOSU take the wrong route, we will be the first ones to fight for your right while of course stop promoting them."
BTCGOSU derives its name from the Korean word "GOSU" commonly used in the context of e-gaming, which refers to veteran gamers. In essence, the people behind it as well as a significant portion of their userbase. For new gamers, it is a treasure trove with in-depth details of platforms and games that known to be fair and trustworthy.
Casino Reviews
The BTCGOSU team reviews hundreds of crypto casino platforms in various categories. The platforms are listed based on the features and ideal target audience. They are classified as
Anonymous Bitcoin Casinos
High Roller Bitcoin Casinos
Mobile Bitcoin Casinos
Provably Fair Casinos
Additionally, BTCGOSU also maintains a list of blacklisted casino platforms that are found to have indulged in fraudulent and unfair practices.
Bonuses
The online cryptocurrency casino market is crowded, and each platform wants to capture a bigger share than its neighbor. In order to do that, each casino runs its own promotional campaigns, predominantly comprised of various bonuses, followed by affiliate marketing and more.
BTCGOSU has turned itself into a one-stop spot for users to identify trusted platforms and all the different bonuses and other benefits offered by them. The various bonuses listed on the website include:
Cashback Bonus
Deposit Bonus
Exclusive Bonus
Free Spins
No Deposit Bonus
Referral Bonus
VIP Bonus
Welcome Bonus
A Long List of Games
BTCGOSU features an exhaustive list of popular online gambling games, offered on each of the platforms reviewed and published on the platform. Among this list includes numerous game titles across over 20 different game types like Baccarat, Bingo, Blackjack, Craps, Crash Games, Dice, HiLo Game, Keno, Live Dealer Games, Lottery, Minesweeper, Plinko, Poker, Roulette, Rummy, Scratch Cards, Sic Bo, Slots, Sports Betting, Table Games and Video Poker.
Apart from the game listing, BTCGOSU also provides a detailed review of gambling titles created by some of the leading developers, which are widely available on online casino and gambling platforms across the world.
Provably Fair Verifier
A very important tool in BTCGOSU's arsenal, the Provably Fair Script Verifier is the biggest third-party utility in the market. Using it, players can verify the legitimacy of the bets placed on any of the supported platforms. Currently, BTCGOSU's Provably Fair Script Verifier supports 27 casinos with 51 games and to verify the outcome of any bet, users will have to just enter the server seed, client seed and nonce into the tool.
Even though BTCGOSU doubles up as an affiliate website, it is transparent about the arrangement and also its commitment to safeguarding the community's interests. The platform works only with reputable casinos and is prepared to take appropriate actions in case of any questionable activities by any of these casinos. Taking it a step further, it also offers has a Dispute Resolution and Mediation service that gives a voice to affected players who have failed to receive a satisfactory response from the casino operator. Furthermore, BTCGOSU also has a Deposit Guarantee option for those signing up on any online casino using affiliate links featured on the platform, offering them coverage of $500 in case of any disputes.
Overall, BTCGOSU strikes a fine balance between monetization and fair reviews as it serves as an industry watchdog that keeps most of the crypto casinos in line while keeping its community engaged with lots of giveaways, events, challenges and competitions. Meanwhile, people can stay up to date by checking the blog and joining the Telegram group.

Markethive Advertisement
The original article was written by a Guest Author and posted on NewsBTC.com.
Article reposted on Markethive by Jeffrey Sloe