BTC's Market Dominance Slips
Bitcoin Fast Losing Its First-Mover Advantage As BTC's Market Dominance Slips Below 40%
By Aliyu Pokima – January 1, 2022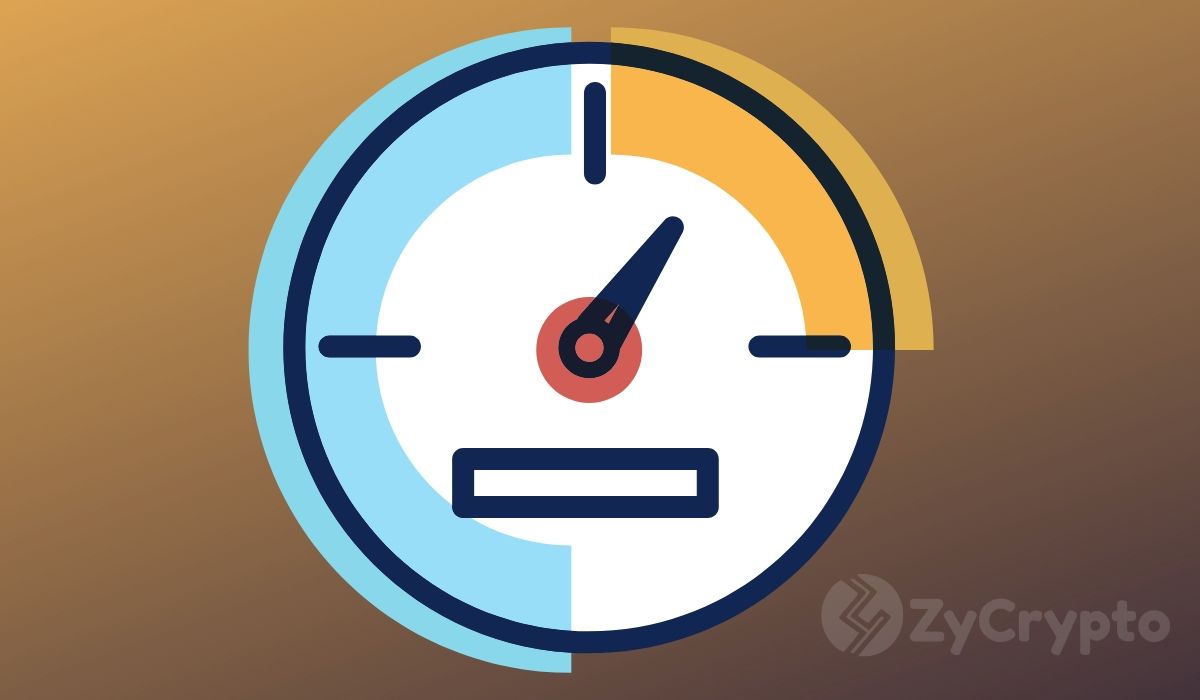 Bitcoin's dominance drops below 38% for the first time since 2018.
Pundits speculate that this could be the beginning of the dominating market for altcoins.
As Bitcoin falls, other projects are eager to gobble up the asset's share.
Bitcoin's market cap dominance is going through a year-long downtrend. The last time the asset experienced these lows in market share was way back in 2018.
Is Bitcoin Losing Its Top Position?
Bitcoin's market dominance fell to a three-year low of 37.98%, according to data from CoinGecko. The decline raises concern that the largest crypto asset is fast losing its strong grip over the ecosystem.
The percentage represents the ratio of Bitcoin's market cap to that of the entire crypto market. The asset's dominance has been on a downward trend this year, hovering around 40% in May and September, even though it started the year with a market dominance of over 50%.
Peter Schiff, a well-known financial commentator, and stockbroker suggested that the vast options in terms of cryptos are beginning to create a more competitive market for Bitcoin.
"With over 16,000 alternative cryptos to choose from, Bitcoin's market dominance is now below 40% for the first time since June of 2018. With an unlimited supply of easily created cryptos with virtually identical properties, #Bitcoin is losing its first-mover competitive advantage," tweeted Schiff.
ZyCrypto report in early December may infer that we may be on the brink of an altcoin-dominated market. Since 2014, altcoin market dominance has tripled, from about 21% to nearly 60% today.
A crypto analyst going by the pseudonym Altcoin Sherpa on Twitter expressed that the dominance had already taken off, suggesting that altcoins had been dominating the market since the beginning of 2021.
Institutional sentiment may be instrumental in providing a bottom for Bitcoin's market dominance as certain institutional investors look to it to replace gold as an inflationary hedge. The trend has, however, continued to spark discussions over the possibility of a "flippening."
Is A Flippening In The Cards?
While there is no certain answer to this question, with time, the possibility keeps increasing. As Bitcoin continues to slip in dominance, others are rising.
The closest in dominance is Ethereum, which, unlike Bitcoin, has doubled down on its market dominance, pushing from 10% this time last year to over 20% currently. Ether isn't the only token showing this growth. According to Messari, Binance Coin (BNB) has shown a near 500% growth to 3.98% today, while Tether USD follows closely at 3.49%, with almost 20% growth since last year.
The unique use cases and the sheer volume of newer cryptocurrencies coming into the market may likely see Bitcoin's dominance reduced, if not displaced. While altcoins like Ethereum and Binance Coin look like the frontrunners to displace Bitcoin, stablecoins like Tether USDT should not be counted out of the race as they serve as a bridge between cryptos.
DISCLAIMER: None Of The Information You Read On ZyCrypto Should Be Regarded As Investment Advice. Cryptocurrencies Are Highly Volatile, Conduct Your Own Research Before Making Any Investment Decisions.
The original article written by Aliyu Pokima and posted on ZyCrypto.com.
Article reposted on Markethive by Jeffrey Sloe
** Loans, secure funding for business projects in the USA and around the world. Learn more about USA & International Financing at Commercial Funding International. **