Buy A Pre-Owned Tesla With doge
You Can Now Buy A Pre-Owned Tesla With Dogecoin (DOGE)
By Brenda Ngari – August 16, 2021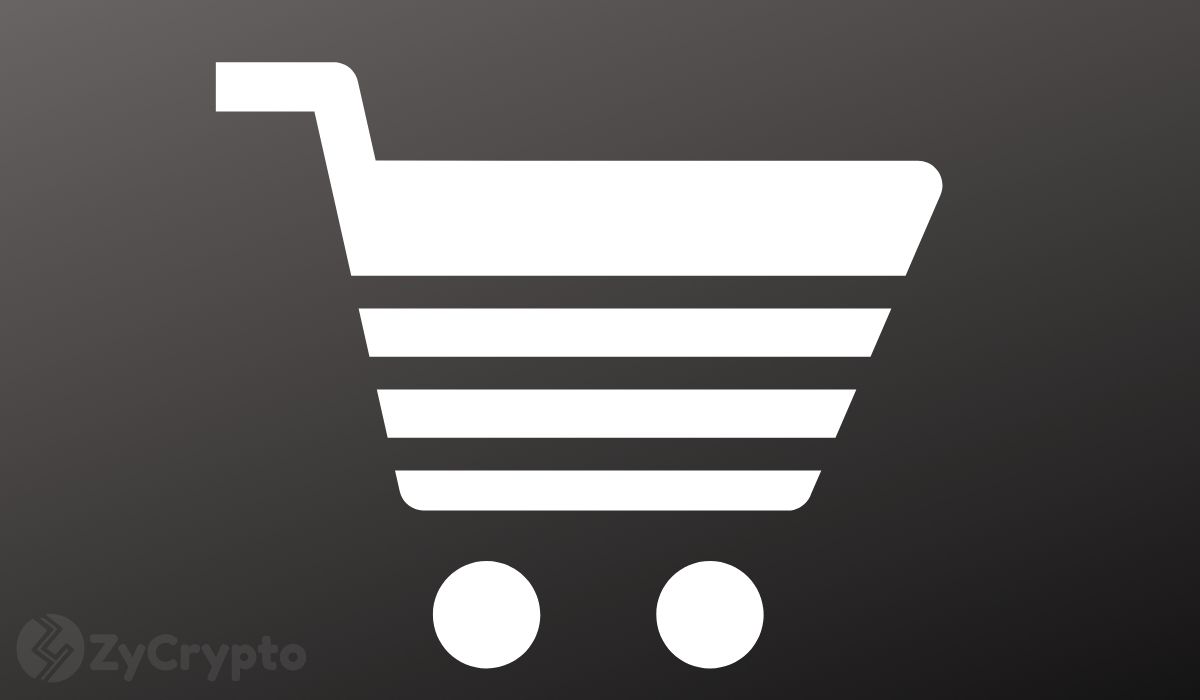 Tesla has not yet added Dogecoin as a payment option for its electric vehicles but a software company specialized in blockchain-based solutions has found a way to make this dream somewhat a reality for the avid fans of the dog-inspired token.
Bots Inc announced Monday that customers can purchase pre-owned Tesla cars from local car dealerships using Dogecoin (DOGE) and other cryptocurrencies. Bots will be providing DOGE merchant processing services to used Tesla dealers and individuals first.
Elon Musk's Tesla started accepting bitcoin payments in February after splurging a stunning $1.5 billion into the world's largest cryptocurrency. Musk, however, broke the hearts of most BTC investors after halting payments in the asset on account of bitcoin's huge carbon footprint. At the time, there was widespread speculation on whether the car manufacturer would start accepting Dogecoin. This has not happened yet.
Dogecoin is a cryptocurrency that was created as a mere joke in 2013. It has exploded into the limelight this year as the coin's value skyrocketed with big-name investors and companies putting their weight behind it. Elon Musk is undoubtedly the greatest Dogecoin proponent. Besides promising to literally take a DOGE to the moon, the billionaire also hinted that SpaceX would be accepting Dogecoin as payment to launch a lunar mission in the coming year.
A multitude of Musk's fans has applauded his massive support for Dogecoin as retail traders jump on the bandwagon with hopes that Musk will continue boosting its price with his often silly tweets.
He recently backed Mark Cuban's claim that dogecoin is the strongest crypto as a medium of exchange, beating bitcoin, ethereum, Cardano, and other crypto contemporaries. The Shark Tank star, however, raised a few eyebrows after disclosing on Twitter that he personally holds a minuscule $494 worth of DOGE.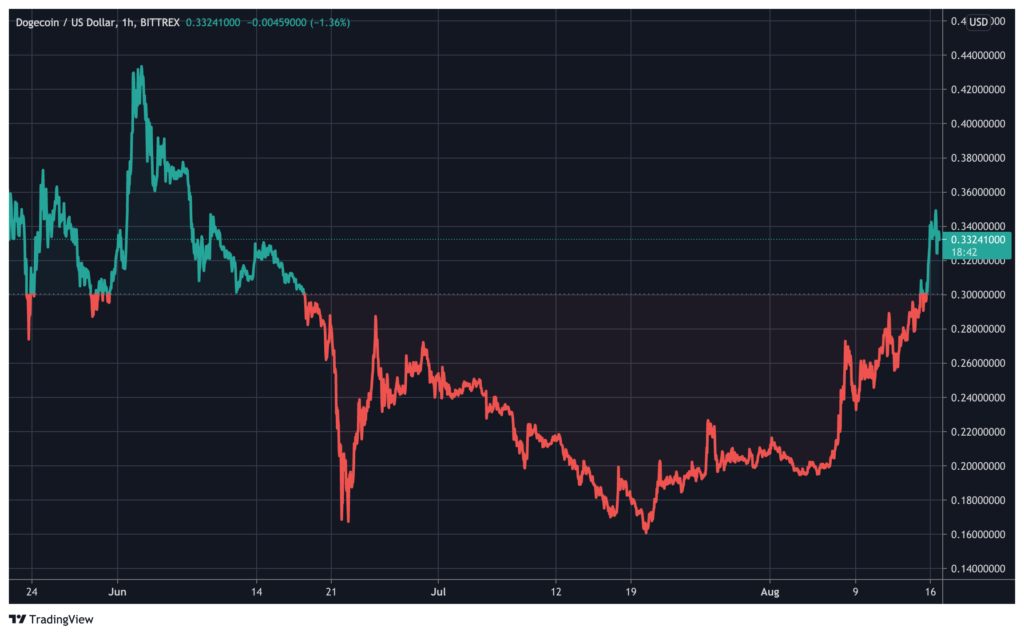 DOGEUSD Chart by TradingView(Click image for larger view)
Though Dogecoin crashed harder than most cryptocurrencies when the overall market tanked earlier in May, it has recently staged an impressive recovery — soaring even faster than other top coins. At a price of $0.335 per coin, Dogecoin has fetched 10.82 percent over the past 24 hours.
Nonetheless, the meme token is still well below its record high of $0.731578 posted in early May.

Advertisement
DISCLAIMER: None Of The Information You Read On ZyCrypto Should Be Regarded As Investment Advice. Cryptocurrencies Are Highly Volatile, Conduct Your Own Research Before Making Any Investment Decisions.
The original article written by Brenda Ngari and posted on ZyCrypto.com.
Article reposted on Markethive by Jeffrey Sloe