California Man Charged With Stealing Cryptos Through SIM Swapping
California Man Charged With Stealing Cryptos Through SIM Swapping
By RTTNews Staff Writer | Published: 6/11/2020 10:19 AM ET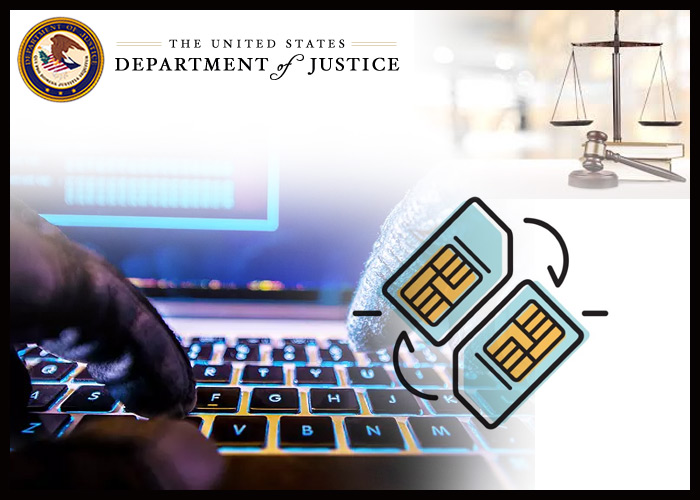 A California man was charged in the Eastern District of Louisiana for his role in SIM-Swap scam that targeted at least 20 people, including a New Orleans physician, according to a statement by the U.S. Department of Justice (DoJ).
20-year-old Richard Yuan Li was indicted with one count Bill of Information with conspiracy to commit wire fraud. U. S. Attorney Peter Strasser reiterated that a Bill of Information is merely a charge and that the guilt of the defendant must be proven beyond a reasonable doubt.
Bill of Information details a SIM Swap scam as a cellular phone account takeover fraud that results in the routing of a victim's incoming calls and text messages to a different phone to obtain access to a victim's various personal accounts, including email accounts, bank accounts, and cryptocurrency accounts, as well as any other accounts that use two-factor authentication..
According to the charges, Li and his co-conspirators is charged of arranging for victims' telephone numbers to be swapped to SIM cards contained in cellular phones in their possession.
Later, LI and his co-conspirators gained access to victim's email accounts and cryptocurrency accounts with several crypto-exchanges as a result of the SIM Swap and stole a significant portion of the victim's cryptocurrency.
LI and his co-conspirators also contacted the victims and demanded victims to pay a ransom in exchange for releasing some or all of the personal information and cryptocurrency back to victims. In the case of the physician, they asked him to pay 100 Bitcoin to prevent the pictures stored in his Gmail account from being released and the contents from his various cryptocurrency accounts from being taken.
In total, LI is charged of participating in unauthorized SIM Swaps with his co-conspirators that targeted at least twenty victims between October 11, 2018 and December 6, 2018.
"SIM swapping" or "SIM hijacking" can be done with little more than a persuasive plea for assistance, a willing telecommunications carrier representative, and an electronic impersonation of the victim.
If convicted, Li faces a maximum sentence of five years in prison, a fine of up to $250,000, up to three years of supervised release after imprisonment, and a mandatory $100 special assessment per count.
According to a report on krebsonsecurity.com, the U.S. State of California is said to be the hub of unauthorized "SIM swaps." The report says kids aged particularly between 19 and 22 are found to be stealing millions of dollars in cryptocurrencies.
SIM swapping attacks primarily target individuals who are visibly active in the cryptocurrency space, such as people working at cryptocurrency-focused companies, speakers at public conferences on blockchain and cryptocurrency technologies, and those openly talk on their crypto investments on social media.
For comments and feedback contact: editorial@rttnews.com

Markethive Advertisement
Article written by an RTT News Staff Writer, and posted on the RTT News.com website.
Article reposted on Markethive by Jeffrey Sloe
Visit MarketHive to learn more: http://markethive.com/jeffreysloe