Flash Crash Sends Cardano (ADA) Barreling Downwards To A $2 Retest
By Best Owie– September 7, 2021 in ADA Reading Time: 2 min read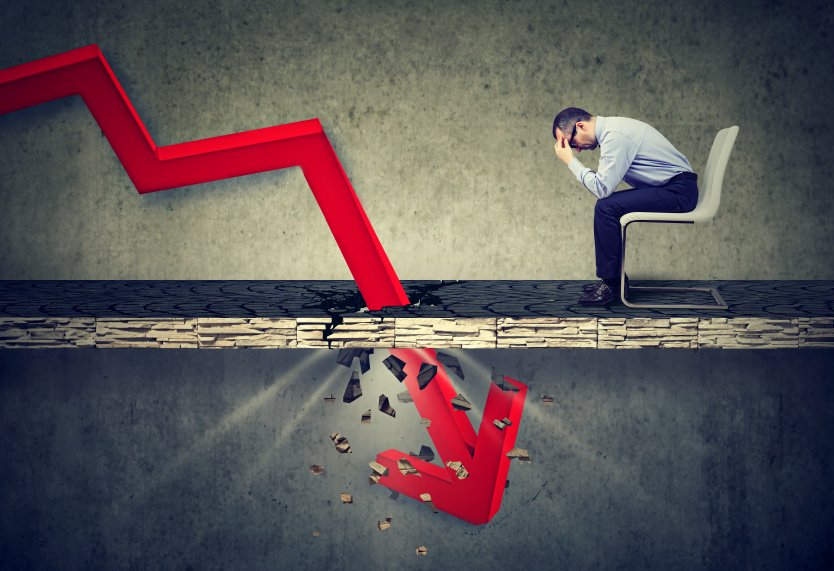 Cardano (ADA) has not been left out of the massive flash crash that just occurred throughout the market. What seemed to be a good day for bitcoin as El Salvador's "Bitcoin Day" began has now turned to nothing short of a nightmarish market opening. The crash saw bitcoin drop $6K in only a matter of hours. While the general altcoin markets have recorded crashes as high as over 20% in the same timeframe.
With altcoins following bitcoin closely, the price of the ADA shows similar movement patterns to BTC following the flash crash. The number 1 crypto coin fell to the mid-$40K, taking the whole of the market down with it.
Related Reading | IOG Denies Rumors About Cardano Smart Contracts Platform
The flash crash has taken the market by surprise, given that general sentiment is positive and the Fear & Greed Index putting the market in "Extreme Greed". There's currently no exact reason pinpointed for this crash. Although massive liquidations to the tune of almost $1 billion across the crypto market look to be the culprit. The liquidated positions being mostly long positions.
Crash Puts Cardano (ADA) In Chokehold
Struggling alongside the other cryptocurrencies is Cardano (ADA). The asset had long left behind the $2 price point since mid-August, with indicators pointing towards a pathway to $5 following upgrades. But with the current flash crash, the digital asset lost over 18% of its value. This set it on a downward trend that saw ADA hitting the low $2s for the first time in three weeks.
Even though Cardano (ADA) has seen an upward correction that sent it towards mid-$2, the price is still maintaining a struggling pace. Trend lines in the asset show a sideways zig-zag, up and down pattern. Depicting numerous dips and recoveries in just the past hour alone. Starting the early hours of the morning was ADA at $2.75. A bit shaky but was holding on tight to this price point.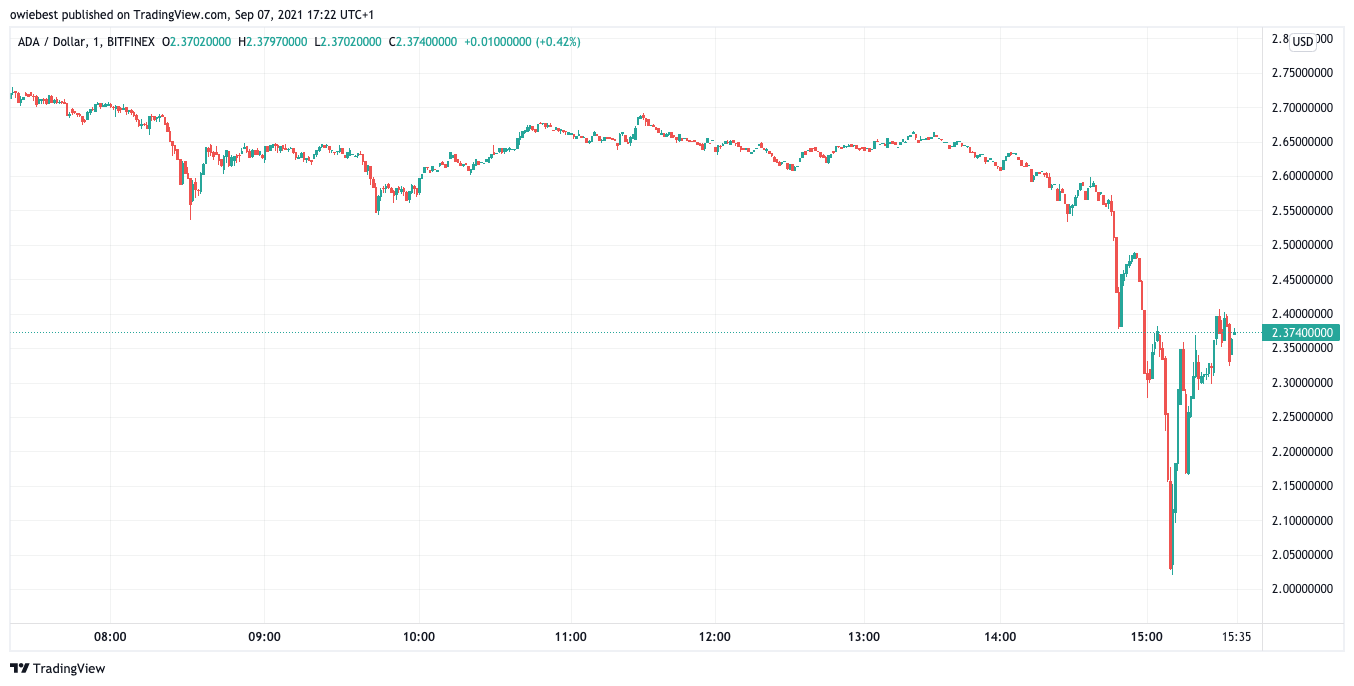 Flash crash sends ADA price to three-week lows | Source: ADAUSD on TradingView.com
At this junction, it is still too early to tell how much recovery ADA will make in the hours following the flash crash. It has so far recovered about 6% of value lost during the crash, with indicators pointing towards total recovery. As of the current time of writing, Cardano (ADA) is still trading low at a price of $2.45 according to Coinmarketcap, with a 24-hour price change of 13.46%.
Featured image from The Cryptonomist, chart from TradingView.com


Markethive Advertisement
The original article was written by Best Owie and posted on NewsBTC.com.
Article reposted on Markethive by Jeffrey Sloe
Visit MarketHive to learn more: http://markethive.com/jeffreysloe