Cardano Going Head-To-Head With Bitcoin
Cardano Going Head-To-Head With Bitcoin As Interest Among Institutional-Grade Investors Blows Hot
By Erie Maxwell – April 4, 2021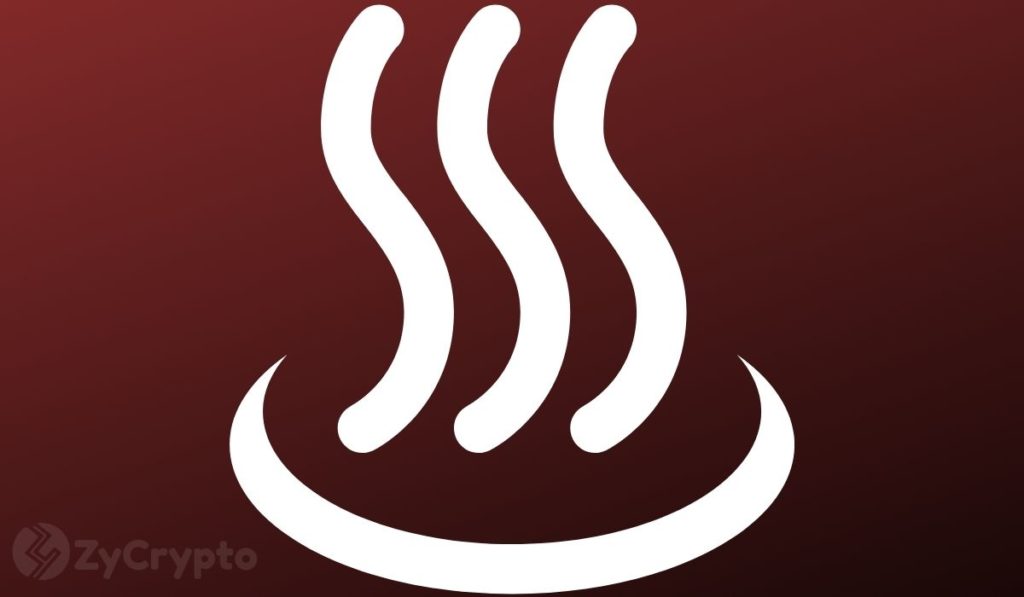 Cardano's ADA has been taking the crypto world by storm of late, much more than what Bitcoin or even Ethereum has had to deal with.
Surveys and reports have revealed that of the overall polled investors, nearly 30% of them are seen to be bullish when it comes to Cardano, as compared to only a little over 20% who had elected to go for Bitcoin instead.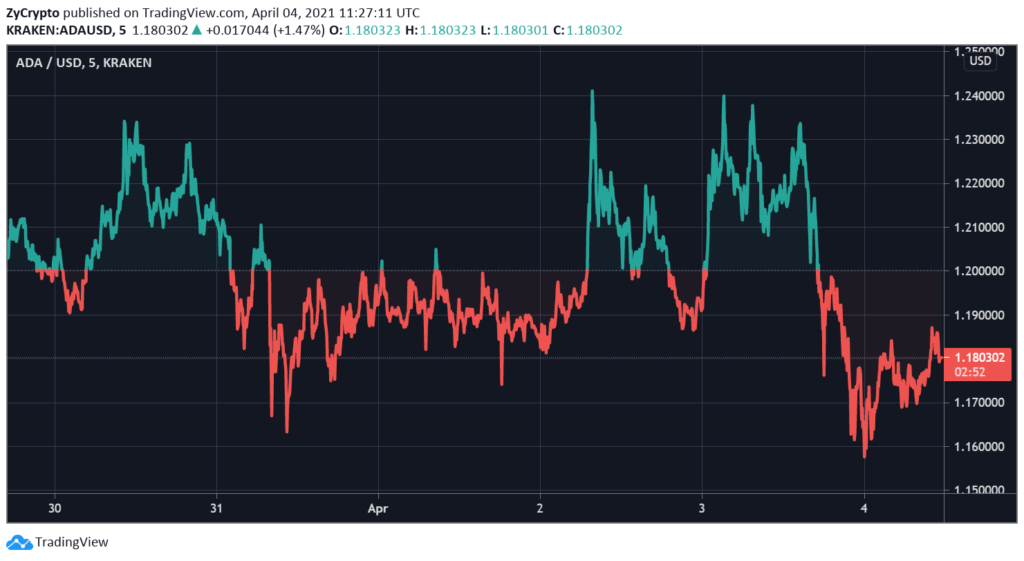 ADAUSD By TradingView (Click image for larger view)
Cardano Soaring Steadily
The aforementioned reports and surveys which had been thoroughly conducted and analyzed also revealed that Cardano had experienced a record all-time high, rounding up a trading volume of $20 billion in February 2021.
This success caused Cardano to temporarily become the 4th biggest crypto asset through market capitalization, as it has now fallen to number 6 on the table of top cryptocurrencies.
As a matter of fact, ADA's recent gradual progress has been so shocking to investors and the cryptocurrency community that Voyager CEO Steve Ehrlich, claimed that the fact that Cardano had temporarily outperformed Bitcoin was indeed unexpected, to say the least.
The CEO had further gone on the record to say that this kind of passion and enthusiasm is precisely what is required in the world of digital trading and cryptocurrency. Steve is therefore looking forward to seeing how other cryptocurrencies respond and what innovations they can come up with.
Bitcoin Still Most Fancied
Cardano may have a steady supply of both popularity and interest, however, numerous top venture funds feel ADA has a long way to go and still fancy Bitcoin, and as such are still going with BTC over Cardano.
Still, the success that the digital asset has undergone as of late should not be understated. In fact, one particular investor had actually utilized a $1,200 stimulus check on ADA and had managed to earn over $40K as part of his overall investment.
Ultimately, this all just highlights the ever-increasing prevalence of cryptocurrencies and numerous sources have indicated that it's very likely to stay that way for the foreseeable future.
Nevertheless, Bitcoin remains the undisputed king of the industry for now, but due to its high price many are actively considering the options of finding alternatives in the form of altcoins, and these include ADA alongside other popular options such as ETH, DOT, and LINK.

Advertisement
DISCLAIMER
The views expressed in the article are wholly those of the author and do not represent those of, nor should they be attributed to, ZyCrypto. This article is not meant to give financial advice. Please carry out your own research before investing in any of the various cryptocurrencies available.
The original article written by Erie Maxwell and posted on ZyCrypto.com.
Article reposted on Markethive by Jeffrey Sloe