Cardano Hits 3-Week High Amid Flurry of Activity
The smart contracts platform Cardano (ADA) is up 8% in the last 24 hours as more projects go live on the network.
By Andrew Asmakov 3 min read • Jan 17, 2022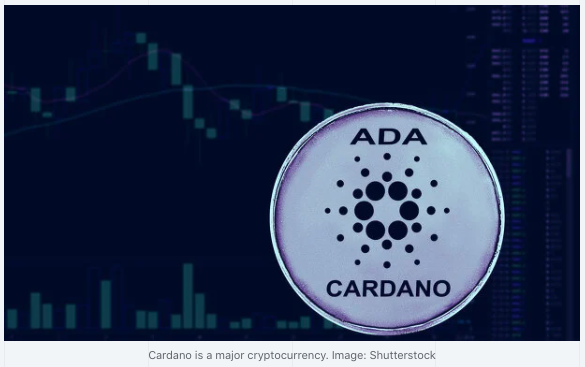 The price of ADA, the native cryptocurrency of the Cardano blockchain, surged to a daily high of $1.56 on Monday, its highest point since December 27, according to CoinGecko.
Since then, the token has slightly backtracked, changing hands at $1.54 by press time. It is, however, still up 8.2% over the day, and an impressive 30.4% in the last week.
With a market capitalization of just over $49 billion, Cardano is currently the industry's fifth-most valuable network.
The price action follows a flurry of activity around the blockchain, including the launch of Pavia, the first-ever metaverse project in the Cardano ecosystem.
The metaverse seeks to merge virtual, augmented, and physical realities into a unified environment offering a broad range of features such as gaming, social experiences, non-fungible token (NFT) trading, and many more.
Pavia, as stated in the official announcement, comes hot on the heels of similar, fast-growing Ethereum-based projects like Decentraland and the Sandbox Game.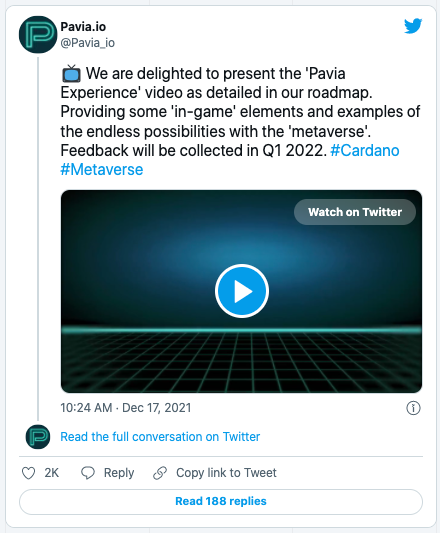 Some 100,000 plots of virtual land were issued on Pavia, each representing a unique NFT with individual coordinates. About 60% of these parcels were pre-sold throughout October and November 2021, with the remaining batch to go on sale in Q1 2022.
Currently, the most expensive plot on Pavia listed on the Cardano NFT marketplace CNFT is being sold for 100,000 ADA (about $150,000 in current prices).
Cardano doubles down on scalability
On Saturday, SundaeSwap, a Cardano-based decentralized exchange (DEX), announced that its mainnet launch is scheduled for January 20.
According to a blog post, projects will be allowed to create pools beginning Tuesday.
As the team behind SundaeSwap noted, this will be "a fully-functional beta" release.
"We are launching with a Beta label because, while the DEX's smart contracts have been fully audited and the DEX will meet all industry standards for security, the implementation of fully decentralized governance will not be immediately possible due to existing transaction size limits on the Cardano blockchain," SundaeSwap said.
The Cardano development team is planning a series of improvements to the underlying protocol to address these issues, mostly focused on performance optimization and scaling.
As detailed in a recent blog post by IOHK, the development company behind the project, Cardano is now entering the Basho stage of its evolution, where more resources will be invested in "steadily increasing capacity and throughput to deal with the growth in the DApp ecosystem."
According to IOHK, this will allow Cardano to "onboard first hundreds of thousands, then millions of new users," ranging "from DeFi degens to citizens of developing nations."
On-chain improvements planned by Cardano include a block size increase, which was recently expanded to 72KB.
"The goal is for blocks to be propagated to at least 95% of peers within five seconds by reducing the 'dead time' between blocks," IOHK said, adding that "further increases will be applied over time based on ongoing system monitoring and overall network health."
The Basho phase will also see several off-chain improvements.
These include the roll-out of sidechains connecting Cardano with the Ethereum Virtual Machine (EVM) and offloading some of the network's computation so that transactions can partially happen outside the blockchain, improving the network's overall efficiency.
DISCLAIMER
THE VIEWS AND OPINIONS EXPRESSED BY THE AUTHOR ARE FOR INFORMATIONAL PURPOSES ONLY AND DO NOT CONSTITUTE FINANCIAL, INVESTMENT, OR OTHER ADVICE.

Markethive Advertisement
Original article posted on the Decrypt.co site, by Andrew Asmakov.
Article re-posted on Markethive by Jeffrey Sloe
** Get secure funding for business projects in the USA and around the world. Learn more about USA & International Financing at Commercial Funding International. **