Cardano Hits New Milestone
Cardano Hits New Milestone: Over 1 Million Wallets Now Staking ADA
By Newton Gitonga – December 5, 2021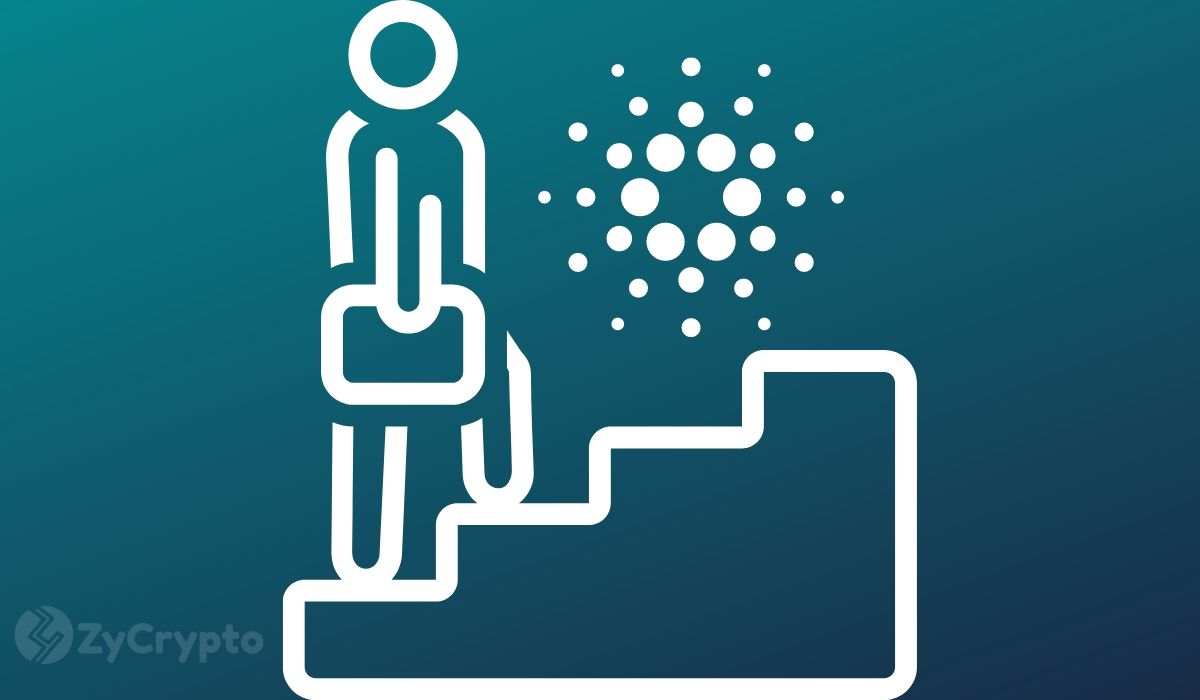 Despite facing consecutive weeks of a price drawdown, Cardano's Christmas seems to have come early as the network officially hit over 1,000,000 wallets which are currently staking ADA, a new milestone.
With more crypto users fast realizing the perks that come along with staking and the dangers of actively trading the volatile industry, most of them are now turning to staking.
Since the launch of smart contracts on the Cardano mainnet on September 12th, the Cardano blockchain has gained a lot of traction with hopes of users seeing it become the next Ethereum killer getting rekindled.
Cardano is also fast carving out an edge for itself as the go-to network with the capabilities to support various types of dApps across various industries including finance, healthcare, education supply chain management among others. To this end, the cardano team, led by Charles Hoskinson has been on various tours across the globe inking deals that are already seeing cardano set up for real use cases in these industries.
Why Staking?
In addition to having these important features, the most attractive capability by the cardano blockchain is its proof of stake consensus algorithm. PoS enables users to stake or commit their coins to support the blockchain network and confirm transactions in exchange for rewards.
With the introduction of "Goguen" during the Alonzo upgrade, a feature that adds the ability to build decentralized applications (DApps) on Cardano's solid foundation, the POS staking feature has become a key highlight in Cardano's roadmap, attracting more adopters seeing ADA's price surge by over 1400% in 2021.
One of the most successful applications has been ADACash, a revolutionary new token on Binance Smart Chain (BSC) that earns users ADA by simply holding. Since its debut in early November, the token had already achieved a $40 million market cap in under two weeks reaching 10,000 holders.
With the app offering 10% ADA rewards for staking, users are increasingly putting back their earnings into staking as they view ADA as the next generation yield generator.
Increased Control And Safety
In addition to Cardano staking being safe, given that users' coins do not leave their wallets, validators enjoy the superfluity of earning rewards in a way that is similar to earning interest in a savings account. Furthermore, they are able to unstake and transfer their coins at any time unlike networks such as Ethereum which requires validators to lock up their coins until the Ethereum 2.0 upgrade is complete.
According to Investing.com's Richard Salmond, "Such dynamics are not surprising, considering the utility that the ADA bears as an asset worth having for the mere sake of generating yields in the form of rewards."
He, like other ADA users, believes that as the Cardano network continues to grow, more validators will join the bandwagon sending the coins market cap to over $500 billion, which is over tenfold from its current $45 billion market cap by 2025.

Advertisement
DISCLAIMER: None Of The Information You Read On ZyCrypto Should Be Regarded As Investment Advice. Cryptocurrencies Are Highly Volatile, Conduct Your Own Research Before Making Any Investment Decisions.
The original article written by Newton Gitonga and posted on ZyCrypto.com.
Article reposted on Markethive by Jeffrey Sloe
** Get secure funding for business projects in the USA and around the world. Learn more about USA & International Financing at Commercial Funding International. **