Cardano 'Large Holders' Double ADA Holdings In Just 10 Days As Prospects Of Rapid Price Increase Mounts
By Dmytro Kharkov – January 29, 2022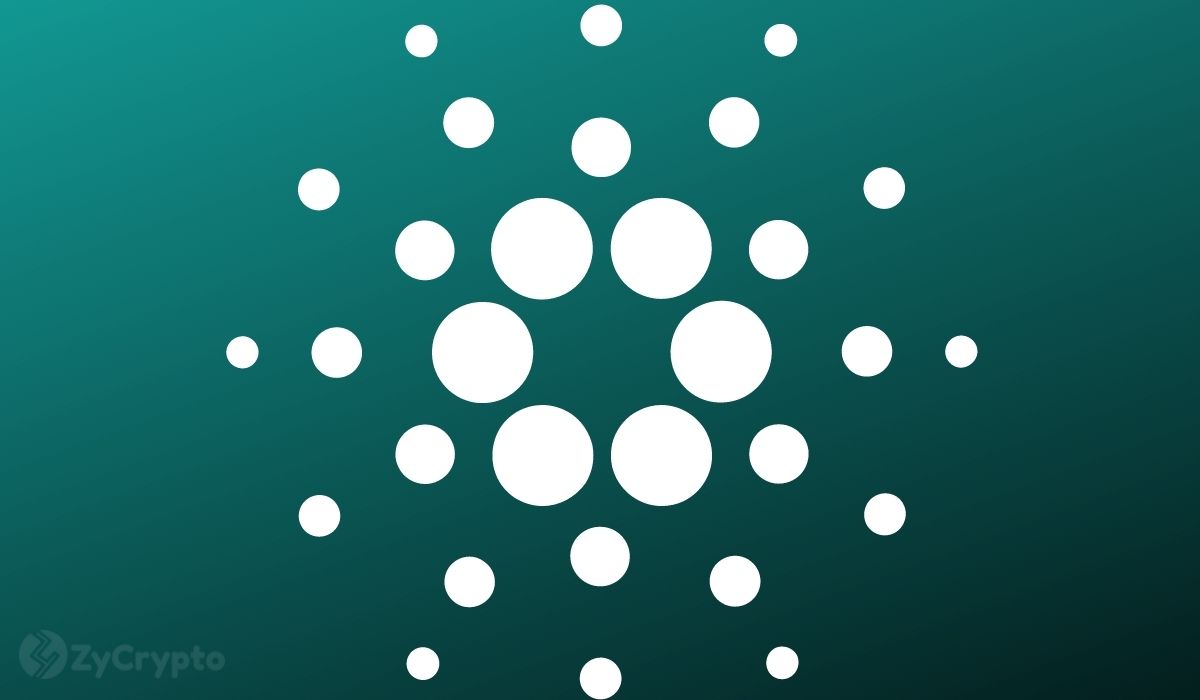 The recent dynamics of Cardano's (ADA) price follow the general trend observed in the wider crypto market as its price has rapidly declined by 5% during the past 7 days, indicating a serious market correction.
While minor holders express their concerns regarding the future of cryptocurrency and its investment potential, large holders (a.k.a whales) continue accumulating additional reserves. In particular, the current amount of ADA held by holders owning between 10,000 and 1 million ADA coins equals 113% of the tier accumulated by them by January 17th..
This statistic implies that large holders have doubled their holdings in just 10 days, corresponding to over $50 million, according to the current cryptocurrency prices in the market. Such a strategy indicates that most investors continue being optimistic about ADA's growth potential in the long term.
They attribute the current correction to the overall instability of the crypto industry and the negative dynamics of major cryptocurrencies, such as Bitcoin and Ethereum. At the same time, Cardano's functionality and scalability contribute to their support of the project that may involve a growing number of users and developers in the following years. Considerable additional investments made by large holders may also have a positive impact on the market, increasing the likelihood of positive changes in ADA's price within the following weeks.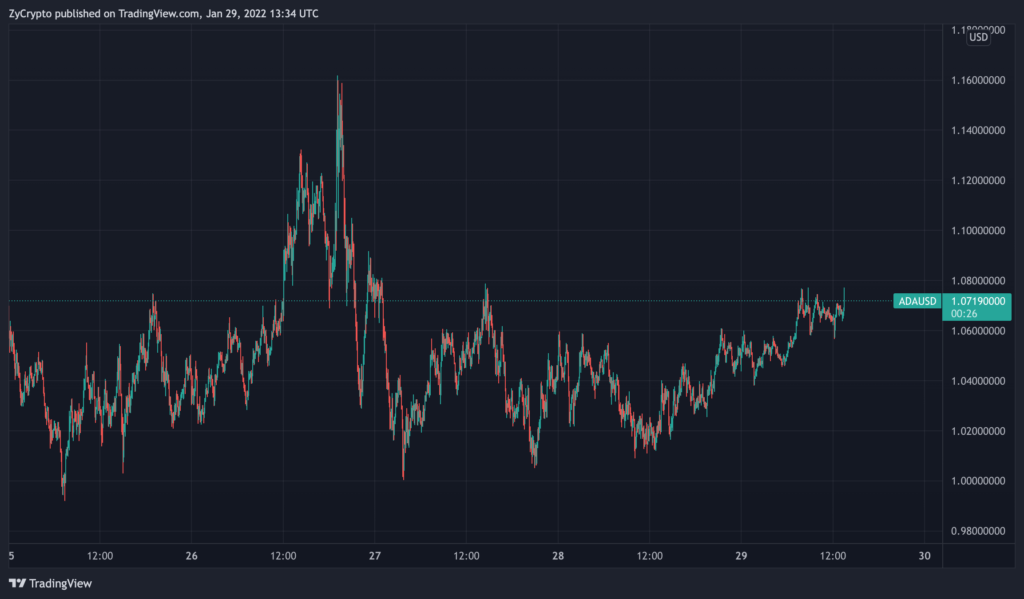 ADAUSD Chart by TradingView
Considering the fact that Cardano is one of the most popular crypto projects amongst full-time developers within the past several months, the strategic support provided by crypto whales is critical to maintaining the involvement in ADA's functionality improvement.
The emerging consensus regarding the high potential for future growth and development within Cardano's investment environment is crucial for minimizing the negative impact of bearish impulses.
In addition, Cardano may continue relying on its advantages associated with a third-generation proof-of-stake algorithm that may contribute to even higher scalability and scope of services provided to its users. In this manner, the dominance of Ethereum in the sphere of smart contracts can be challenged.
In any case, the growing ADA's accumulation by large holders confirms Cardano's ability to overcome the present crypto correction and even potential "crypto winter". The available data indicate that large holders will continue increasing the amount of ADA held if the price decline continues. In this manner, they may reduce the average market price of ADA owned by them, contributing to higher rates of returns on their investment after Cardano's price growth in the following months and years that may exceed the average rates in the market.

Markethive Advertisement
DISCLAIMER: None Of The Information You Read On ZyCrypto Should Be Regarded As Investment Advice. Cryptocurrencies Are Highly Volatile, Conduct Your Own Research Before Making Any Investment Decisions.
The original article written by Dmytro Kharkov and posted on ZyCrypto.com.
Article reposted on Markethive by Jeffrey Sloe
** Get secure funding for business projects in the USA and around the world. Learn more about USA & International Financing at Commercial Funding International. **