Cardano Under $3 Following Smart Contract Scalability Concerns – But Just How Bad Can It Get For ADA?
By Olivia Brooke – September 10, 2021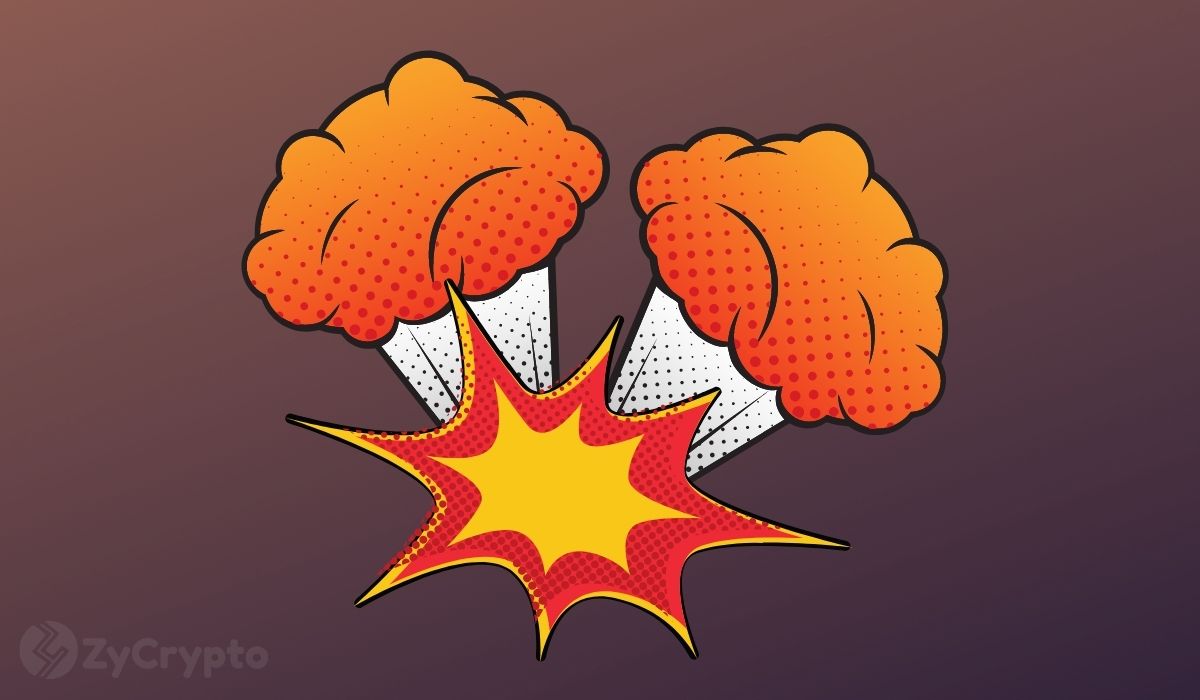 Cardano has been one of the most talked-about blockchains in the cryptocurrency community this year. Heads began to turn especially when energy sustainability concerns were being raised as a result of the ongoing debate about Bitcoin's level of energy consumption.
Months have passed and Cardano has been dominating crypto-conversations. Very recently, Cardano introduced the long-awaited Smart contract functionality to its testnet. The proof of stake blockchain which is to put Cardano on par with the likes of Ethereum and Solana is to follow shortly. However, there might be a little hindrance following the revelation that Cardano's smart contract is underperforming.
ADA dropped below $3 following Smart Contract worries
"So ADA smart contracts failed. That's what happens when you rush something under pressure. Imo they shouldn't have waited 4 years to release it. Should've taken 8. Promising something in crypto is better than delivering Bc it keeps hopes high"
The above-quoted statement is one among many comments from users criticizing the Cardano network for the recent development that the DeFi projects on the Cardano testnet network are unable to operate DeFi transactions as a result of network limitations. Apparently, Only one transaction can be processed per block. Some users have already reportedly complained about problems that occurred with the first update.
As noted by another observer on Twitter, any solution to the problem will require the network to fall towards centralization.
"just fyi, market is pulling back b/c ADA is dumping on news that Cardano smart contracts don't really appear to work. can only do 1 txn per block per smart contract due to fundamental architecture (UTXO). any fix requires centralization. ADA is #3 market cap coin"
As a result of the underperformance, ADA's price has shredded some value. After hitting an all-time high of $3.10 eight days ago, ADA is now down to $2.38 with daily losses going above 8% at press time.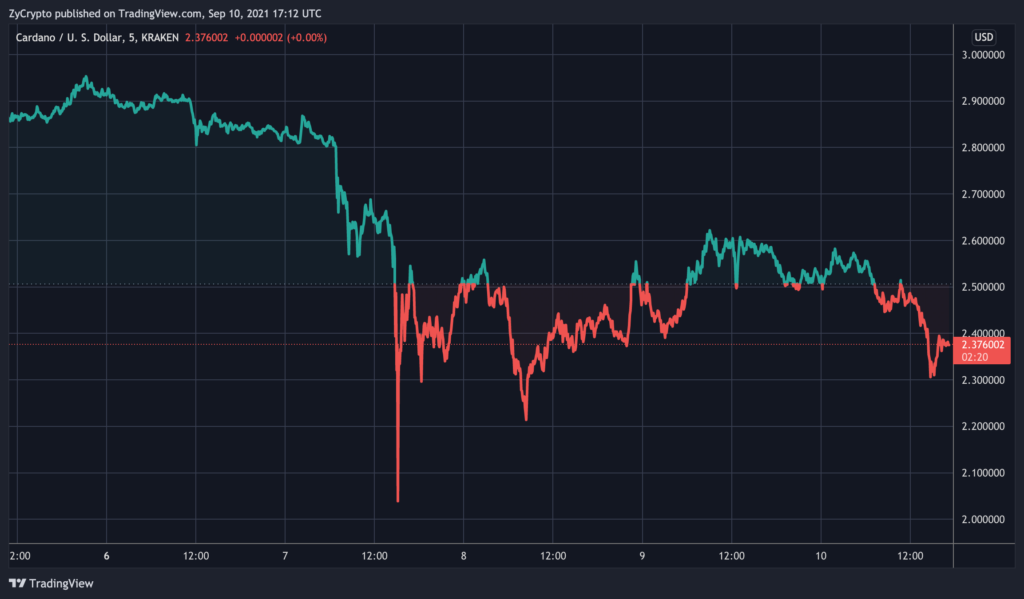 ADAUSD Chart By TradingView(Click image for larger view)
Cardano founder Charles Hoskinson had previously responded to these claims, but market players are unsatisfied as they brand his response of saying it wasn't an issue as vague and unhelpful. Critics are now weighing in on the matter as crypto Twitter remains flooded with sentiments from onlookers and ADA investors alike.
DISCLAIMER: None Of The Information You Read On ZyCrypto Should Be Regarded As Investment Advice. Cryptocurrencies Are Highly Volatile, Conduct Your Own Research Before Making Any Investment Decisions.

Advertisement
The original article written by Olivia Brooke and posted on ZyCrypto.com.
Article reposted on Markethive by Jeffrey Sloe