Cardano's Winning Streak Keeps Getting Better With Fresh Highs, But How Close Is Its Peak?
By Olivia Brooke – August 23, 2021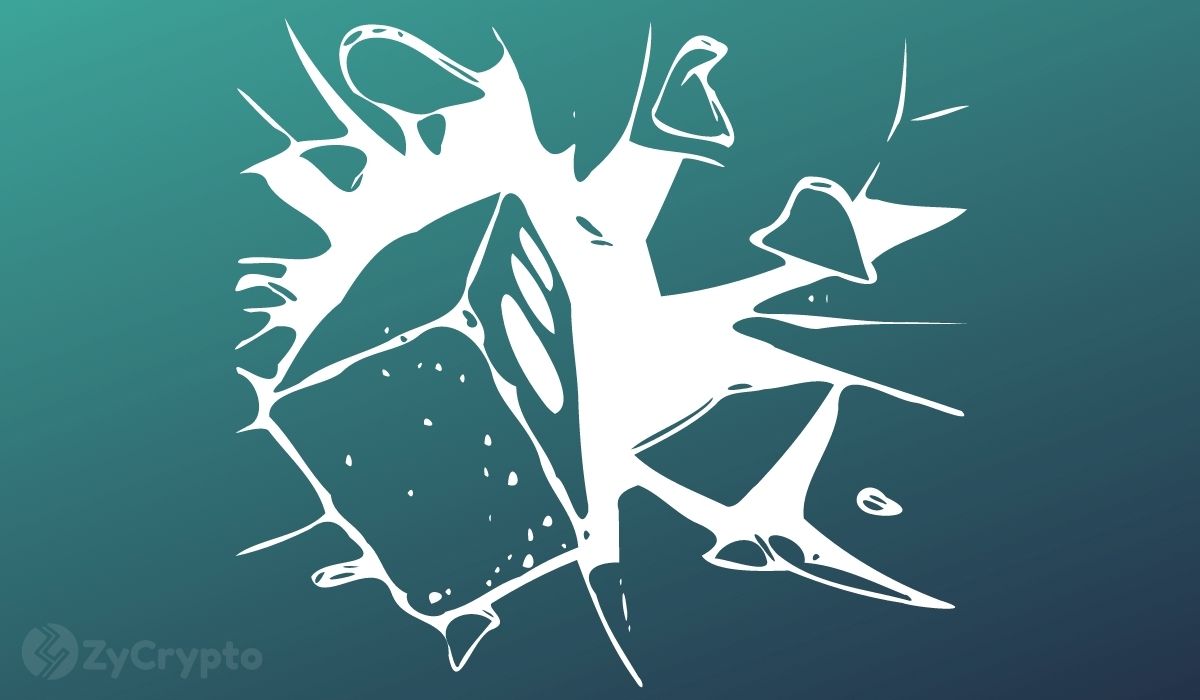 ADA, the native token of Cardano, has been recording significant gains in price value since the start of August. However, as the asset surges meteorically, the question of whether ADA is headed towards its peak could surface in the near term. This debate is common among market observers that are often skeptical about the lifespan of altcoins.
On the 22nd of August, ADA surged by 19% as it continued its rally from the day before. The token hit an all-time high of $2.96 an hour ago, bringing weekly gains to 150%. The surge in price value and market cap — now $94 billion — caused ADA to flip BNB, to become the third most valued cryptocurrency by market cap.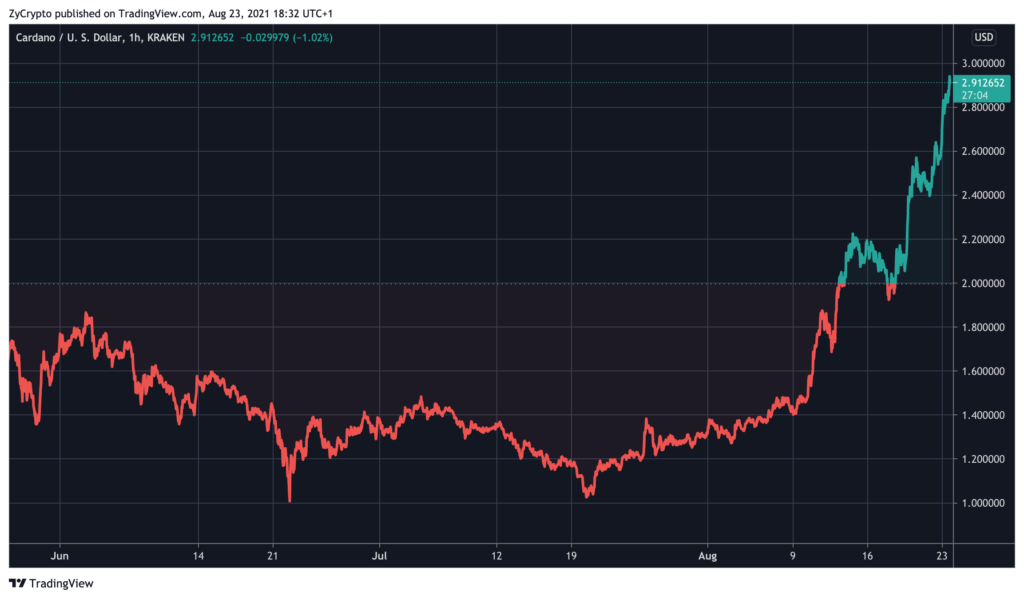 ADAUSD Chart By TradingView (Click image for larger view)
The unprecedented ADA rally has rightfully stirred excitement among ADA supporters, who all collectively have their eyes peeled out for when the asset breaks its current high. But critics are just as observant, as a handful of altcoins have in the past shown signs of dominance, only for it to end up being short-lived.
Is ADA fast approaching its peak?
In comparison to other Altcoins, ADA, created in 2017, has been behind in terms of price value. The likes of Polkadot (DOT) and Chainlink (Link), both invented around the same time as ADA, boast of higher price values. Although all three blockchains perform a different function, there's no denying that Cardano has stalled in popularity when compared to its peers.
However, with energy consumption levels becoming a topic of interest among institutions, who are now favoring Blockchains running on sustainable energy, Cardano is beginning to make it to the center stage. The network has even been compared to Bitcoin's and promoted by supporters as an excellent substitute to the latter as far as sustainability is concerned.
The Alonzo upgrade has also brought investors closer to the asset, as sentiments rising to remain positive. The upgrade, which is scheduled for September 12, is expected to bring in smart-contract to the network for the first time, while also ironing out other existing network limitations.
Just as we've seen with Ethereum, smart contracts are highly promising and could take in a lot of value for Cardano as it did for Ethereum. Therefore, the chances that ADA peaks in the long term seem unlikely.
Like Ethereum, some say that Cardano is long overdue for an upgrade and a price rally. It is however important to note that the newly attained milestones might only be sustained if the network lives up to expectations, post the upgrade. On the other hand, anything below expectations may cause interest to drop.

Markethive Advertisement
DISCLAIMER: None Of The Information You Read On ZyCrypto Should Be Regarded As Investment Advice. Cryptocurrencies Are Highly Volatile, Conduct Your Own Research Before Making Any Investment Decisions.
The original article written by Olivia Brooke and posted on ZyCrypto.com.
Article reposted on Markethive by Jeffrey Sloe