Coinbase expects direct listing on April 14
Coinbase expects direct listing on April 14
The San Francisco-based company could be the first crypto exchange to go public in the United States.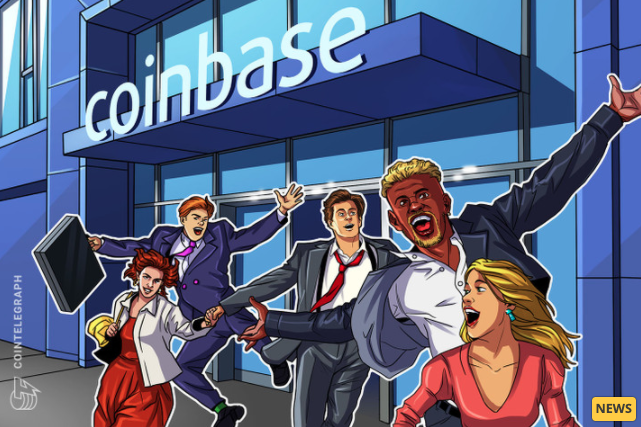 Image courtesy of CoinTelegraph

APR 01, 2021
U.S.-based crypto exchange Coinbase says it anticipates going public with a direct stock listing in two weeks.
According to a Coinbase blog today, the U.S. Securities and Exchange Commission, or SEC, has declared the crypto exchange's S-1 registration for a public offering effective. Coinbase's Class A common stock is expected to trade on the Nasdaq Global Select Market under the ticker symbol "COIN" on April 14.
The crypto exchange had previously been expected to go public in March, but reportedly delayed its plans after paying a $6.5 million fee as part of a settlement with the Community Futures Trading Commission, or CFTC.
Coinbase sent its draft registration for a public offering to the SEC in December, though the crypto exchange disclosed plans to pursue a direct listing through Nasdaq in early 2021. The firm may have a $100 billion valuation at the time of its initial public offering, as suggested by the exchange's shares reportedly selling for up to $375 each in a private auction last month.
First launched in 2012, Coinbase is one of the largest cryptocurrency exchanges in the United States, with Coinbase Pro handling more than $3 billion in daily transactions according to CoinMarketCap. Crypto exchange Kraken, also based in California, has not yet confirmed that it will follow in Coinbase's footsteps by going public, but said it would do so through a direct listing rather than a special-purpose acquisition company.

Advertisement
Original article posted on the CoinTelegraph.com site, by Turner Wright.
Article re-posted on Markethive by Jeffrey Sloe