Coinbase's Q2 Profits Hit 223 Billion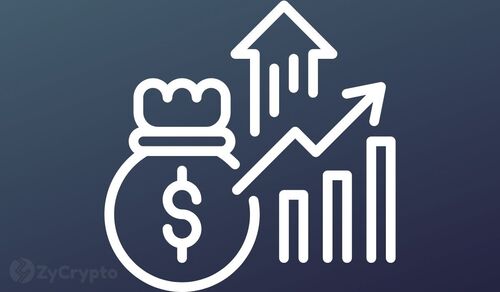 Thanks To Ethereum Thumping Bitcoin, Coinbase's Q2 Profits Hit $2.23 Billion
By Olivia Brooke – August 11, 2021
Analysts had written Coinbase off a while back, opining strongly that the company's shares would underperform. In a surprising turn of events, Coinbase shares outperformed the market's expectations as shown in the company's second-quarter revenue record.
Coinbase earnings report beats bearish market forecasts
On the 10th of August, Coinbase rolled out its Q2 earnings report, and the records were as surprising as they were commendable. The company recorded a $1.6 billion upsurge in net profit, which is an estimated 4,900% increase from its revenue this time last year.
Total revenue sat at an attractive $2.03 billion, significantly higher than the $1.821 billion predictions that market players called, while shares surged to $6.42, again higher than the $2.32 predictions analysts' made in the past.
Coinbase, which is currently the largest cryptocurrency exchange in the United States, has been the middleman between cryptocurrencies and large institutions seeking a low-risk entry method into the crypto market.
For the first time in nine years, Ether outperforms BTC on the exchange platform
Recall that Glassnode postulated that Ether had been outperforming Bitcoin for the last two years. The "Ethereum takeover" seems to be resounding its dominance once again, as trading volume on Coinbase unseats Bitcoin's.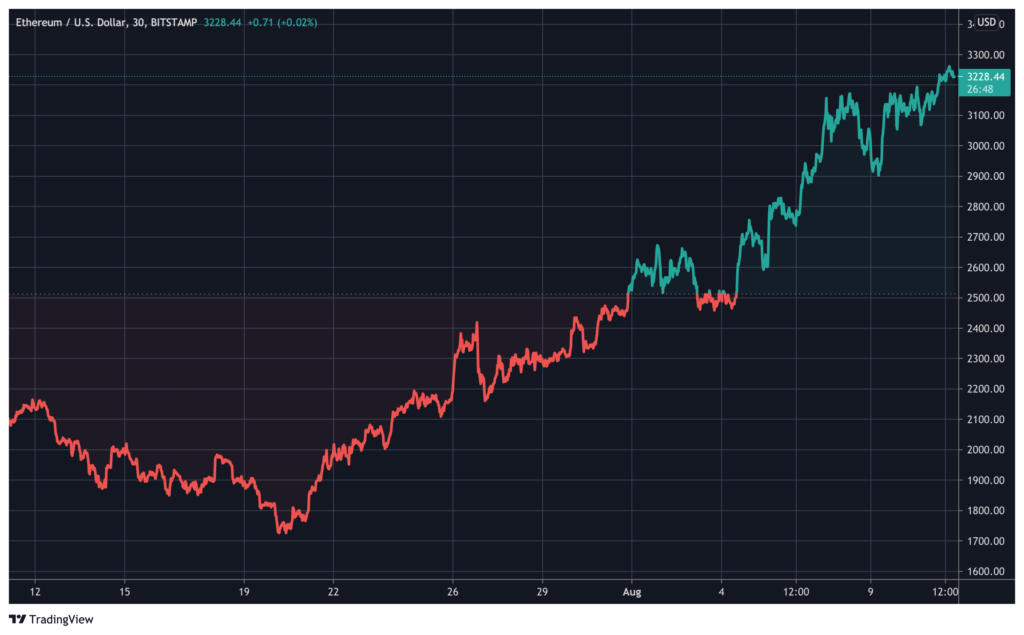 ETHUSD Chart by TradingView (Click image for larger view)
For the first time since Coinbase's inception, Bitcoin had raked in the highest trading volume for the company. But this time the opposite was the case, as BTC's trading volume dropped by 39% while Ether surged by 23%.
Coinbase noted the rise of NFTs, DeFi, and Eth 2.0 played a huge role in the performance of Ether's trading volume, as demands continue to explode to unprecedented highs.
It seems to be all up from here for Coinbase, which had previously seen its IPO shares prices rise significantly. Having built enough momentum to flush out the downtrend, Blue Line Capital founder and President Bill Baruch is now telling CNBC that bears have been flushed out. He further adds that user adoption will outperform in the future.
"I think their user growth is going to exceed verified users of 60 million, and I think that's going to be sort of a benchmark that they're going to continue to feed on. Trading activities where they get paid as well. I think that's going to pick up even if major crypto assets such as bitcoin or ethereum struggle." Baruch reckoned.

Markethive Advertisement
DISCLAIMER: None Of The Information You Read On ZyCrypto Should Be Regarded As Investment Advice. Cryptocurrencies Are Highly Volatile, Conduct Your Own Research Before Making Any Investment Decisions.
The original article written by Olivia Brooke and posted on ZyCrypto.com.
Article reposted on Markethive by Jeffrey Sloe
Visit MarketHive to learn more: http://markethive.com/jeffreysloe