Craig Wright Wins Bitcoin White Paper Lawsuit
Self-Professed Bitcoin Creator Craig Wright Wins Lawsuit Over White Paper Copyright Infringement Claim
By Brenda Ngari – June 28, 2021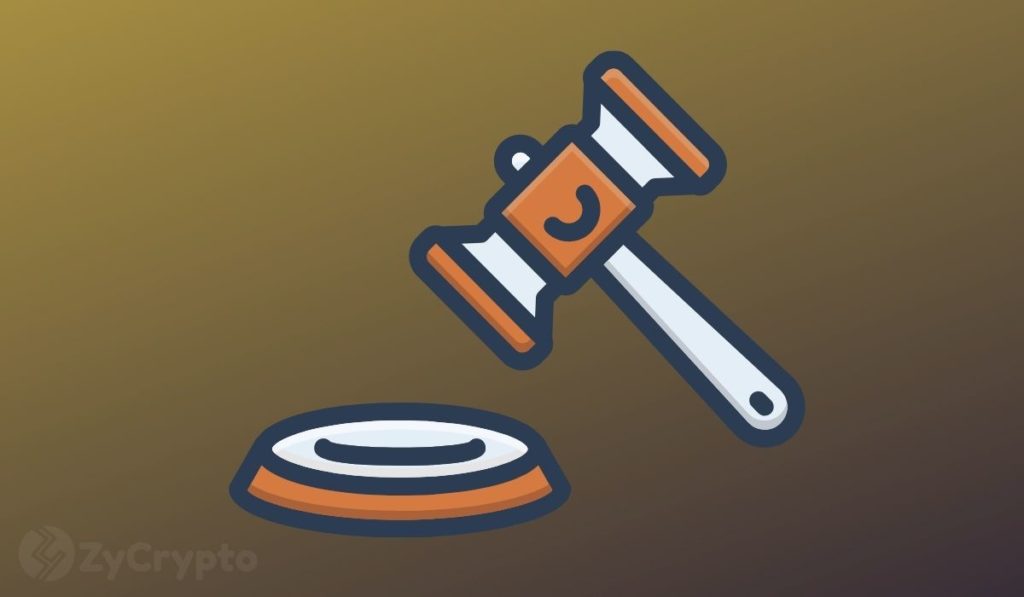 The self-proclaimed — and often hotly disputed — bitcoin inventor has scored a legal victory in his lawsuit against the publisher of bitcoin.org, who goes by the moniker Cobra. Wright had sued in order to claim control of the rights of the seminal white paper that laid out the technology for what is now the world's oldest cryptocurrency, bitcoin (BTC).
Wright Granted Default Judgement
Bitcoin educational site bitcoin.org must take down all references to the bitcoin white paper from its website for U.K visitors, following a remote ruling by a High Court today. Cobra lost the battle via a default judgement because he chose not to give up his pseudonymity while defending himself in court.
Besides removing the bitcoin white paper from his site, Cobra will also be required to publish a statement on the bitcoin.org site which acknowledges today's judgement. Additionally, Cobra will pay Wright's legal costs amounting to £35,000 (equivalent to $48,655).
In February this year, Wright's legal team initiated legal proceedings against Cobra. The crux of the lawsuit is that Wright is the author of the Bitcoin white paper and thus no one besides himself should be authorized to host and publish the paper. The attorney's demanded that Cobra scuttle the white paper from the site as he allegedly infringed on his copyright to the academic paper.
Wright even sent out a series of letters to Bitcoin Core developers and maintainers for hosting the bitcoin white paper, claiming that he was merely trying to protect his intellectual property. These letters provoked an outroar from the crypto community, with several companies and businesses hosting the paper on multiple web portals in move to castigate Wright.
This Legal Win Doesn't Necessarily Prove Wright Is Satoshi
For years on end, Craig Wright has maintained that he is Satoshi Nakamoto. However, most people in the cryptoverse don't believe his claim at all. The Bitcoin white paper, entitled "Bitcoin: A Peer-to-peer Electronic Cash System" was published by Satoshi Nakamoto roughly 13 years ago under an MIT license. It was then distributed across the globe in different forms.
In a move that somehow shocked bitcoin observers, Wright registered in April 2019 for United States copyright for the bitcoin white paper as well as the code on which bitcoin is based. He is currently mired in several court cases that he has filed against various prominent bitcoiners who have publicly disparaged his bitcoin creation claims. Wright has, however, failed to conclusively prove that he indeed invented bitcoin.
Cobra, for instance, suggested that the Australian nChain Chief Scientist and Bitcoin SV proponent should provide a known PGP public key which would make it possible for him to cryptographically show that he is the one and only Satoshi Nakamoto. Alternatively, Wright can access Satoshi Nakamoto's BTC wallet that is believed to hold 1 million BTC — a cache that is worth around $34 million based on today's prices — that has not been moved in over 10 years.
Winning in court today does not remotely prove that Wright is the author of the bitcoin white paper as anyone can register a copyright claim. More importantly, the victory does not make him legitimately Satoshi Nakamoto.

Advertisement
DISCLAIMER
The views expressed in the article are wholly those of the author and do not represent those of, nor should they be attributed to, ZyCrypto. This article is not meant to give financial advice. Please carry out your own research before investing in any of the various cryptocurrencies available.
The original article written by Brenda Ngari and posted on ZyCrypto.com.
Article reposted on Markethive by Jeffrey Sloe
Visit MarketHive to learn more: http://markethive.com/jeffreysloe