Crypto.com Becomes a Global Partner of Formula 1
Crypto.com Becomes a Global Partner of Formula 1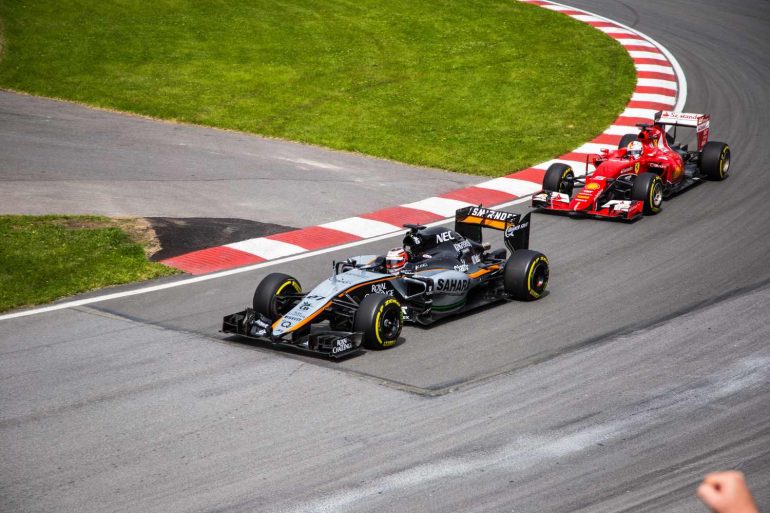 JOHN P. NJUI • CRYPTOCURRENCY • JUNE 29, 2021
Formula 1 has announced a global partnership with Crypto.com
Crypto.com is now a global partner and inaugural partner of the new Sprint series of 2021
The partnership will kick off on Saturday 17th July at Silverstone
Crypto.com and Formula 1 will work together for the remainder of the 2021 season
More crypto projects are inking sponsorship deals and partnerships with sports organizations
Formula 1 has announced a global partnership with Crypto.com that will kick off on June 17th at the Silverstone event of the Formula 1 British Grand Prix.
According to the official announcement by Formula 1, Crypto.com will become a Global Partner and Inaugural partner of the Sprint series of 2021.
The new Sprint series events by Formula 1, will see 'drivers battle it out over 100km on Saturday afternoons of the selected Grand Prix weekends, with the result from the Sprint then deciding the starting grid for Sunday's full distance Grand Prix.'
Crypto.com will additionally have a trackside presence at every race for the remainder of the 2021 Formula 1 season.
Crypto.com To Also Become the Offical Cryptocurrency Sponsor and NFT Partner of the Formula 1
As part of the partnership between the two organizations, Crypto.com will also become the official crypto sponsor and NFT partner of Formula 1 as explained in the following statement.
As F1® continues to explore new ways for fans to engage and become more immersed in the sport, Crypto.com will also become the Official Cryptocurrency Sponsor and NFT Partner of F1®.

Mirroring the fan-first approach F1® has adopted to engage with new audiences, Crypto.com aim to democratize the world of cryptocurrency for fans, through education and experiences in the new partnership.

Crypto.com will also present a brand new award, which will be announced ahead of the Belgian Grand Prix.
Crypto.com Continues to Ink Sports Sponsorships
The partnership between Crypto.com and Formula 1 joins a budding list by the crypto company which was the first in its industry to partner with an F1 team: Aston Martin Cognizant Formula One. Crypto.com was also the first to partner with an NHL team – the Montreal Canadiens – and the first to partner with a football league, Lega Serie A.


Markethive Advertisement
Original article posted on the EthereumWorldNews.com site, by John P. Njui.
Article re-posted on Markethive by Jeffrey Sloe