Crypto language in infrastructure bill is a political shell game
Crypto language in the infrastructure bill is a political shell game, says Cointelegraph GC
According to Zachary Kelman, Republicans and moderate Democrats may know the tax reporting requirements for crypto firms are impossible but want to have a provision to fund some of the projects without raising taxes.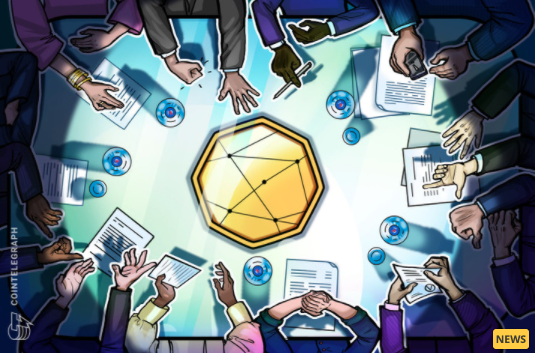 Image courtesy of CoinTelegraph

AUGUST 18, 2021
Zachary Kelman, general counsel of Cointelegraph, said that the political fight over the tax implications for crypto in the United States infrastructure bill is nothing new, as it's likely about how lawmakers plan to pay for everything.
In an interview with Cointelegraph's Jackson DuMont, Kelman claimed that senators pushing the crypto language in the infrastructure bill — which ultimately passed in the U.S. Senate after one senator objected to a clarifying amendment — may have been more influenced by political concerns than ones potentially affecting the crypto space. Namely, the general counsel claimed that lawmakers know that crypto firms "can't actually acquiesce" to the proposed tax reporting requirements but needed the language to essentially win over senators concerned about paying the bill.
According to Kelman, Republicans and moderate Democrats may be supportive of the bill but want the language to have a provision to fund some of the roads, bridges and major infrastructure projects proposed without actually having to raise taxes.
"This rule, along with many other rules, is about enforcement. It's about — without having to say we're going to raise the cap gains rate, we're going to raise corporate tax rates, which sends a bad market signal," said Kelman. "They're sort of saying, this money is out there in crypto land […] and that we're going to find new ways of capturing that tax revenue."
He added:
"It's a bit of a shell game to show them, 'Look, we are going to be able to pay for this.'"
Related: Treasury to the rescue? Officials to clarify crypto tax reporting rules in infrastructure bill: Report
The infrastructure bill, HR 3684, passed the Senate in a 69-30 vote on Aug. 10. Notably, despite the lack of an amendment clarifying the crypto language in the bill, four of the senators pushing for such clarification — Rob Portman, Mark Warner, Kyrsten Sinema and Ron Wyden — all voted in favor of the deal, with only Pat Toomey and Cynthia Lummis voting "nay." The bill will now go to the House of Representatives, where it likely won't be put to a vote until later this year.
Watch the full interview with Zachary Kelman on Cointelegraph's YouTube channel here.

Advertisement
Original article posted on the CoinTelegraph.com site, by Turner Wright.
Article re-posted on Markethive by Jeffrey Sloe