Cryptocurrency Ads for Super Bowl
Cryptocurrency Ads Will Absolutely Dominate The Super Bowl – Here's Why
By Aliyu Pokima – February 7, 2022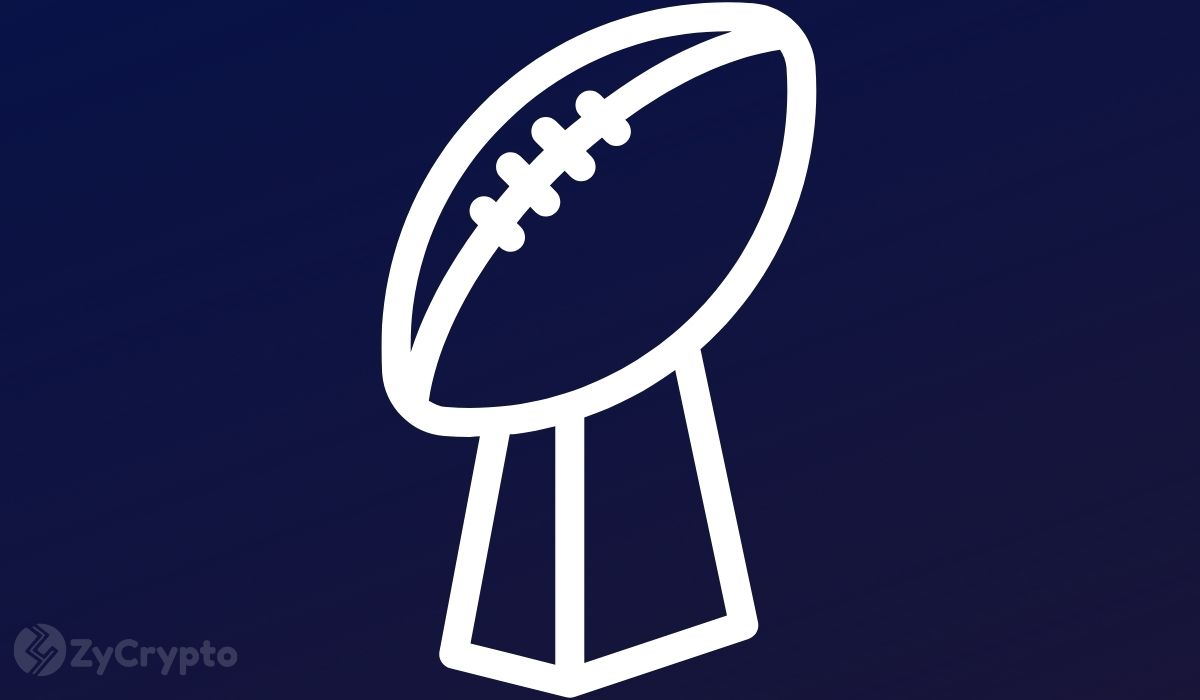 At least 3 crypto firms have bought airtime during the event.
FTX, Bitbuy, and Crypto.com are among the exchanges known to have slots.
The presence of cryptocurrency in sports is growing in an unprecedented space.
Super Bowl is around the corner and cryptocurrency firms are relishing the chance to have the spotlight shining on them. From the information available, it seems clear that some platforms have put millions on the line for the rare chance to air their ads.
Crypto Bowl
Super Bowl LVI is now being called the "Crypto Bowl" in some spaces because of the significant number of cryptocurrency firms that have bought advertising slots for the highly anticipated game. At the moment, it costs about $6.5 million to air an ad during the event for just 30 seconds. The value is up by 27% compared to last year and exchanges like FTX, Crypto.com, and Bitbuy have had no qualms about shelling out the funds.
FTX would be hoping to increase its popularity among new participants in the crypto market. FTX CEO, Sam Bankman-Fried, last year said, "We are really coming from behind on name recognition. When someone's looking to get involved in crypto for the first time, we've found that they haven't heard of FTX."
Crypto.com has said that they want to play their own part in making the nascent market mainstream. CEO Kris Marszalek told the Wall Street Journal last month that "going into different sports just allows me to reach everybody where they are. Super Bowl is just one more step into that, where it's as mass as you get."
Marketing professor Antil has said that the conversion of Super Bowl ads, especially in monetary terms, is difficult to quantify. Antil said, "no one has yet come up with a good way to measure [the] ROI of a Super Bowl ad. It's very difficult to convert most factors gained from the broadcast to a dollar value." Antil warned that crypto companies faced the same risk as dot-com companies in the Super Bowl of 2000.
Increased Presence In Sports
2021 was a stellar year for cryptocurrencies and exchanges in terms of reach. Crypto companies shelled top dollar as part of their marketing campaigns, striking partnerships with sporting entities and shooting expensive advertisements.
The marriage of sports and cryptocurrencies is being sealed and probably the most notable deal was Crypto.com purchasing the naming rights to what was once the Staples Center, in a move worth over $700 million. Binance seized the initiative to sponsor the African Cup of Nations while Serie A entered into a partnership with Crypto.com.
From all indications, these kinds of partnerships are likely to continue. Crypto enthusiasts hope that the awareness created will lead to mainstream adoption of the asset class in the end.


Markethive Advertisement
DISCLAIMER: None Of The Information You Read On ZyCrypto Should Be Regarded As Investment Advice. Cryptocurrencies Are Highly Volatile, Conduct Your Own Research Before Making Any Investment Decisions.
The original article written by Aliyu Pokima and posted on ZyCrypto.com.
Article reposted on Markethive by Jeffrey Sloe
** Get secure funding for business projects in the USA and around the world. Learn more about USA & International Financing at Commercial Funding International. **