Did Elon Musk Exit Dogecoin Market?
Elon Musk May Have Finally Exited The Dogecoin Market For Good
By Olivia Brooke – June 23, 2021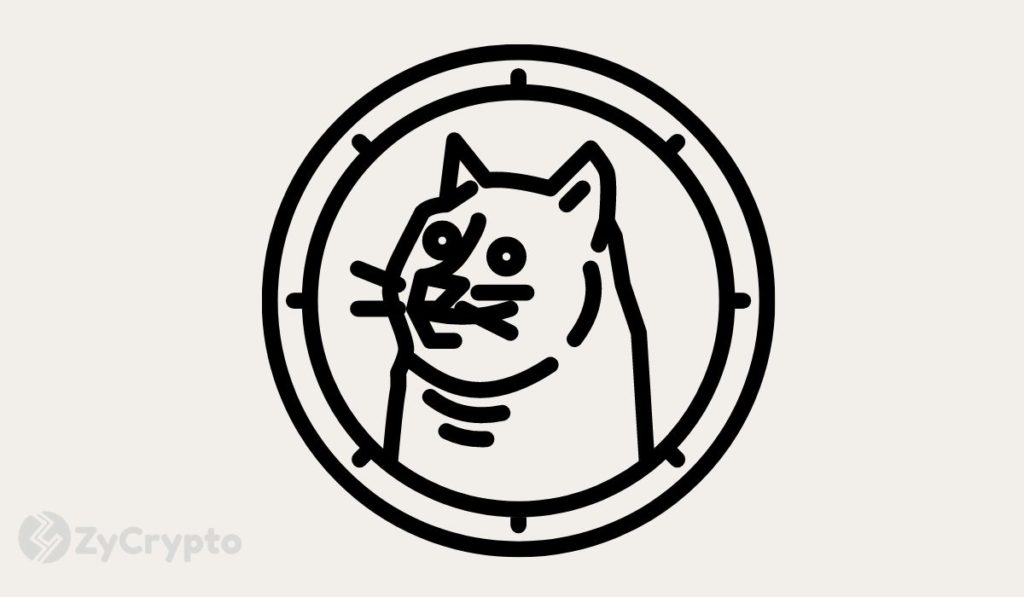 Dogecoin has been going off track since Elon musk's SNL performance, which took place on the 8th of May, ever since then, the meme-coin has lost an estimated $70 billion in market capitalization, bringing its market cap to $29.5 billion at this time.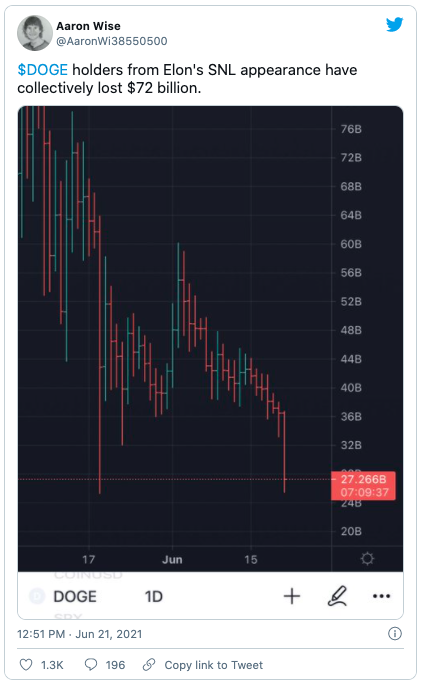 Can Dogecoin thrive without hitting $0?
Dogecoin has been moving on a slippery slope since the year began. Starting out the month of January with a price of $0.005685. April recorded a high of $0.47, and on the 8th of May, Doge hit $0.7 for the first time. At press time, Doge is down 26%, trading at a price of $0.2.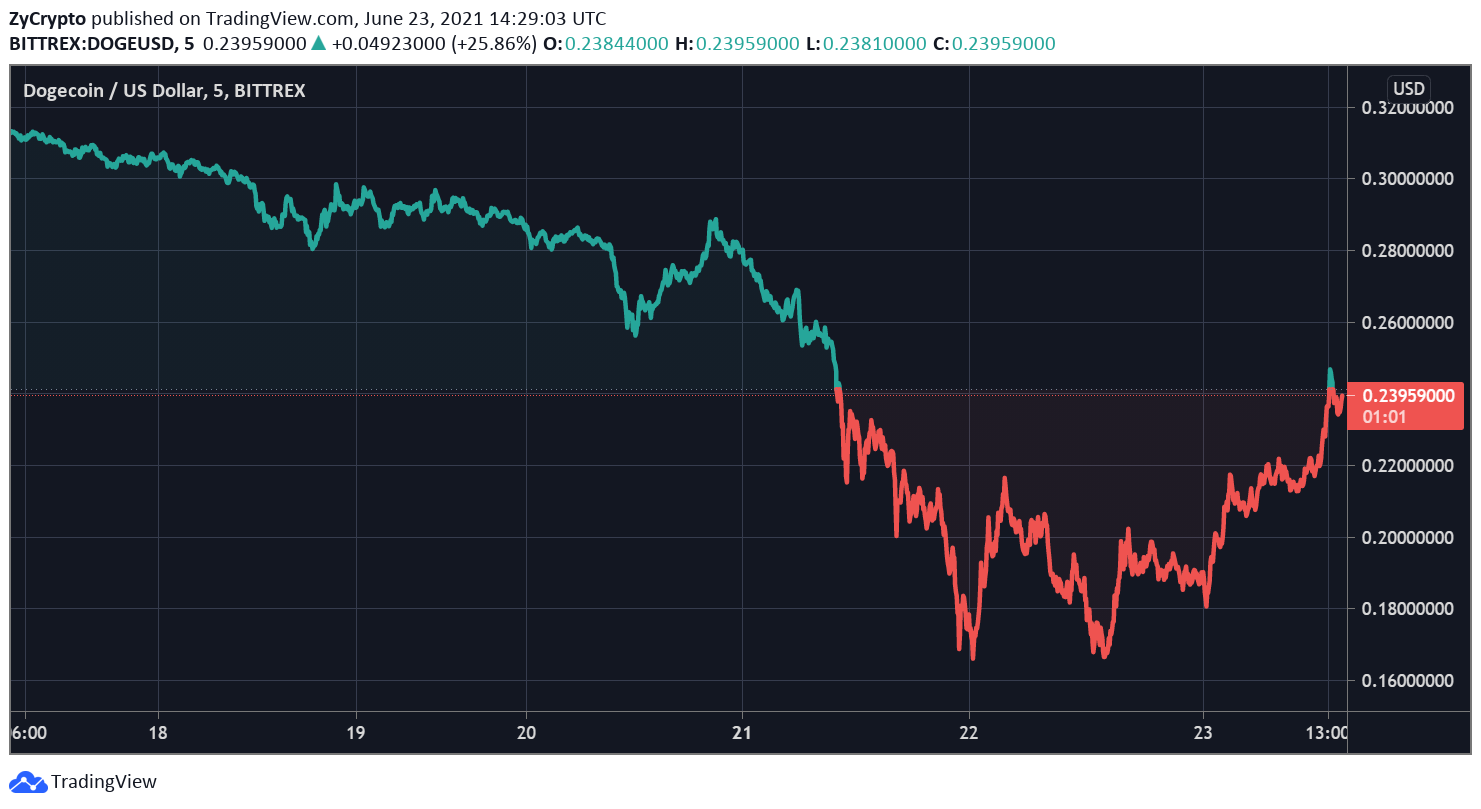 DOGEUSD Chart By TradingView (Click image for larger view)
Where is Elon Musk?
It is safe to say that Elon Musk has single-handedly fueled buying interest for Dogecoin, for the most part of this year. The Billionaire who prides himself as the "DogeFather " had always been present to put in a word or two for the asset time and time again.
Many times, the CEO only needed to do as much as post a meme, or make a Doge joke and the price of the meme coin went off the roof almost instantly. On few other occasions, Musk went as far as saying that Doge was the money for the people and that the asset was a futuristic one that would stand the test of time.
The latest the Billionaire had said about Doge, was quizzing his 50 million+ Twitter followers on whether they'd be interested in buying Tesla cars with Doge while following up the tweet with the revelation that he was in touch with Doge developers.
But it's been over two weeks since Musk made those posts. The Billionaire has since been mute on Doge, although he had been more vocal about Bitcoin in the weeks before. Members of the Doge community have taken to Twitter to question Musk's silence, implying that he may have ditched the asset for good.
Can Musk save the day?
While a single tweet from Musk at this time could help to clear the air and give the much-needed clarity to community members, it is unlikely that it will single-handedly revive the market.
Recall that Elon Musk had revealed that he would only keep supporting the Doge community if buyers stopped clutching onto their Doge holdings and distributed it. While there's no data that shows that has been done, there is no data that also shows that it hasn't been done. Nonetheless, the Doge community, like many other altcoin communities, is anticipating the nearest altcoin season and hoping that their choice of investments survives the raging bear market.


Markethive Advertisement
DISCLAIMER
The views expressed in the article are wholly those of the author and do not represent those of, nor should they be attributed to, ZyCrypto. This article is not meant to give financial advice. Please carry out your own research before investing in any of the various cryptocurrencies available.
The original article written by Olivia Brooke and posted on ZyCrypto.com.
Article reposted on Markethive by Jeffrey Sloe