Ethereum At 9K In Six Months?
Crypto Research Analyst Puts Ethereum At $9,000 In Six Months
By Best Owie – December 23, 2021 in Ethereum Reading Time: 3 min read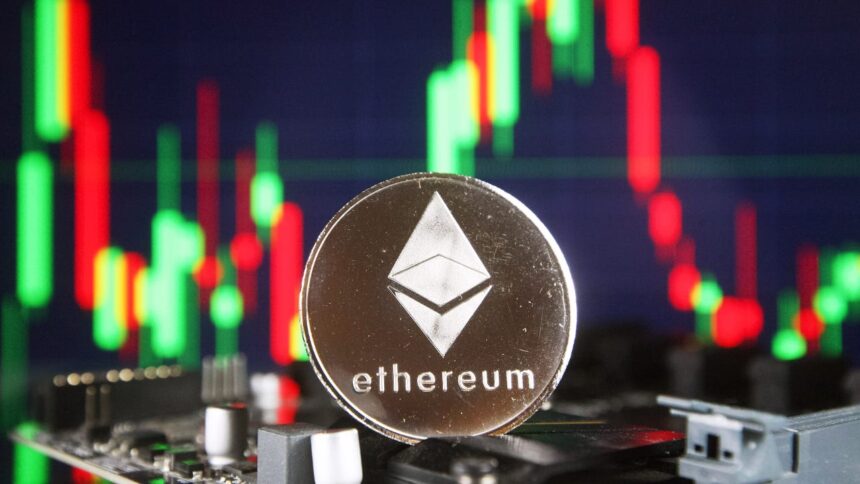 Ethereum has had a good year in 2021, although the digital asset is looking to close out the year on a less than a bullish note. Nevertheless, investor sentiment around the altcoin continues to be on the positive side as most expect the cryptocurrency to do well in the coming years. One of those is a crypto research analyst at Fundstrat, Armando Aguilar, who believes that Ethereum will double in price next year.
Ethereum Heading For A Big Year
In a report on Business Insider, Aguilar noted that the year has been a choppy one for the cryptocurrency market. There were several bull rallies and crashes that rocked the market for the year, and the analyst expects to see this choppiness persist into next year. However, next year does not look to be all bad from his perspective.
Related Reading | Jack Dorsey Disses Ethereum, Web3 In Twitter Rampage
Aguilar shared with Insider that he was expecting more adoption from institutional investors into bitcoin which would lead to what he sees to be a successful year. For Ethereum, this has some important implications as the coin has now lost its footing above $4,000. Aguilar explained that he sees the price of Ethereum doing very well going into the year 2022.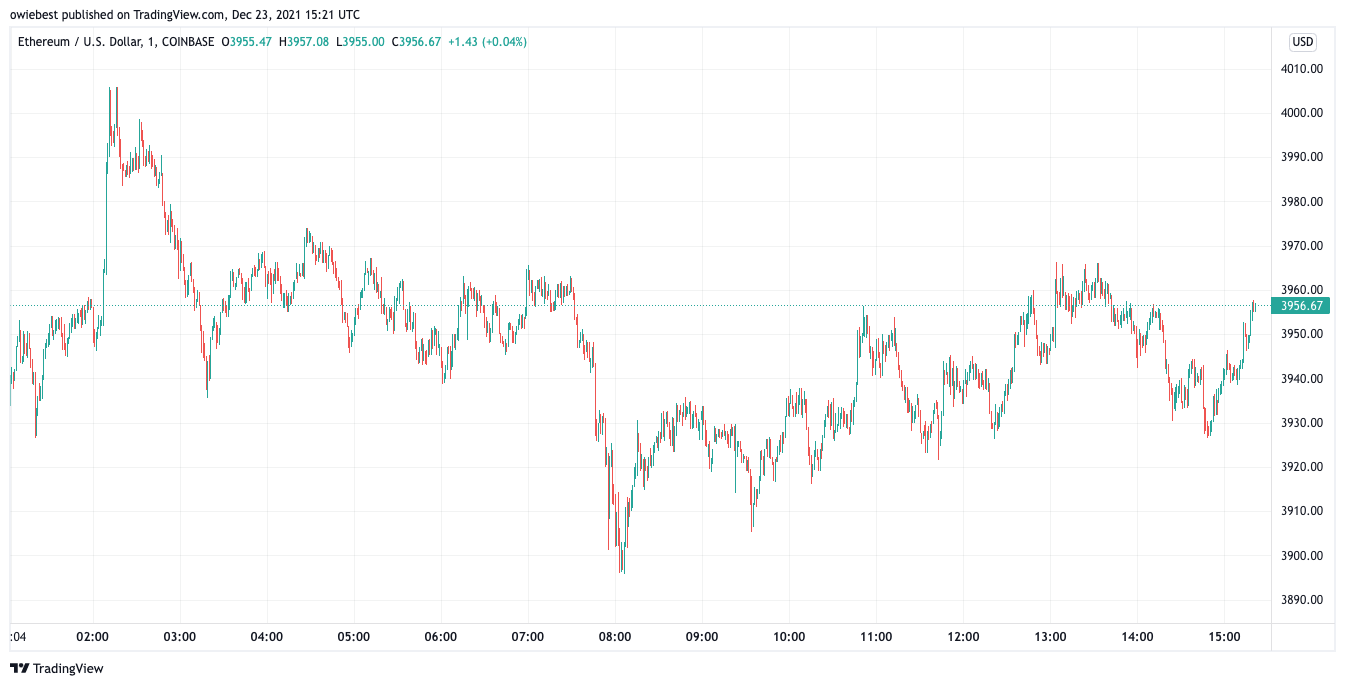 ETH begins recovery towards $4k | Source: ETHUSD on TradingView.com
He puts the price of the second-largest cryptocurrency by market cap at $9,000 by the second quarter of 2022. This will be propelled by the growth of decentralized finance (DeFi), the metaverse, and NFTs.
Even with the explosive growth of DeFi in 2021, Aguilar sees this growth going into 2022 as institutional investors take more stake in the market. As this demand grows, Atheneum's value will grow with it, putting it at $9,000 in the first half of 2022. "I believe that DeFi will play a major role for institutional capital next year," said Aguilar. "As institutional and retail demand drove DeFi into new heights, the trends will continue to spill into 2022."
Bitcoin Clocking Six Figures
For Ethereum to hit Aguilar's prediction, bitcoin would also have to see explosive growth in 2022. This is why the analyst also expects bitcoin to finally hit six figures in the same time frame. He puts this up to more adoption from institutional investors as they turn to bitcoin to combat rising inflation rates. This will see the price of bitcoin finally surge towards the coveted $100,000 price.
Related Reading | By The Numbers: How Ethereum 2.0 One-Year Stats Stack Up
Additionally, institutional investors are already getting exposure to the digital asset through the various ETFs that have been approved by the SEC. Aguilar notes that funds like Valkyrie are tracking US public companies that are exposed to bitcoin through the Balance Sheet Opportunities ETF.
Just like Ethereum, bitcoin looks to be heading towards a year-end close below expectations. The digital asset continues to struggle at $48,000 going into the holidays, suggesting that a close below $50,000 for the year is imminent.
Featured image from BankrateAn, chart from TradingView.com


Markethive Advertisement
The original article was written by Best Owie and posted on NewsBTC.com.
Article reposted on Markethive by Jeffrey Sloe
** Get secure funding for business projects in the USA and around the world. Learn more about USA & International Financing at Commercial Funding International. **