Facebook Report: Libra May Never Launch
Facebook Report: Libra May Never Launch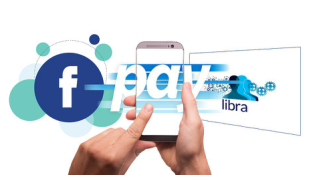 The said launch of Libra, Facebook's digital currency, has created a wide schism in the world of cryptocurrencies. Some believe that Libra is too centralized for the world's good. Some back it as a ramp for crypto mass adoption. In the past weeks, Facebook has however faced more significant opposition from without, with US politicians relentless in their criticism. Now, in Facebook's latest Q2 report, the social media giant has warned that it could back down on the Libra project, as a result of the backlash.
In the report sent to the US Securities and Exchange Commission (SEC), Facebook says:
"There can be no assurance that Libra or our associated products and services will be made available in a timely manner, or at all."
Facebook further adds that evolving and uncertain regulations and laws around digital currencies could impede Libra's launch.
Lack of Prior Crypto Experience
The platform, although with over 2.41 billion monthly active users, further admits that it lacks prior experience with blockchain and crypto technologies. They further said that this disadvantage could affect its ability to not only develop Libra but market it as well.
While testifying to the House Financial Services Committee, David Marcus, the CEO of Calibra, has faced an increasingly harsh reception. D-Calif's Rep. Brad Sherman has shockingly compared Libra's operational consequences to those of the 9/11 terrorist attacks. Earlier, he said:
"The most innovative thing that's happened this century is when Osama bin Laden came up with the innovative idea of flying two airplanes into towers. That's the most consequential innovation, although this may do more to endanger America than even that."
Sherman has further asked that Mark Zuckerberg, the Facebook CEO face congress too. Explaining, he said Facebook is creating a privacy device for human traffickers, tax evaders, terrorists, and sanction evaders. The hearing held at Washington's Capitol Hill on July 17, 2019, had other legislators tear onto Libra and Facebook, albeit with more restraint.
Congress: Facebook Not Ready for Libra
Members from the US congress on the House committee have been extremity against the social media giant's plan to delve into financial services. Many of them have highlighted Facebook's data privacy and election meddling shortcomings as reasons why it is unqualified to run its digital currency.
They have accused Facebook of launching Libra while ill-prepared for the consequences if it fails. Rep. Nydia Velasquez, for instance, told Marcus that Calibra, unlike Facebook, was not dealing with a Silicon Valley product that could be perfected while deployed to the masses.
This rising criticism has not been made easier by the fraud already arising around Libra. There already are websites and social media pages selling fake Libra coins months before the purported launch. The US government has not been the only one worried about Facebook's currency. Bruno Le Maire, the French Finance Minister and Benoit Coeure an Executive Board Member of the European Central Bank, have also raised their concerns over Libra.
Mark Zuckerberg has in the past said that his company would take its time and ensure that the token satisfies every stakeholder before its launch. Facebook has said that the Calibra and Libra are meant to provide a low-cost method of money transfers. However, most crypto fans have viewed it as a PayPal upgrade or version of WeChat Pay.
Original article written by Jose Antonio Lanz and posted on the EthereumWorldNews.com site.
Article posted on Markethive by Jeffrey Sloe
Visit MarketHive to learn more: http://markethive.com/jeffreysloe