Is Bitcoin price bottom in?
Bitcoin price bottom is in, says Fidelity exec as crypto market exits 'extreme fear'
Macro comparisons suggest that there's no more room for dips on BTC/USD, suggests Jurrien Timmer.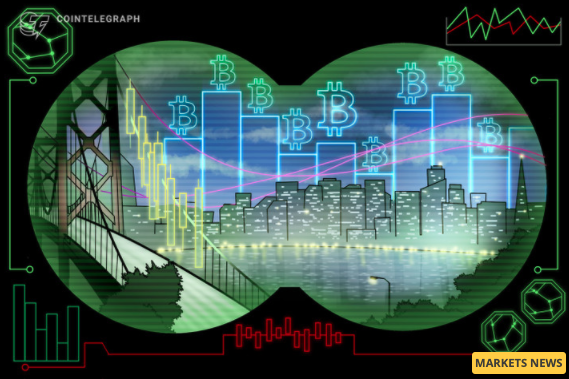 Image courtesy of CoinTelegraph
JUNE 15, 2021
Bitcoin (BTC) has already hit its price bottom, one of the industry's top executives believes as BTC price action stays above $40,000.
In a tweet on Monday, Jurrien Timmer, director of global macro at U.S. multinational financial services corporation Fidelity Investments, called time on any further Bitcoin price dips.
Bitcoin bulls increase confidence
BTC/USD maintained higher levels overnight on Monday after surging through $40,000 resistance. Despite not yet fulfilling traders' predictions of a $47,000 push, the mood has become broadly positive on the back of fresh high-profile praise from the likes of Elon Musk and Paul Tudor Jones.
For Timmer, the time has come to look higher, not lower, when it comes to charting Bitcoin's next move.
"In my view, it looks like the bottom is in," he summarized.
Timmer uploaded a chart comparing BTC/USD with the GS Retail favorites basket, a relationship that highlights similar local bottom formations.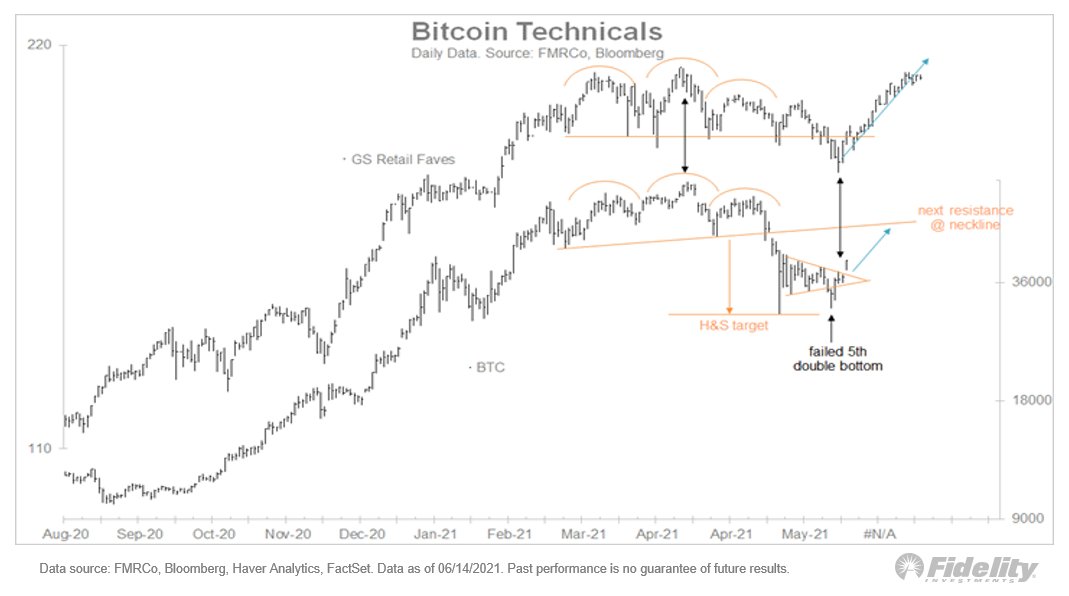 GS Retail favorites basket vs. BTC/USD chart. Source: Jurrien Timmer/Twitter< (Click image for larger view)
Fidelity has increased its Bitcoin activities in recent times, releasing a dedicated analytics platform and even applying to launch an exchange-traded fund (ETF). United State regulators began scrutinizing the application in late May.
Fear & Greed ditches the emotion
Meanwhile, another aspect of cryptocurrency, which is back near 40, is the Crypto Fear & Greed Index — a classic sentiment gauge adding to the bullish mood.
Related: A Bitcoin indicator with a 'perfect' history just told you to buy the dip
After hitting its lowest in more than a year in recent week, Fear & Greed has rebounded to 38/100 — approaching neutral territory.
The Index uses a basket of sentiment measures to determine whether traders are overly bullish or bearish at a certain price, and therefore whether tokens are oversold or conversely due for a sell-off.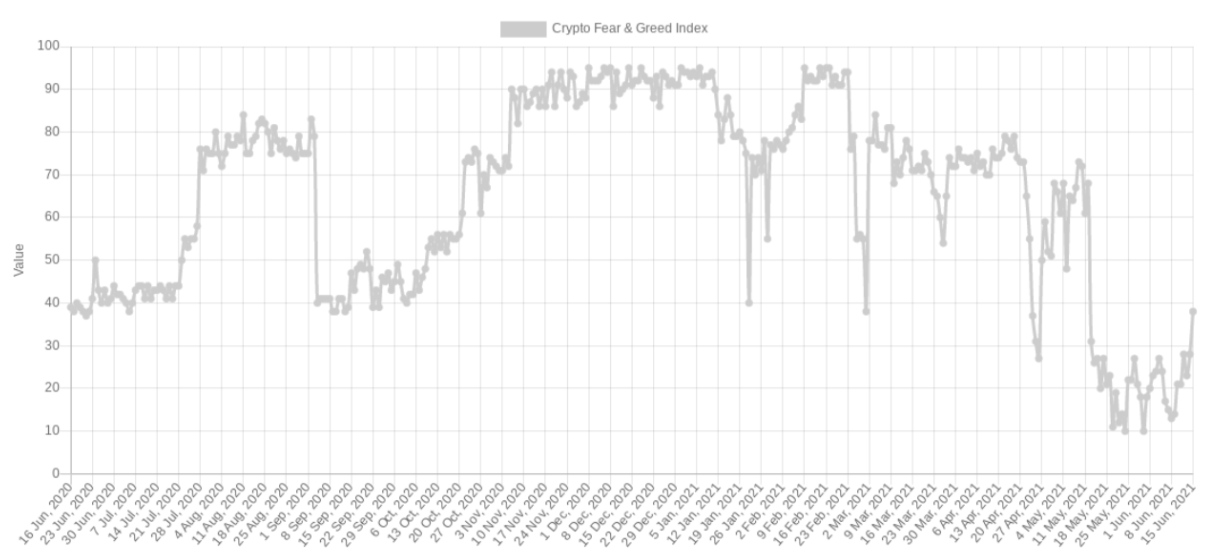 Crypto Fear & Greed Index as of June 15. Source: Alternative.me (Click image for larger view)

Markethive Advertisement
Original article posted on the CoinTelegraph.com site, by William Suberg.
Article re-posted on Markethive by Jeffrey Sloe