MicroStrategy Buys Bitcoin Dip
MicroStrategy Follows El Salvador's Lead As It Buys Bitcoin Dip
By Best Owie – November 30, 2021 in Bitcoin Reading Time: 2 min read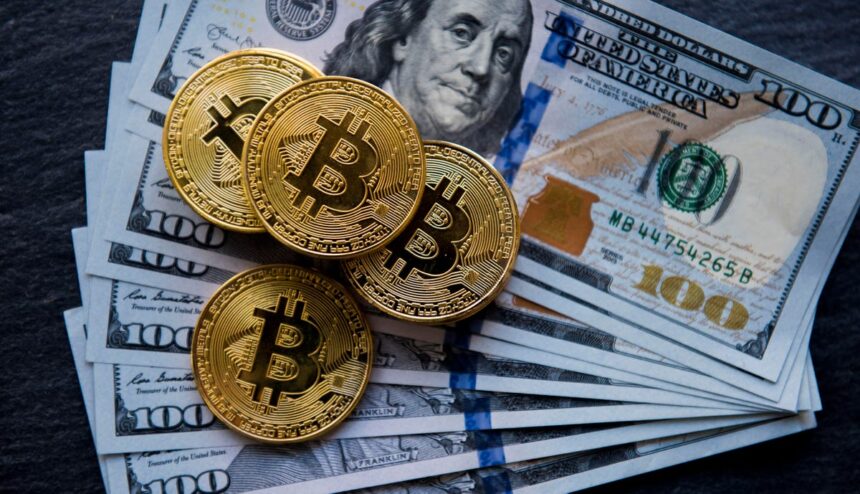 For those who can afford it, the recent dips in Bitcoin price have been nothing more than an opportunity to buy the digital asset at a discounted price. This has certainly been the case for El Salvador and now MicroStrategy, as both these entities have moved swiftly to take advantage of the price dip to increase their holdings.
El Salvador had quickly snapped up another 100 BTC when the price had fallen to $54,000, with the president once again saying that the country got the coins at a discount. MicroStrategy, the publicly traded firm that holds the largest amount of bitcoin on its balance sheet, followed in the footsteps of El Salvador. This time buying up $414 million worth of BTC.
Related Reading | Report Shows Institutional Investors Are Abandoning Bitcoin For Altcoins
MicroStrategy Deepens Bitcoin Bet
MicroStrategy has renewed its promise to keep adding bitcoin to its balance sheet with its latest purchase. The firm which is headed by Bitcoin maximalist Michael Saylor announced that it had bought even more bitcoins to add to its already impressive holdings. MicroStrategy's latest purchase consisted of a $414 million buy, which amounted to 7,002 BTC added to its balance.
This recent purchase brought the total of MicroStrategy's bitcoin holdings to a whooping 121,044 coins. The firm bought the digital asset at an average of $59,187 per coin, well below its record $69K high at the beginning of November.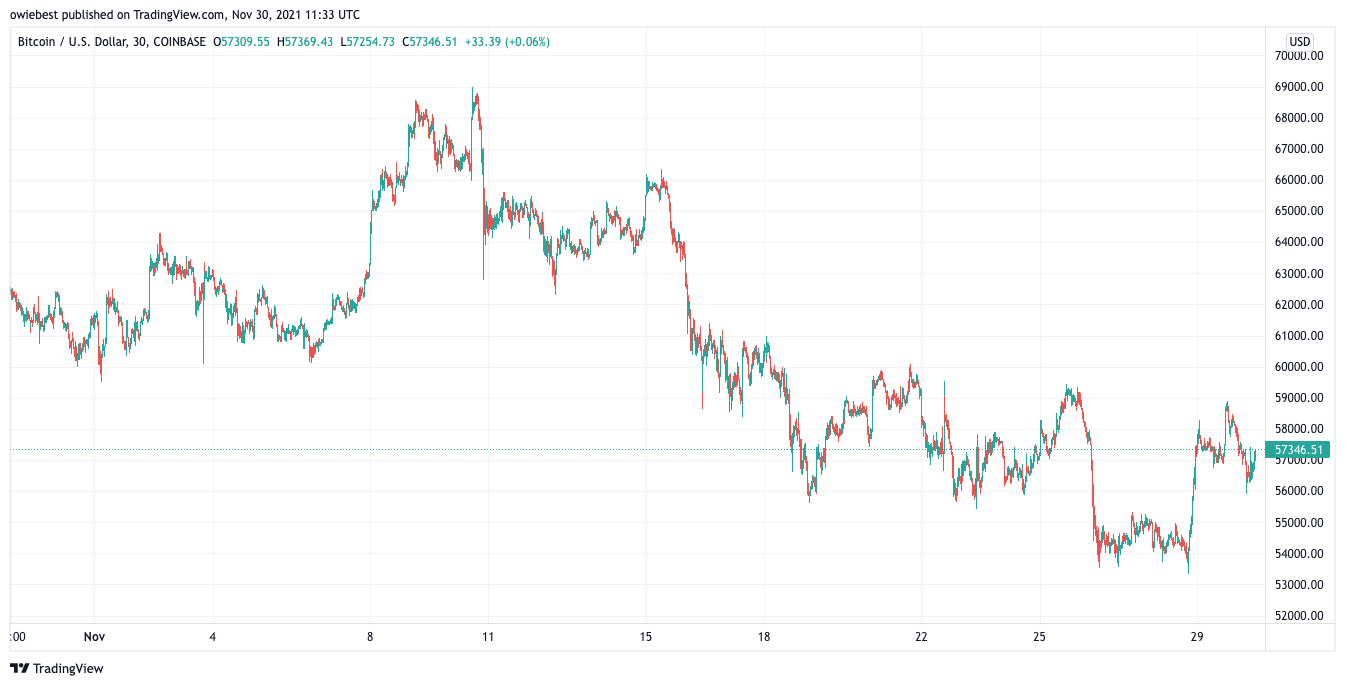 BTC recovers above $57K | Source: BTCUSD on TradingView.com
MicroStrategy has gradually filled its coffers with bitcoin and has so far spent approximately $3.57 billion in total. Despite bitcoin's drop from its all-time high, the firm continues to remain in profit with an average price of $29,534 per bitcoin.
Companies Betting Big On Bitcoin
MicroStrategy is not the only company that has thrown its hat in the ring with bitcoin, although it holds the largest volume of all publicly traded companies. Electric vehicle maker Tesla had also announced that it holds bitcoin on its balance sheet. Tesla which is headed by another Bitcoin maximalist in the person of Elon Musk holds 48,000 BTC on its balance sheets, currently worth around $2.99 billion.
Related Reading | El Salvador Buys Bitcoin Dip As Omicron Variant Ravages Market
Galaxy Digital is headed by Mike Novogratz, an outspoken crypto bull that has reiterated the potential of bitcoin numerous times. The firm also holds16,402 bitcoins on its balance sheet, $956.69 million in today's value.
Square Inc. headed by Twitter boss, Jack Dorsey holds 8,027 BTC, while Marathon Patent Group holds around $280.7 million in bitcoin (4,813 BTC).
A recurring theme around all these companies is that no matter when they entered the market, they are all in profit by at least 100% of the value the bitcoins cost at the time of purchase.
Featured image from Forbes, chart from TradingView.com


Markethive Advertisement
The original article was written by Best Owie and posted on NewsBTC.com.
Article reposted on Markethive by Jeffrey Sloe
** Get secure funding for business projects in the USA and around the world. Learn more about USA & International Financing at Commercial Funding International. **