Morgan Stanley Adds Millions Of Bitcoin Shares
Leading U.S. Bank Morgan Stanley Added Millions Of Grayscale Bitcoin Shares In Q3
By Olivia Brooke – November 24, 2021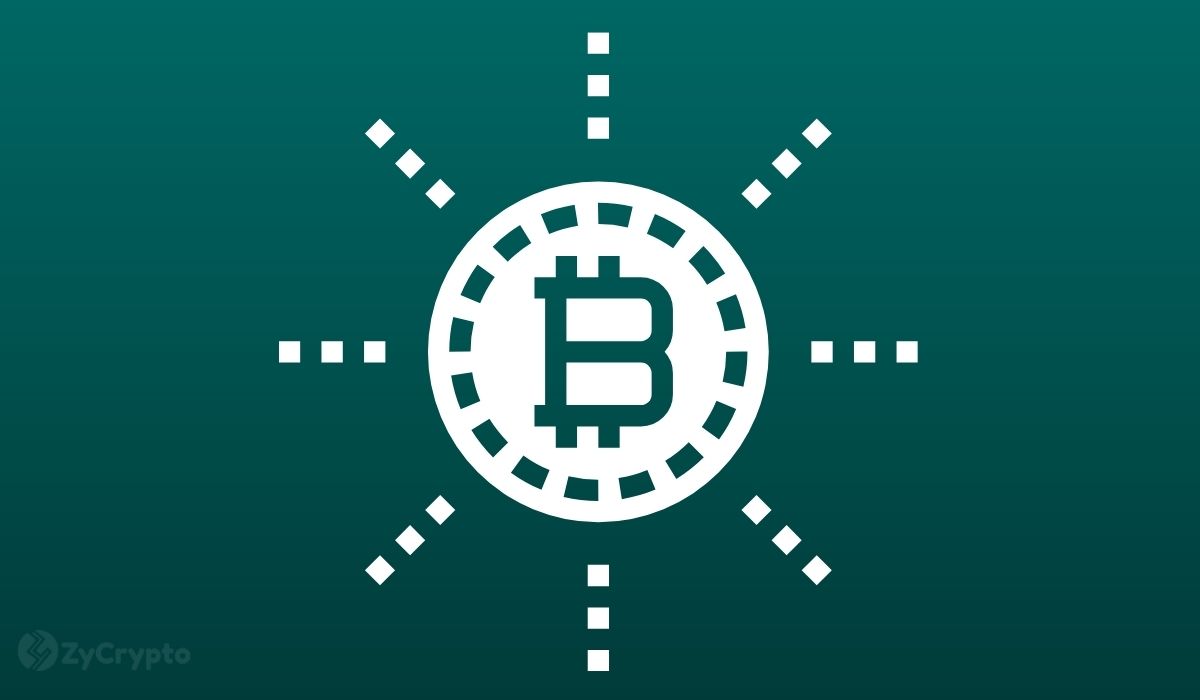 Key takeaways
The U.S.'s multinational investment bank, Morgan Stanley, added over 2 million shares of Grayscale Bitcoin Trust (GBTC) in Q3.
Total holdings now stand at over 8 million shares.
The addition is coming at a time when GBTC has been facing competition from Bitcoin futures ETFs.
SEC filings by leading global investment bank and wealth management firm, Morgan Stanley reveal it has increased its Bitcoin exposure in Q3 through Grayscale Bitcoin Trust (GBTC).
The firm made this known through its filing for the quarter with the SEC where it noted the funds that added shares of GBTC. Among them were its Growth Portfolio Fund which added 1.5 million shares, its Insight Fund which added nearly 600,000 shares, and Global Opportunity Portfolio which added around 500,000 shares.
More than 30 other funds managed by Morgan Stanley also showed percentage increases in their Bitcoin exposure. Their combined holding addition was over 2 million shares. These additions bring their total holdings to over 8 million shares and help them solidify their position as one of the largest investors in GBTC along with Cathie Wood's Ark Invest.
Increasing Its Bitcoin Exposure
Although Morgan Stanley has not made direct purchase of Bitcoin, it has been open to cryptocurrency for a while. It became the first U.S bank to provide its clients access to Bitcoin funds back in March. In other SEC filings, the bank has been consistent with its addition of exposure to Bitcoin. In June, Morgan Stanley revealed that it bought 28,289 GBTC shares worth $1.3 million through its Europe Opportunity Fund, though that was a relatively small investment compared with today's filings.
The filing in August also indicated that the bank increased its indirect exposure to Bitcoin by buying more than one million Grayscale Bitcoin Trust shares, which were worth around $40 million at the time.
The investment bank has been investing in crypto firms as well. In January, it invested $500 million in MicroStrategy. It has followed up with investments in other funds including Galaxy Digital, and also a fund by a joint effort with Bitcoin company NYDIG and asset manager FS Investments.
Grayscale's troubles may be solved by converting to an ETF
Analysts have noted that the filing is coming at a critical time for GBTC which has been struggling for some time. The fund has faced competition from the new Bitcoin futures ETFs that were launched last month and is currently trading at around an 11% discount.
However, Grayscale plans to convert the fund into a spot-settled Bitcoin ETF and has applied with the SEC to do so. While the application awaits approval like the rest of its kind, the market remains optimistic for Bitcoin adoption despite the price of Bitcoin struggling in the market. Bitcoin is currently trading at about $57,287, down 17% in the last 14 days.
DISCLAIMER: None Of The Information You Read On ZyCrypto Should Be Regarded As Investment Advice. Cryptocurrencies Are Highly Volatile, Conduct Your Own Research Before Making Any Investment Decisions.
The original article written by Olivia Brooke and posted on ZyCrypto.com.
Article reposted on Markethive by Jeffrey Sloe
** Loans, secure funding for business projects in the USA and around the world. Learn more about USA & International Financing at Commercial Funding International. **