Multi-Billion-Dollar Store Domino's Pizza Now Accepts Bitcoin
Multi-Billion-Dollar Store, Domino's Pizza Now Accepts Bitcoin
by Dalmas Ngetich – February 14, 2019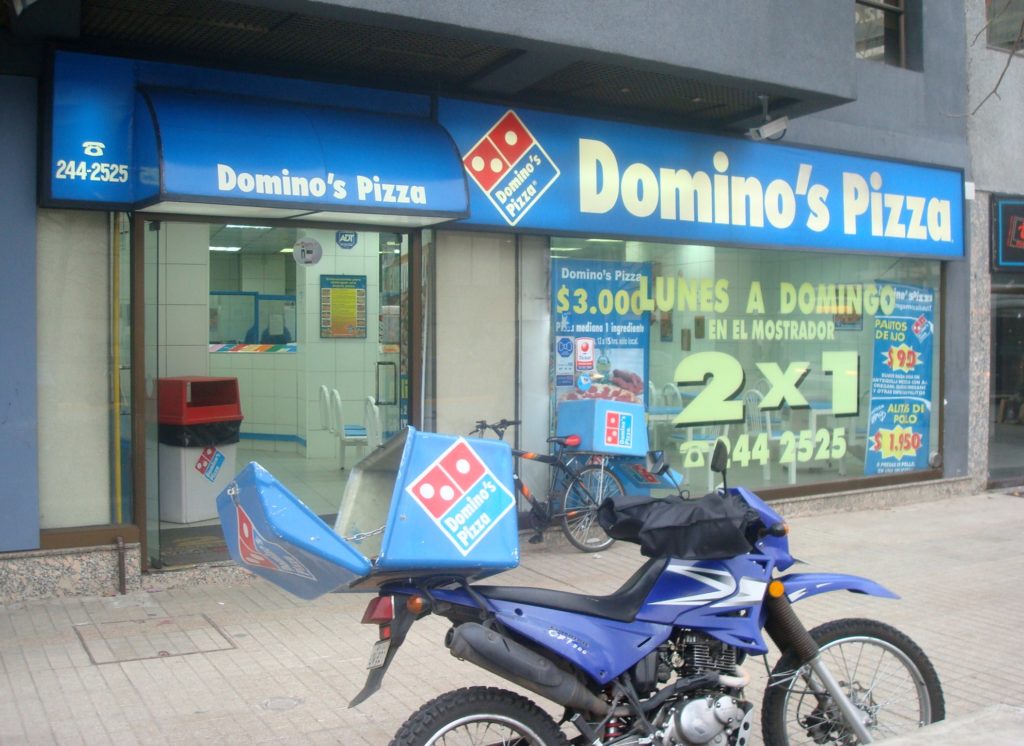 Well, Bitcoin hodling just got harder, you can now buy your favorite pizza from Domino's Pizza via the Lightning Network while enjoying negligible fees. What's more? Transaction settles in less than 30 seconds—which is near instantaneous if you ask me—and delivery time is within 30 minutes from anywhere in the US.

While there are no details on whether Bitcoins are accepted in all of their 13,811 stores spread out across the globe including China, there is no doubt that Bitcoin, Lightning Network and general adoption is gaining traction.
For starters, Domino's Pizza is a public company with shares traded at the world's second largest stock operator by market cap, NYSE as DPZ. The company revenue by financial year 2017 stood at $2.47 billion translating to $214.68 million in profits. Domino's Pizza now joins Paragliding of Switzerland, Nanotorch, Spendl, Vape Store and Pollo Feed in a long list of merchants experimenting with the future of money.
Why Lightning Network
Although there is furore on how and why the Lightning Network (LN) operates, it is the next thing close to Bitcoin scaling. On their homepage, LN proponents say the off-chain platform guarantees instant transactions while simultaneously scaling the notoriously hard to "scale" public blockchain.
Elizabeth Stark's developed solution bring forth instant payments without a worry of block confirmation times because "security is enforced by blockchain smart-contracts without creating an on-blockchain transaction for individual payments."
Besides, the network is designed for speed, eliminating bottlenecks and can as a result process millions if not billions of transactions per second "blowing away legacy payment rails by many orders of magnitude." Speed and scalability have a causative effect, slashing down costs and allowing one to pay for Pizza without worrying about high fees.
LN Capacity is Swelling
Through these properties, it is not hard to see why the LN has grown by leaps and bounds even while in Beta.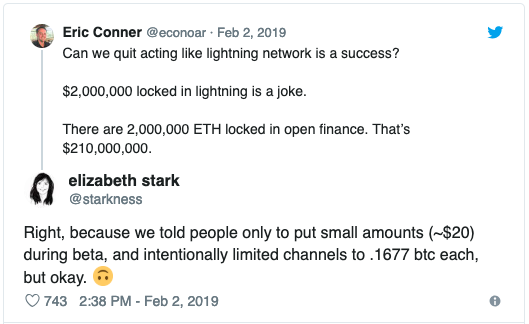 Statistics indicate that the network's nodes are up 15.23 percent to 6,242 boosting the number of opened channels to 25,841—up 30.9 percent. Network's capacity is up 36 percent to 673.85 BTC meaning LN can process $2.4 million worth of transactions.
These possibilities alone present an opportunity for one of the many investors in Lightning Labs including Jack Dorsey. The entrepreneur is behind Twitter and Square-both are multi-billion business tradable in leading American Exchange. In a Stephan Livera hosted podcast, he revealed that Cash App will soon integrate LN:
"We would love to make [Bitcoin] as fast and efficient and transactional as possible, and that includes looking at our seller base and register. It's not an 'if;' it's more of a 'when' – how do we make sure that we're getting the speed that we need and the efficiency?"
Original article written by Dalmas Ngetich and posted on the EthereumWorldNews.com site.
Article posted on Markethive by Jeffrey Sloe
Visit MarketHive to learn more: http://markethive.com/jeffreysloe