Podcaster Accepts Bitcoin Payment
World's Highest-Paid Podcaster Joe Rogan Accepts Bitcoin Payment Of $100,000
By Adrian Klent – November 4, 2021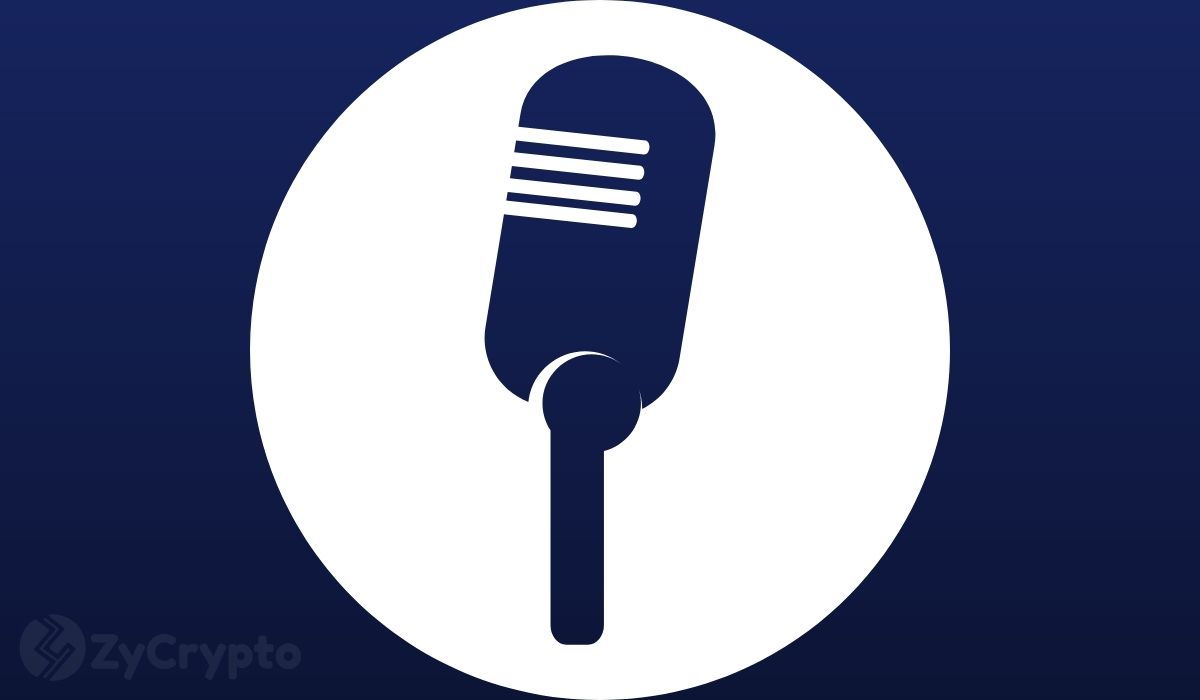 Cryptocurrency adoption is going beyond just institutions and governments.
Key industry figures are beginning to accept Bitcoin as salary payment.
World highest paid podcaster Joe Rogan is the latest to jump on the bandwagon.
Cryptocurrency adoption has been increasing over the years. The year 2021 has been no exception as the fledgling industry has marked several milestones in adoption.
Institutional investors have been buying into a lot of cryptocurrencies. They have made remarkable investments in cryptocurrency startups. Some of them have taken it further by building their own crypto-focused products and strategies.
This year has also seen many governments attempt to get clarity on the industry. Globally, governments are thinking of working to get regulation of the sector right. The majority of governments are also working on their digital currency in the form of CBDCs with some having already launched theirs.
For governments still on the fence, such as the U.S., it has become common for the crypto-industry to have advocates within their ranks. This is especially evident for Bitcoin, the pioneer cryptocurrency, which has a lot of proponents clamoring for their nations to adopt it as a legal tender.
While these have been key drivers, cryptocurrency adoption is going beyond them and getting to specific industry levels. Many key figures in various industries and sectors are beginning to accept crypto, in most cases Bitcoin in particular, as salary. The latest to make such a move has been podcaster Joe Rogan – the world's highest-paid podcaster. On his podcast, The Joe Rogan Experience, yesterday, he revealed that he would be accepting a $100,000 payment in Bitcoin.
However, one observer has noted that the context in which he made the claim could have been a joke. It would not be surprising that Rogan is however serious as Bitcoin has been a regular topic on his podcast over the years and he has at some point even owned some Bitcoin. He has also previously touted Bitcoin as truly transformational and advised his audience to get on board with buying Bitcoin.

Advertisement
His latest announcement is coming not long after NFL player Aaron Rodgers joined the crop of sports personalities that accept their salary in Bitcoin. The Green Bay Packers quarterback revealed via Twitter that he would be accepting a part of his multimillion-dollar salary in Bitcoin. The conversion will be made possible through a partnership with payments giant Cash App.
Similarly, the mayor of Miami, Francis Suarez, announced via Twitter as well that he will accept his next paycheck in Bitcoin. The mayor was responding to a tweet by crypto-proponent Anthony Pompliano who posed the question of who would become the first politician to accept their salary in Bitcoin. Mayor Suarez has already asked Miami's director of innovation and technology Mike Sarasti to set up the payment.
As has been noted, Bitcoin's reducing volatility may be contributing to this trend. Should it continue, more adoption is coming to the industry as more people will come to believe in cryptocurrency. With trust, they will also likely prefer to hold crypto than fiat.
DISCLAIMER: None Of The Information You Read On ZyCrypto Should Be Regarded As Investment Advice. Cryptocurrencies Are Highly Volatile, Conduct Your Own Research Before Making Any Investment Decisions.
The original article written by Adrian Klent and posted on ZyCrypto.com.
Article reposted on Markethive by Jeffrey Sloe
** Get secure funding for business projects in the USA and around the world. Learn more about USA & International Financing at Commercial Funding International. **