Rising Inflation Could "Destabilize" Stablecoins
Rising Inflation Could "Destabilize" Stablecoins And Bring Crypto Industry Down — Coinbase CEO In Search Of Solution
By Ruholamin Haqshanas – September 16, 2021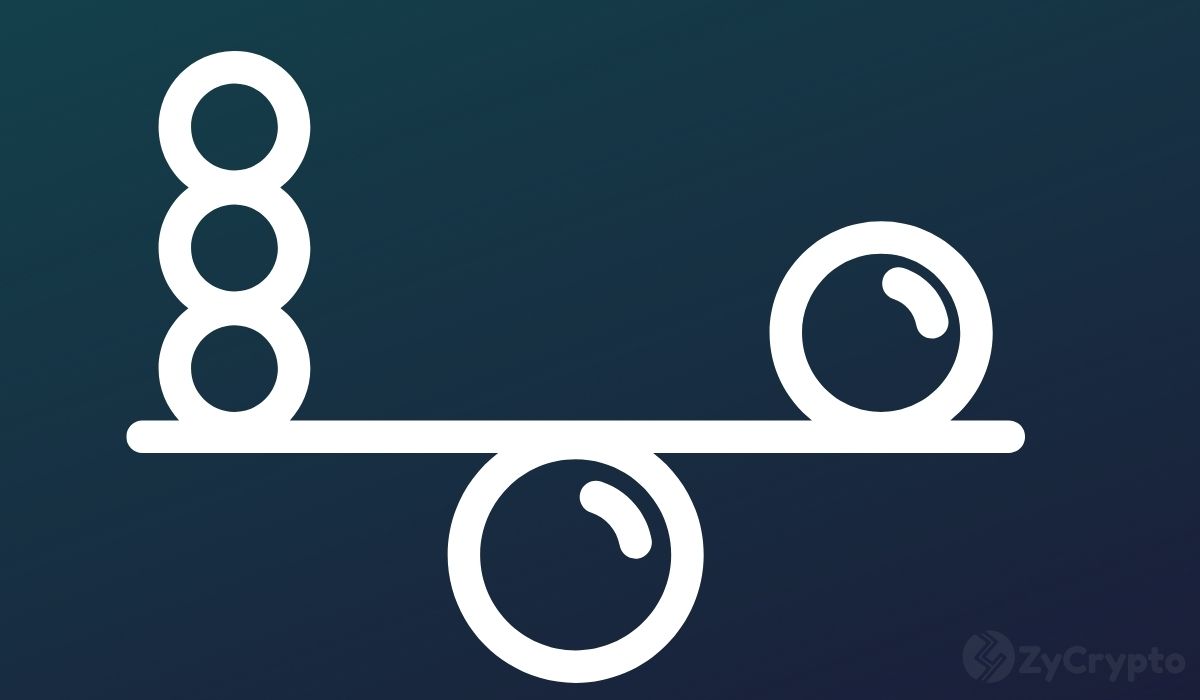 In the US, inflation has been on the rise throughout the entire year. Just last month, the consumer price index (CPI) rose by 0.3%. While this has been quite a decline compared to April and May when prices rose by 0.6% on a seasonally adjusted basis, it is still a nerve-racking high.
It has been perceived that rising inflation would benefit crypto since more people would consider acquiring digital assets to hedge fiat depreciation. However, if the US dollar loses value significantly and becomes unstable, it will also adversely impact US-pegged stablecoins, which would infect the entire crypto ecosystem.
In a recent tweet, Brian Armstrong, CEO at Coinbase, has pointed out this issue and asked for possible solutions.
Crypto Needs to Adapt
Stablecoins are known as the backbone of the crypto ecosystem. They are the safe zone for when the industry goes wild and plummets by double-digit percentages in a matter of hours. Further, they have taken the cross-border payments by storm, so much so that regulators from across the globe warn stablecoins could disrupt banking systems.
However, these alleged "stablecoins" have a less-known issue: they are hyper reliant on the US dollar. Almost all major stablecoins are pegged to the US dollar. This means if the US dollar loses value significantly, then stablecoins would also lose value. In turn, this would drag the entire crypto ecosystem down.
Mentioning this, Coinbase CEO has recently commented that stablecoins could very easily become inflation coins. "If fiat-backed stablecoins really become inflation coins (not so stable), then how will we get a coin that is truly stable?" Armstrong tweeted.
Proposing a vague solution, Armstrong added: "Perhaps something that tracks a basket of real-world goods (purchasing power parity) using oracles?"
Armstrong is not the first person who has raised this crucial subject. Previously, Balaji Srinivasan, former CTO of Coinbase, had explained that there are two types of stablecoins. First, there are fiatcoins, which "are pegged to an external fiat currency like USD, directly or indirectly." Second, there is this newer form of stablecoin, which Srinivasan calls "flatcoins."
Srinivasan explains that if "fiat itself starts to inflate, it isn't really "stable". So a flatcoin optimizes instead for price flatness vs an on-chain basket of goods." In simple terms, a so-called "flatcoin" is not pegged to a fiat currency, rather it is pegged to the purchasing power of an asset at a certain period of time.
Considering the importance of the issue, we should see more projects developing alleged "flatcoins" in the near future — which is also crucial for "de-dollarizing" the crypto ecosystem.
DISCLAIMER: None Of The Information You Read On ZyCrypto Should Be Regarded As Investment Advice. Cryptocurrencies Are Highly Volatile, Conduct Your Own Research Before Making Any Investment Decisions.
The original article written by Ruholamin Haqshanas and posted on ZyCrypto.com.
Article reposted on Markethive by Jeffrey Sloe