SEC Extends Bitcoin ETFs Decision
SEC Extends Decision Timeline Of Four Bitcoin ETFs By 45 Days
By Tolu Okuwoga – October 2, 2021 in Bitcoin, Crypto Reading Time: 3 min read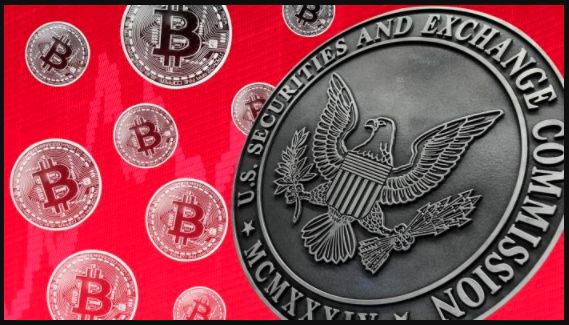 Bitcoin EFT applications are piling up as the United States Securities and Exchange Commission (SEC) continues weighing its options. Wall street's most powerful regulator has once again extended the timeline on making decisions as to whether or not it will approve Bitcoin Exchange-Traded Funds (ETF). The commission extended the deadlines on four applications by 45 days.
The first decision on a proposed rule change that would allow the listing and trading of Bitcoin ETF has been put off till November.
New Deadlines Set By SEC
Global X Bitcoin Trust, Valkyrie XBTO Bitcoin Futures Fund, WisdomTree Bitcoin Trust, and Kryptoin Bitcoin ETF are the four Bitcoin ETFs awaiting the Commission's decision. The approval was rescheduled to November 21, December 8, December 11, and December 24, respectively.
"The Commission finds that it is appropriate to designate a longer period within which to take action on the proposed rule change so that it has sufficient time to consider the proposed rule change and any comments," the SEC stated in an official statement.
On September 8, the SEC released a statement announcing that it was extending its decision to approve VanEck Bitcoin Trust by 60 days to November 14. On April 28, the SEC had said that its ruling on VanEck's filing would come in June at the earliest. This was just hours before a previous deadline. VanEck's filing launched the sprint by companies toward filing for bitcoin ETF approvals.
Related Reading | Will The SEC Approve A Bitcoin Futures ETF In 2021? Here Are The Implications
SEC Chairman Gary Gensler has been moving aggressively to impose tougher restrictions on cryptocurrency. In a recent interview with the Washington Post, he compared stablecoins to poker chips. However, he has indicated that he is more open to cryptocurrency ETFs, suggesting those that comply with strict rules for mutual funds could provide investor protection.
Bitcoin Exchange-Traded Funds In The U.S.
Exchange-traded fund managers have been eager to jump on the cryptocurrencies trading wagon. However, they may be waiting longer than expected after comments from the Securities and Exchange Commission Chairman Gary Gensler damped hopes of quick approval of bitcoin ETFs this year.
Gensler has previously highlighted his concerns about careless oversight, and his stance indicates that the commission wants to impose stricter regulations on cryptocurrencies before approving a list of bitcoin ETF applications. A growing amount of ethereum ETFs have joined the application waitlist, following filings for approval by VanEck and WisdomTree in May. The SEC rejected some earlier bitcoin ETF applications.
In a June 16 release, the regulators said that they would take additional time to seek comments from the public. The SEC specifically asked investors for their opinions on bitcoin ETFs.
In early September, Fidelity Digital Assets met with the regulators privately to push for the approval of their proposed bitcoin exchange-traded fund. They argued the cryptocurrency market is now big enough to support it. The investment firm's president, Tom Jessop, and other executives attended a virtual meeting with the regulator on September 8, according to a presentation that lays out the investor demand for the product.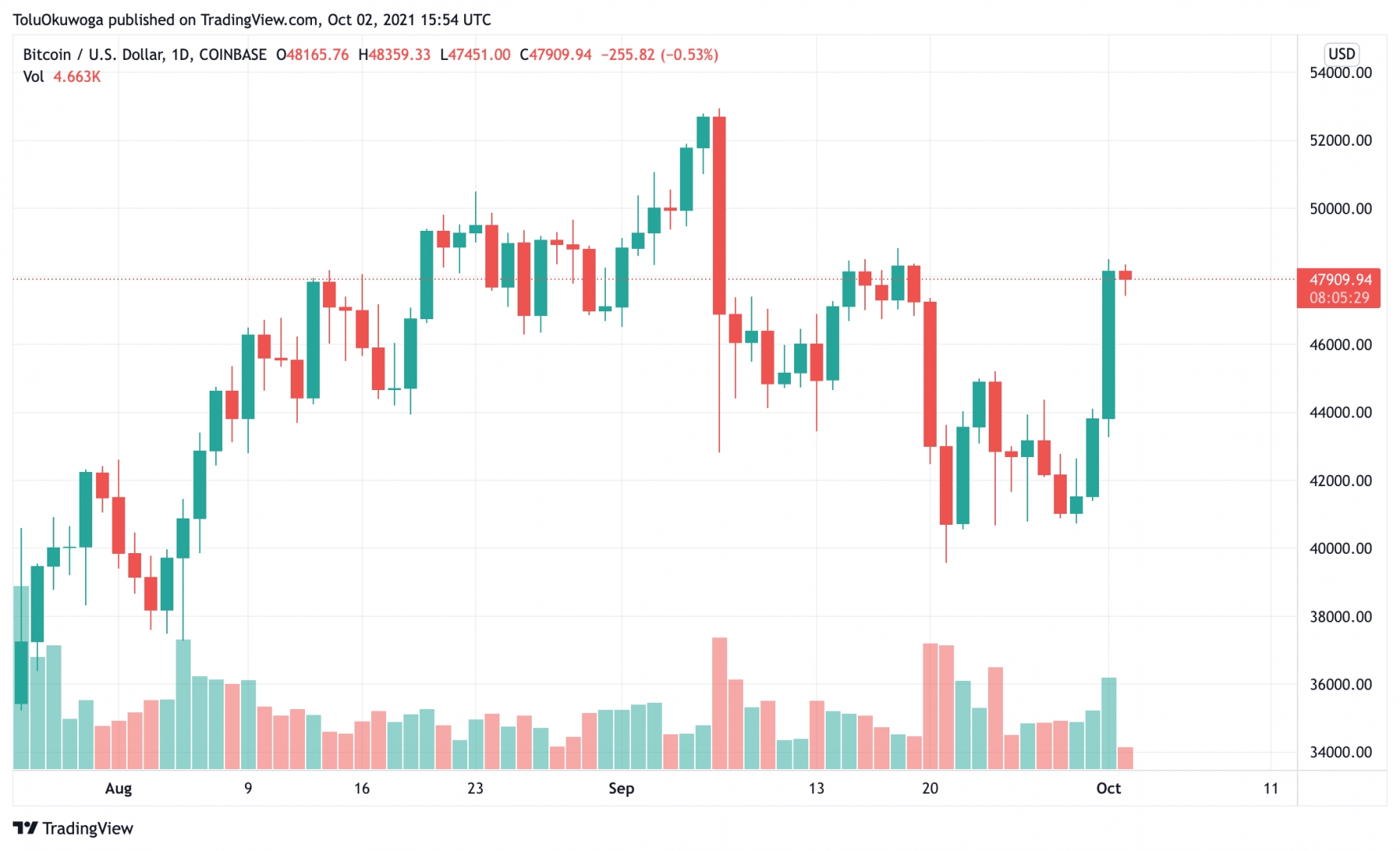 BTC trading at $47.9K | Source: BTCUSD on TradingView.com
The securities regulator is currently considering applications from more than 20 companies. It is expected that the introduction of the first Bitcoin EFT by the SEC will raise the asset's technical indicators with the entry of traditional investors into the market.
Featured image from Financial Times, Chart from TradingView.com

Markethive Advertisement
The original article was written by Tolu Okuwoga and posted on NewsBTC.com.
Article reposted on Markethive by Jeffrey Sloe