Solana Taking The Lead Over Ethereum
What Crypto Billionaire Sam Bankman-Fried Has To Say About Solana Taking The Lead Over Ethereum
By Brenda Ngari – November 26, 2021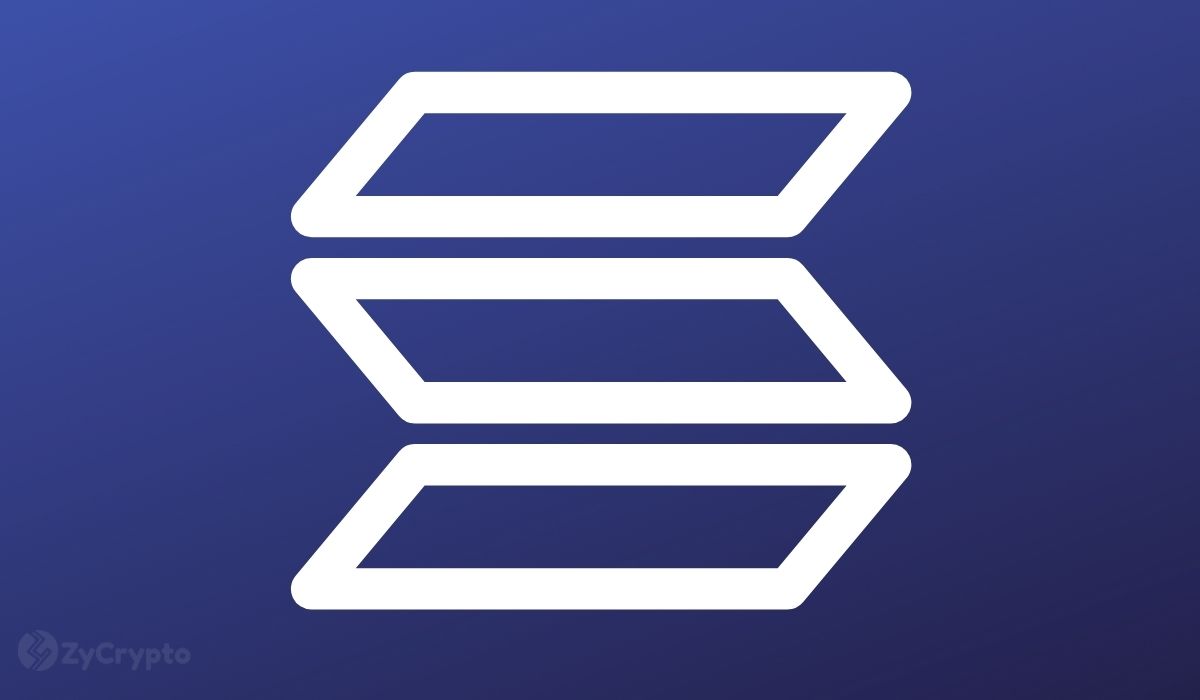 Sam Bankman-Fried, the 29-year crypto billionaire who helms FTX exchange, has recently weighed in on the possibility of Solana surpassing Ethereum by market capitalization as it's a more usable, low-cost alternative. He made the remarks while speaking with Kitco.
Can Solana Overtake Ethereum?
Bankman-Fried observed that the Ethereum token could see mass institutional adoption even if the underlying smart contract-enabled blockchain does not attain the same feat owing to its high transaction fees. Admittedly, absurdly high Ethereum fees and slow confirmation times have become somewhat of an existential crisis.
ETH 2.0 that promises to drive transaction prices down by increasing network capacity is expected to go live in 2022. Bankman-Fried pointed to the native composability concerns around the much-anticipated upgrade, noting that synchronous operations will be an issue with sharding.
These concerns have resulted in users jumping ship to other rival networks like Solana that can handle more transactions and more quickly in a native way. When asked whether Solana's market capitalization can outpace Ethereum's market cap in the near future, Bankman-Fried stated:
"It could happen. It could never happen."
He explained that while Solana has many qualities that supersede Ethereum and a lot of potentials to host a large number of DeFi applications, it can fail to achieve mainstream adoption on the blockchain side. Moreover, it may have serious flaws or even be challenged by another blockchain.
The Solana network currently hosts over 400 projects including a slew of non-fungible tokens (NFTs) and decentralized finance (DeFi) projects. The SOL cryptocurrency has enjoyed explosive growth since its launch, even massively outperforming ETH on a year-to-date basis. SOL is the world's fifth-most valuable cryptocurrency on the leaderboard as of press time.
Bankman-Fried has an eye-watering net worth of nearly $26 billion thanks to his FTX exchange and Alameda Research trading company, which makes him the richest crypto billionaire.
How Memes Are Essential For The Market
Bankman-Fried also discussed memes in the market. He suggested that investors should follow meme cycles when selecting crypto projects to dabble in. "Memes are f***ing important. They drive the market," the crypto billionaire opined.
However, users should exercise caution when dealing with meme stocks and meme coins as they are high-risk. While meme coins like Dogecoin and Shiba Inu have fetched gargantuan returns for investors, others like the Squid Game-inspired token scammed investors in a rug-pull scheme.
That said, the FTX boss advises investing only what one is willing to lose as regardless of the project that you are purchasing, "it could actually go down by 90%".
DISCLAIMER: None Of The Information You Read On ZyCrypto Should Be Regarded As Investment Advice. Cryptocurrencies Are Highly Volatile, Conduct Your Own Research Before Making Any Investment Decisions.
The original article written by Brenda Ngari and posted on ZyCrypto.com.
Article reposted on Markethive by Jeffrey Sloe
** Get secure funding for business projects in the USA and around the world. Learn more about USA & International Financing at Commercial Funding International. **