Ethereum Debuts On CME To $55M In Futures Open Interest
Ethereum Debuts On CME To $55M In Futures Open Interest
By Tony Spilotro – February 16, 2021 in ETH Reading Time: 3min read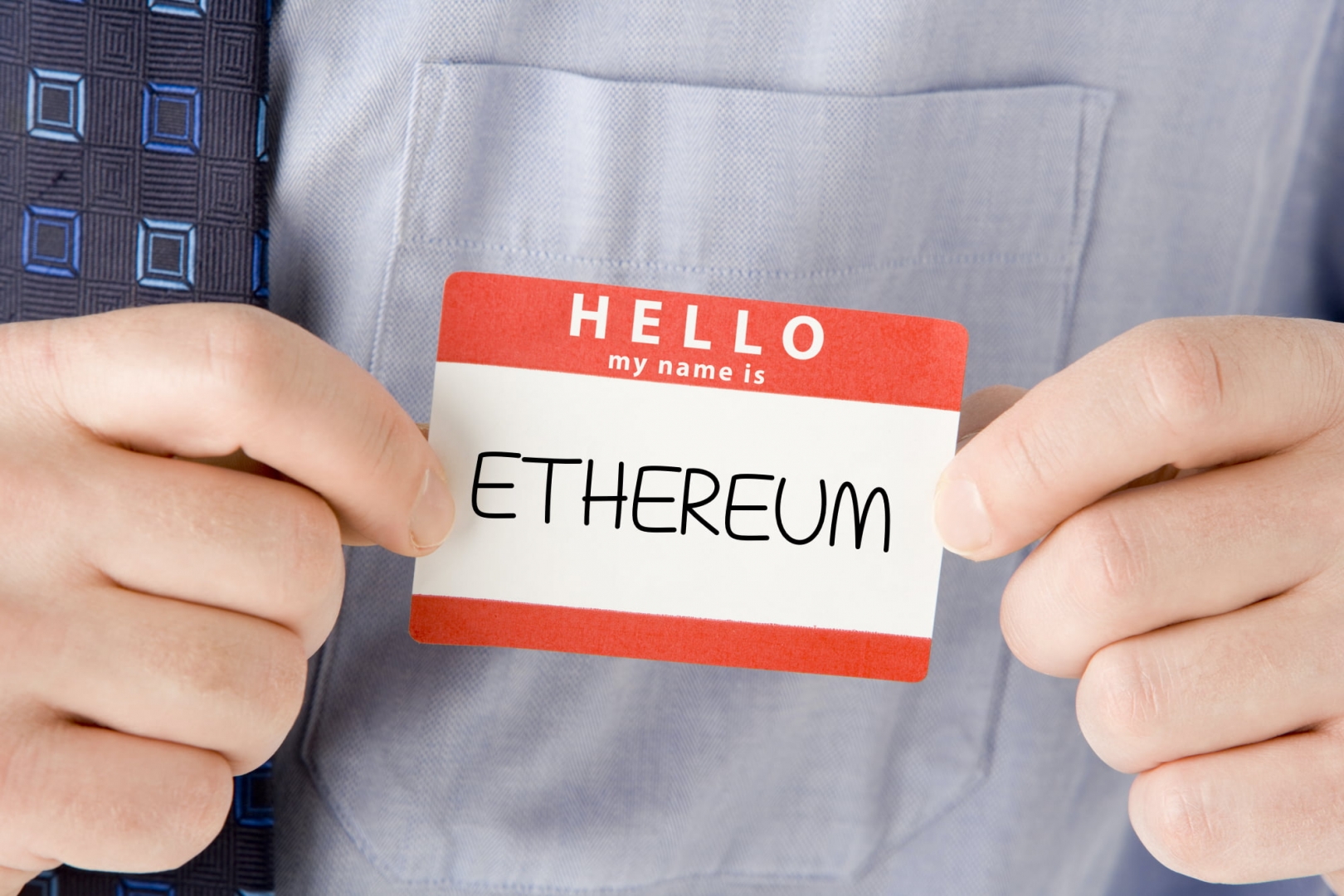 Ethereum price is trading at just below $1,800 per token after following Bitcoin's upward trajectory to new all-time highs. Part of the buzz and momentum was generated by the introduction of Ether Futures trading on the Chicago Mercantile Exchange, also known as CME Group.
During the altcoin's debut week, Futures open interest reached a grand total of $55 million. Here's how the second-ranked cryptocurrency's first week trading on CME compares to Bitcoin's, and what happened in the weeks to follow.
Ether Futures Debut On CME Group, Open Interest Rises To $55M In First Week
Unlike the launch of Bitcoin's debut on CME Group's Futures trading platform which was referred to as "tepid," Ethereum's introduction has already resulted in as much as $55 million during the first few days trading.
CME Group added Ether Futures on February 8 to give institutional traders exposure to more crypto assets than just Bitcoin. Ethereum as the second-largest cryptocurrency by market cap, was the next logical choice.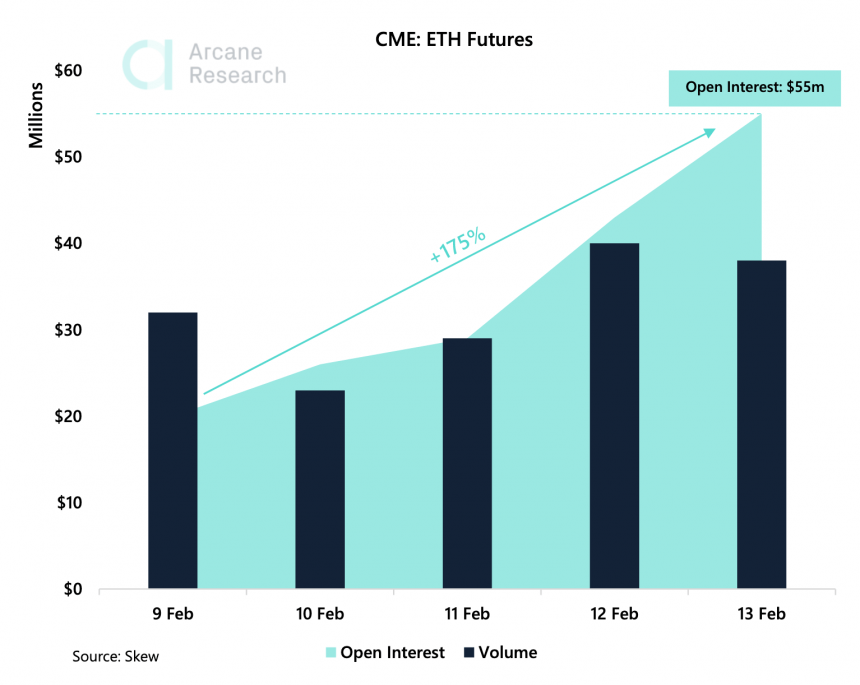 Ether open interest shot up to $55 million in the first week trading | Source: Skew Analytics, via Arcane Research
Ethereum is also among the few crypto assets that has regulatory support thanks to its early distribution model ensuring sufficient decentralization.
Trading volume itself stayed relatively steady at around $35 million, but open interest continued to climb as the debut week continued, according to the most recent report from Arcane Research.
The Similarities Between Ethereum And Bitcoin At CME Launch
First week trading volume and open interest results show a positive correlation with the greater crypto market trend. However, after rising the first few days during trading, Ether prices have since turned down from the recent record set.
This wouldn't otherwise be alarming, however, when Bitcoin was first introduced on CME for Futures trading on December 17, 2017, it was the exact top of the bull market.
Already this time is different with Ether prices still rising beyond the initial debut, and the greater bull trend isn't anywhere near as exhausted as it was in late 2017.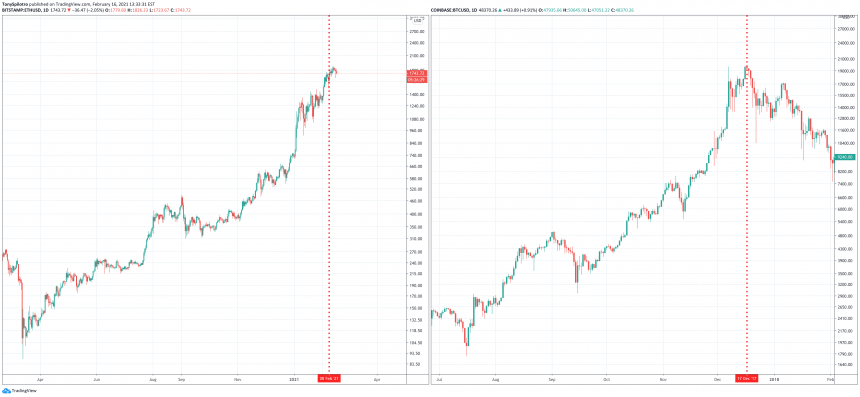 The introduction of BTC Futures on CME marked the peak. Is this time different? | Source: ETHUSD on TradingView.com
By most measures, Bitcoin's bull run is only just getting started, and with a strike price for Ether options contracts at $10,000 and above, it doesn't look like a top is in for Ethereum at this point either.
Can Ethereum do what even Bitcoin couldn't and overcome the sudden introduction of more short-sellers in the market? Or will this mark a temporary top for crypto now just like it did the last time around?
Featured image from Deposit Photos, Charts from TradingView.com


Markethive Advertisement
The original article was written by Tony Spilotro and posted on NewsBTC.com.
Article reposted on Markethive by Jeffrey Sloe