This Alleged Bitcoin Scam Looked a Lot Like a Pyramid Scheme
This Alleged Bitcoin Scam Looked a Lot Like a Pyramid Scheme
Five men face federal charges of bilking investors of $722 million by inviting them to buy shares in bitcoin mining pools.
Written by GREGORY BARBER – BUSINESS – 12.10.2019 07:48 PM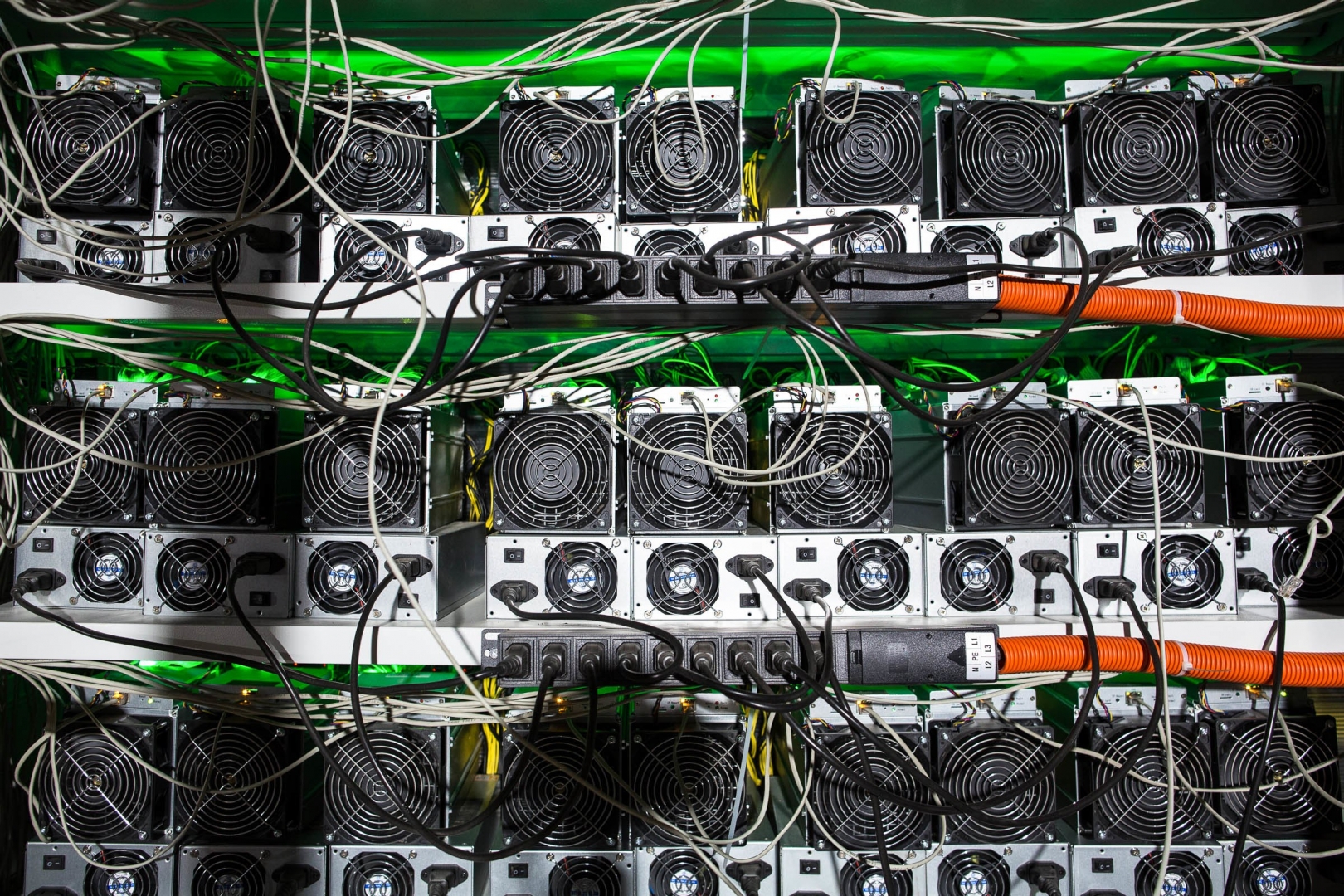 In emails, the operators of BitClub Network allegedly referred to potential investors as "sheep."
PHOTOGRAPH: ANDREY RUDAKOV/BLOOMBERG/GETTY IMAGES
The world of cryptocurrency has no shortage of imaginary investment products. Fake coins. Fake blockchain services. Fake cryptocurrency exchanges. Now five men behind a company called BitClub Network are accused of a $722 million scam that allegedly preyed on victims who thought they were investing in a pool of bitcoin mining equipment.
Federal prosecutors call the case a "high-tech" plot in the "complex world of cryptocurrency." But it has all the hallmarks of a classic pyramid scheme, albeit with a crypto-centric conceit. Investors were invited to send BitClub Network cash, which would allow the company to buy mining equipment—machines that produce bitcoin through a process called hashing. When those machines were turned on, all would (in theory) enjoy the spoils. The company also allegedly gave rewards to existing investors in exchange for recruiting others to join. According to the complaint, the scheme began in April 2014 and continued until earlier this month.
Matthew Brent Goettsche, Jobadiah Sinclair Weeks, and Silviu Catalin Balaci are accused of conspiracy to commit wire fraud and conspiracy to offer and sell unregistered securities. A fourth defendant, Joseph Frank Abel, faces only the latter charge. Another unnamed defendant remains at large. Balaci's name was redacted from one public version of the indictment, but appeared on another.
The scheme appears to have started as a relatively modest scam and spiraled dramatically in ambition. Internal messages between the conspirators give the impression of growing glee at the ease of taking advantage of investors, referring to "building this whole model on the backs of idiots." The men allegedly described their victims as "dumb" investors and "sheep."
"They were not wrong," Emin Gun Sirer, the CEO of blockchain startup Ava Labs, quipped on Twitter.
In October 2014, a few months after BitClub Network was founded, Goettsche allegedly posted about the need to "fak[e] it for the first 30 days while we get going," instructing a co-conspirator to do some "magic" on the company's revenue numbers. They allegedly agreed on a method of cooking the numbers that would include inconsistencies to make sure they appeared real. The tricks swiftly became more daring. Later, Goettsche allegedly suggested the company "bump up the daily mining earnings starting today by 60%."
"That is not sustainable, that is ponzi teritori [sic] and fast cash-out ponzi . . . but sure," Balaci responded, according to messages included in the indictment. A September 2017 email from Goettsche allegedly suggested the company "[d]rop mining earnings significantly starting now" so that he could "retire RAF!!! (rich as f&*#)."
The defendants also allegedly sold shares of the company in violation of securities law, traveling around the world with marketing materials that touted the company as "transparent" and "too big to fail." (The BitClub website now has a disclaimer saying investments are not available to investors in the US or the Philippines.) At one point, one of the defendants appeared to express remorse, referring to selling shares in BitClub without using the money to purchase mining equipment as "not right."
The identities of the alleged victims are unclear, but there are hints in still-online videos and advertisements that the company had wide reach. In one ad, appearing on the website of Ben Franklin Technology Partners, a nonprofit investment firm affiliated with the Pennsylvania Department of Community and Economic Development, a company calling itself BitClub Network promotes (comment added: page has recently been taken down) "Founder" status for people who agree to purchase shares in four purported mining pools. The going rate was $1,000 per "GPU share," a unit of measure that isn't illuminated in the marketing materials. (Ben Franklin did not respond to an after-hours request for comment).
In 2018, a large number of Facebook posts about BitClub Network caught the eye of Japhet Mesa in Zambia. In a Medium post, he described what he saw as signs of a scam. Despite BitClub's claims of radical transparency, the location of the purported mining rigs appeared to be a mystery, and the individuals behind the company were hard to identify. "Going by the hype around BCN, I was amazed to see the number of people getting into it," he wrote at the time. "This could be seen by the number of people posting about it on social media, facebook especially."
Facebook pages based around BitClub Network communities in countries including Malaysia and South Africa remain active, with tens of thousands of members.
The crypto world is rife with scams. The grift reached a fever pitch in 2017, when bitcoin prices spiked and scammers lured victims to invest millions in cryptocoins or blockchain-based products that would never come to exist. Schemes around participation in mining pools are also popular to scammers who sell customers on the narrative of participating in business ventures that effectively amount to printing money. That's become all the more tantalizing now that mining is mostly out of reach for many stay-at-home miners. (The selling point is that large mining "pools" enjoy greater efficiencies—and thus returns.) In January, a man in Hong Kong was accused of a similar mining pool scam that allegedly included an advertising stunt that involved throwing money off of a skyscraper.
The wire fraud charges carry a maximum of 20 years in prison, while the securities violation allows five. The defendants' lawyers could not immediately be reached for comment.
The original article written by Gregory Barberand posted on Wired.com.
Article reposted on Markethive by Jeffrey Sloe
Visit MarketHive to learn more: http://markethive.com/jeffreysloe